A High Protein Diet May Help Heart Health in Women
Last updated Sept. 7, 2015
Approved by: Maulik P. Purohit MD, MPH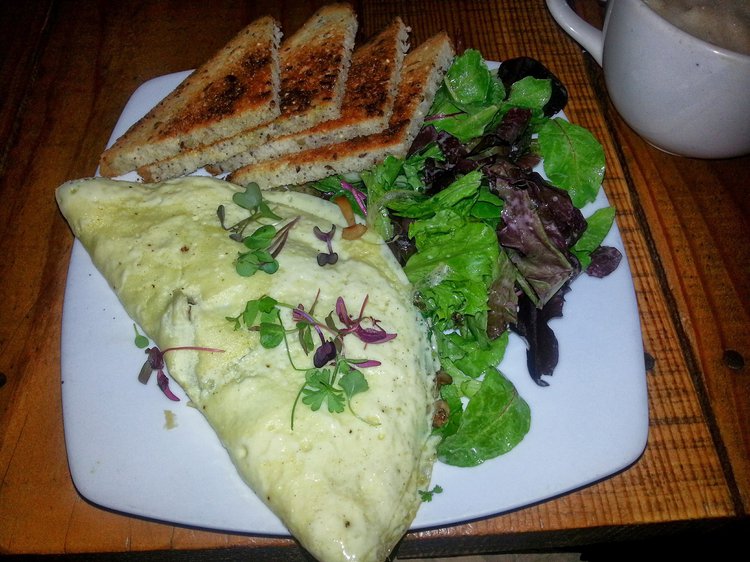 "High blood pressure is one of the most potent risk factors for developing cardiovascular disease. A reduction in blood pressure leads to a reduction in mortality caused by stroke or coronary heart disease – so changing your diet to include more meat, fish, dairy, produce, and pulses could help both prevent and treat the condition."
---
Researchers from the University of East Anglia, United Kingdom, report in a study that a high protein diet helps improve cardiovascular health in women. The intake of protein foods rich in seven amino acids (arginine, cysteine, glutamic acid, glycine, histidine, leucine, and tyrosine) was specifically found to reduce risk factors for cardiovascular disease.
According to the World Health Organization, cardiovascular diseases (CVDs) are the number one cause of deaths globally. Researchers around the world have been trying to understand the risk factors for CVDs. Reducing saturated fats, increasing protein intake, ceasing smoking and drinking have all been recommended, along with leading an active life and managing proper body weight. Among these, the relationship between a high protein diet and risk factors for CVDs is limited.
The research team in the current study has delved deeper into the relationship between a high protein diet and risk factors for CVDs. For this study, 1898 women from the TwinsUK Registry were enrolled. The diet habits of participants (specifically the proteins rich in the seven important amino acids) were ascertained on the basis of a questionnaire. The women were monitored for arterial stiffness by directly measuring blood pressure and blood vessels' thickness and stiffness.
The results of the study are:
A higher intake of protein and the seven cardioprotective amino acids decreased the central blood pressure.
There was a significant correlation between intake of the highest amounts of amino acids and reduced arterial stiffness.
An increased intake of plant-based amino acids (beans, lentils, broccoli, and spinach) was associated with decreased blood pressure.
Increased intake of animal-based amino acids (fish, meat, and dairy) reduced blood vessel stiffness.
Amino acids' intake had as much an effect on blood pressure as associated with salt intake, smoking, and consuming alcohol.
Increased amino acids in the diet rendered cardiovascular benefits comparable to those achieved when one quits smoking or takes up more exercise.
In essence, the study shows that eating plant-based and animal-based proteins and foods rich in amino acids arginine, cysteine, glutamic acid, glycine, histidine, leucine, and tyrosine result in better heart health.
Dr. Jennings, the lead author of the study, says in the University of East Anglia Press Release, "High blood pressure is one of the most potent risk factors for developing cardiovascular disease. A reduction in blood pressure leads to a reduction in mortality caused by stroke or coronary heart disease – so changing your diet to include more meat, fish, dairy, produce, and pulses could help both prevent and treat the condition."
This investigation doesn't negate previous findings, but rather reiterates the fact that a balanced meal with protein from both plant and animal sources could go a long way in reducing risk factors for CVDs and improving cardiovascular health.
Portion control is essential to reaping the benefits of a good diet plan. According to Dr. Jennings, "Beneficial daily amounts equate to a 75g portion of steak, a 100g salmon fillet or a 500ml glass of skimmed milk."
Written by Mangala Sarkar, Ph.D.
References and Information Sources used for the Article:
Primary References:

Jennings, A., Macgregor, A., Welch, A., Chowienczyk, P., Spector, T., & Cassidy, A. (2015). Amino Acid Intake Is Inversely Associated with Arterial Stiffness and Central Blood Pressure in Women. Journal of Nutrition, 145(9), 2130-2138.

Press Release. (n.d.). Retrieved September 1, 2015, from https://www.uea.ac.uk/about/-/uea-research-shows-high-protein-foods-boost-cardiovascular-health

Additional References:

Cardiovascular diseases (CVDs). (n.d.). Retrieved September 1, 2015, from http://www.who.int/mediacentre/factsheets/fs317/en/

High Protein to Lower Blood Pressure | BU Today | Boston University. (n.d.). Retrieved September 1, 2015, from http://www.bu.edu/today/2014/high-protein-for-lower-blood-pressure/
Reviewed and Approved by a member of the DoveMed Editorial Board
First uploaded: Sept. 7, 2015
Last updated: Sept. 7, 2015