Tips For Selecting Meats For Better Health
Last updated June 12, 2015
Approved by: Krish Tangella MD, MBA, FCAP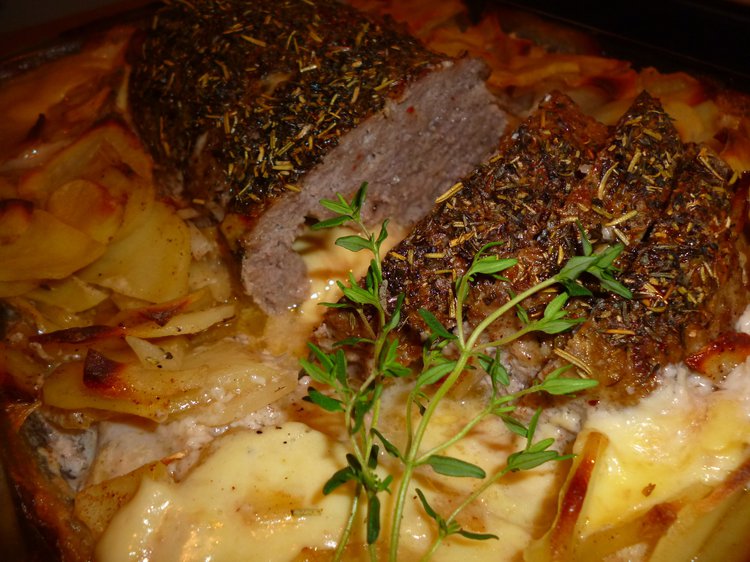 For meat-lovers, it becomes important to make healthy choices while buying and cooking meat. The following tips could help one in making the right choices in selecting, cooking, and eating a healthy meal.
---
While meat is an integral part of the non-vegetarian diet and is rich in nutrients, like proteins, iron, and calcium, it also poses a risk of various health issues and diseases due to its high content of pollutants, harmful chemicals, toxins, arsenic, etc. Some meat contains a high amount of saturated fat and may require to be cooked, and the cooking process could add a considerable amount of fat as well. This raises the levels of blood cholesterol and can lead to multiple metabolic issues. Additionally, if the meat is processed, it contains added synthetic preservatives or colors, which could be bad for health.
So, for meat-lovers, it becomes important to make healthy choices while buying and cooking meat. The following tips could help one inmaking the right choices in selecting, cooking, and eating a healthy meal:
Selection criteria: The meat should be clean, odor-free, free of spots, blood stains, etc., must be packaged in clean material, and should be preserved in a hygienic storage area.

The right cuts: Lean cuts are the best options to select pork, beef, or any other red meats. Extra lean meat has about half the fat compared to lean meats.

Remove the skin of poultry: Poultry is a good source of protein. Removing the skin of turkey and chicken reduces the fat content.

Say no processed meats: Processed meats like sausages and salamis may be loaded with fat and sodium. Farm fresh and home-prepared meats are a healthier option.

Most health friendly cooking methods: Grilling, barbecuing, and roasting meat are healthier than frying meat, as these processes use less fat.

Add variety to the diet: Colorectal cancer is closely associated with a diet rich in red meats. For this reason, it has been recommended to reduce the portion sizes of red meats in diets, according to a 2014 study by Marjie and co-authors. Including vegetables, beans, and cottage cheese will add variety to the meal and help the digestion as well, apart from protecting against cancer, high cholesterol, and heart disease.

Read the labels: Products with high unsaturated fats, but low saturated and trans fats are the healthier options.

The right fish: Fish is a rich protein source. More importantly, it is rich in omega-3 fatty acids, which are important in the maintenance of cardiovascular health, promoting prenatal and postnatal nerve health, and reducing inflammation and depression. Certain fish can contain manganese, mercury, or other industrial toxins that pollute most aquatic life. These should be avoided, especially during pregnancy.

Though meat is a major ingredient in the daily diet among non-vegetarian eaters, a study conducted by Sabine and co-authors in 2014 concluded a positive association between meat consumption and mortality, attributed primarily to cardiovascular diseases and cancers.
Hence, frequency of meat consumption, the selection of cuts, methods of preparation, replacing red meats with poultry or fish, and inclusion of vegetables, beans, etc., are all important factors to consider for a healthy meal.
References:
How to Make Safe, Healthy Meat Choices for Your Kids. Retrieved from http://healthychild.org/easy-steps/make-safe-healthy-meat-choices-for-you-your-kids/
Meat. Retrieved from http://www.nhs.uk/Livewell/Goodfood/Pages/meat.aspx
Healthy Meat Choices.Retrieved from https://firstdescents.org/healthy-meat-choices-there-difference/
Benefitsof Eating Fish. Retrieved from http://seafood.edf.org/benefits-eating-fish
Eat More Chicken, Fish, and Beans than Red Meat. Retrieved from https://www.heart.org/HEARTORG/GettingHealthy/NutritionCenter/HealthyEating/Eat-More-Chicken-Fish-and-Beans-than-Red-Meat_UCM_320278_Article.jsp
Marjie et al. (2014). The role of red and processed meat in colorectal cancer development: a perspective.
Sabine et al. (2014). Meat consumption and mortality - results from the European Prospective Investigation into Cancer and Nutrition. BMC.
Advice. Retrieved from http://water.epa.gov/scitech/swguidance/fishshellfish/outreach/advice_index.cfm 
Reviewed and Approved by a member of the DoveMed Editorial Board
First uploaded: June 12, 2015
Last updated: June 12, 2015