FDA Releases New Drug Aimed To Treat Basal Cell Carcinoma
Last updated June 2, 2016
Approved by: Krish Tangella MD, MBA, FCAP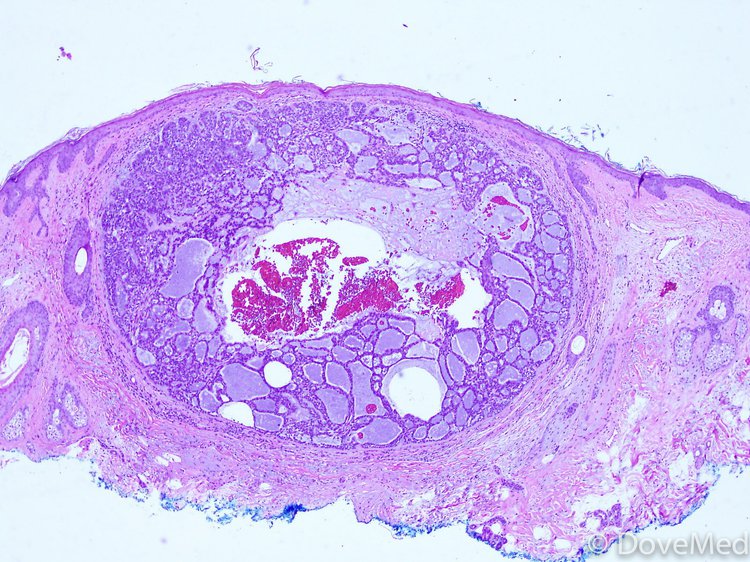 According to the World Health Organization, one in every three cancers diagnosed around the world is skin cancer.
---
The FDA has released approval for a new drug that aims to treat locally advanced basal cell carcinoma, which is a common form of skin cancer.
The daily pill, labeled as Odomzo, is marketed by the pharmaceutical company Novartis AG. According to the FDA, trials of the drug demonstrated shrinkage or complete disappearance of basal cell carcinoma tumors in 58% of the patients treated with the drug.
According to the World Health Organization, one in every three cancers diagnosed around the world is skin cancer. The FDA states that skin cancer is the most common type of cancer and basal cell carcinoma accounts for about 80% of non-melanoma skin cancers. Basal cell carcinoma occurs in the top layer of the skin (epidermis) and often develops in regions of the body that have frequent exposure to the sun or UV light. Common areas affected include the nose, head, and neck region.
Odomzo works by inhibiting a molecular pathway, known as the Hedgehog pathway, which is dynamic in basal cell skin cancers. The suppression of this pathway reduces and even stops the growth of these types of cancerous lesions.
The study involved a double-blind clinical trial of patients with locally advanced basal cell carcinomas (LaBCCs). This type of basal cell cancer has spread to nearby tissues and does not react to locally targeted treatment measures such as surgery or radiotherapy. In the trial, 66 patients were administered 200mg of the drug per day while 128 patients were given an 800 mg dose per day. The results were promising, indicating that 58% of patients taking 200 mg daily experienced partial shrinkage or complete annihilation of the tumor(s). Approximately half of the patients who reported shrinkage experienced these results for six months or longer. Similar results were seen in patients taking 800 mg; however, side effects were more prevalent at this dosage.
The FDA notes that common side effects of Odomzo include muscle spasms, hair loss, distortion of taste senses, fatigue, nausea, diarrhea, musculoskeletal pain, headache, vomiting, and itching. The drug also has the potential to trigger severe musculoskeletal side effects such as muscle tissue breakdown, muscle spasms, or myalgia.
According to the FDA, Odomzo is the second drug to reach the market for the treatment of basal cell carcinoma in the last three years. Erivedge, a drug that came to the market in 2012, was the first drug approved for the treatment of locally progressive and metastatic basal cell carcinoma.
With further research of the treatment of basal cell carcinoma and other skin cancers, this recent FDA approval of Odomzo helps to forge the pathway towards more effective treatment for the millions affected by skin cancer around the world.
Primary Reference: 
(2015 Jul 24). FDA approves new treatment for most common form of advanced skin cancer. Retrieved from http://www.fda.gov/NewsEvents/Newsroom/PressAnnouncements/ucm455862.htm
Additional Resources: 
Skin Cancers. Retrieved from http://www.who.int/uv/faq/skincancer/en/index1.html
Reviewed and Approved by a member of the DoveMed Editorial Board
First uploaded: June 2, 2016
Last updated: June 2, 2016