US FDA Concludes "Partially Hydrogenated Oils" Unsafe for Humans
Last updated June 22, 2015
Approved by: Maulik P. Purohit MD, MPH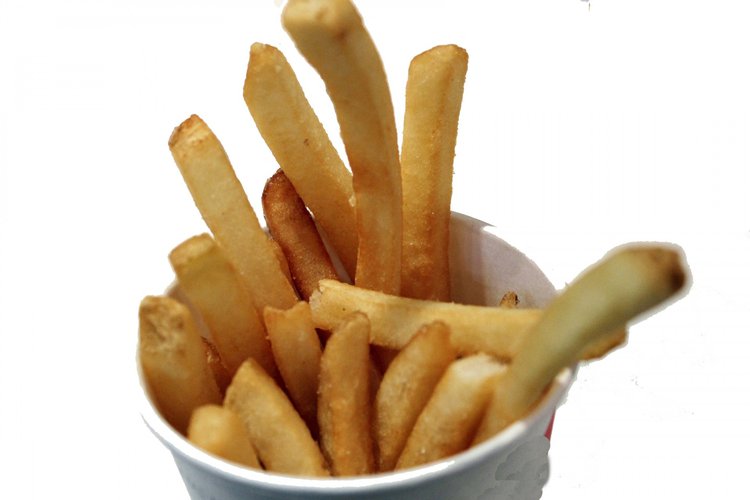 The US FDA reviewed all available scientific evidence and has concluded that "partially hydrogenated oils (PHOs)," the primary source of trans fat in processed foods, are not safe for human consumption. The FDA has announced that manufacturers of processed food will have three years to comply and remove the "trans-fat."
---
The US FDA reviewed all available scientific evidence and has concluded that "partially hydrogenated oils (PHOs)," the primary source of trans fat in processed foods, are not safe for human consumption. The FDA has announced that manufacturers of processed food will have three years to comply and remove the "trans-fat."
What are trans-fats? Trans-fat can form naturally in the gut of some grazing animals. Dairy and meat products could potentially have trans-fat, which have natural origins. On the other hand, trans-fat in the food-processing industry is artificial and generally made when hydrogen is added to vegetable oils to give them rigidity. This is known as the partially hydrogenated oils. Partial hydrogenation and resultant trans-fats are used to make food taste better, crunchier, and also increase shelf life.
Scientific research and large clinical trials have shown that consumption of trans-fat in PHOs leads to a significant increase in a form of cholesterol known as the low-density lipoproteins (LDL), while reducing the amount of high-density lipoproteins (HDL). The LDL cholesterol is considered the "bad" cholesterol, as it is a sticky form that is responsible for plaque build-up in arteries. Blocked arteries are one of the leading causes of death in the USA and worldwide.
Therefore, trans fat in processed foods has been a concern for the FDA, which has been reviewing data from clinical trials and scientific research over the past several years. The preponderance of evidence suggests that trans-fat in PHOs could result in cardiovascular disorders, which has led the agency to declare that PHOs are not "generally recognized as safe or GRAS."
The pruent path to follow would be to reduce eating foods that could increase LDL cholesterol. Thus, the FDA's determination that PHOs and trans-fats are not "GRAS" is significant. "The FDA's action on this major source of artificial trans fat demonstrates the agency's commitment to the heart health of all Americans," said FDA's Acting Commissioner Stephen Ostroff, M.D. "This action is expected to reduce coronary heart disease and prevent thousands of fatal heart attacks every year."
"Studies show that diet and nutrition play a key role in preventing chronic health problems, such as cardiovascular disease and today's action goes hand in hand with other FDA initiatives to improve the health of Americans, including updating the nutrition facts label," said Susan Mayne, Ph.D., director of the FDA's Center for Food Safety and Applied Nutrition. "This determination is based on extensive research into the effects of PHOs, as well as input from all stakeholders received during the public comment period."
The manufacturers of processed foods could either phase the trans-fats out in three years or file a petition with the FDA to allow the use of some trans-fats. Either way, at the end of three years, no trans-fat may be added to processed foods unless approved by the FDA.
Consumers are requested to study food label/s carefully to determine the presence of PHOs, the primary source of artificial trans fat in processed foods. As of now, if a company markets a food item containing less than 0.5g or trans-fat per serving (including PHOs), it is allowed to say "0" trans-fat in its label. According to the FDA, many companies have been working on removing trans fat from processed foods and anticipates many more to do the same before the compliance period.
Written by Mangala Sarkar Ph.D.
References and Information Sources used for the Article:
U.S. Food and Drug Administration. (n.d.). Retrieved June 18, 2015, from http://www.fda.gov/NewsEvents/Newsroom/PressAnnouncements/ucm451237.htm

U.S. Food and Drug Administration. (n.d.). Retrieved June 18, 2015, from http://www.fda.gov/Food/ResourcesForYou/Consumers/ucm079609.htm

(n.d.). Retrieved June 18, 2015, from http://www.ncbi.nlm.nih.gov/pubmedhealth/PMHT0022582/

http://www.ncbi.nlm.nih.gov/pubmedhealth/PMH0052306/

(n.d.). Retrieved June 18, 2015, from http://www.ncbi.nlm.nih.gov/pubmedhealth/PMH0058594/

LDL and HDL: "Bad" and "Good" Cholesterol. (2015, March 16). Retrieved June 18, 2015, from http://www.cdc.gov/cholesterol/ldl_hdl.htm
Reviewed and Approved by a member of the DoveMed Editorial Board
First uploaded: June 22, 2015
Last updated: June 22, 2015