FDA Approves Oxycontin for 11-16 Year Old Children
Last updated Aug. 20, 2015
Approved by: Maulik P. Purohit MD, MPH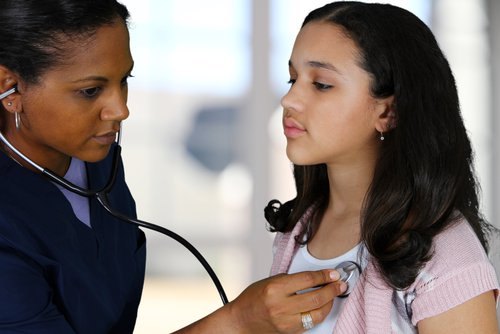 According to the FDA website, "The studies supported the addition of a pediatric indication to the OxyContin label for patients 11 to 16 years old and provided the much-needed data to health care providers.
---
The US Food and Drug Administration (FDA) has approved OxyContin, a powerful painkiller and a narcotic, for use in children. OxyContin is an extended-release version of an opioid medicine called Oxycodone.
Opioid drugs like Oxycodone are used as painkillers for moderate to severe pain. There are immediate- and extended-release forms of the opioid drugs available on the market. The extended-release form is used for conditions that include cancer, extensive trauma, surgeries, etc. for which long-term pain management is required. Owing to misuse and abuse of opioid drugs, the FDA directed manufacturers to synthesize opioid drugs that are resistant to abuse/misuse.
OxyContin, the extended-release version of Oxycodone, is more resistant to being crushed and dissolved, thereby discouraging abuse of the drug. Medicines like OxyContin were approved for use in adults who need long-term pain care. However, even though children also suffer from long-term pain, there were very few medicines to address their pain. According to the FDA, "To manage pain in pediatric patients, physicians often have to rely on their own experience to interpret and translate adult data into dosing information for pediatric patients."
The FDA used its authority to have manufacturers test a safe and effective dosage of Oxycodone and OxyContin in pediatric patients. According to the FDA website, "The studies supported the addition of a pediatric indication to the OxyContin label for patients 11 to 16 years old and provided the much-needed data to health care providers. The new study data and resulting pediatric indication for OxyContin give doctors more specific information on how to safely manage pain in their pediatric patients following these types of surgery or traumas."
The requirements for prescribing OxyContin for a child are different from those for an adult. The child
Must have already been tolerating an opioid drug equivalent to 20 mg of Oxycodone per day.

Must have already been responding to an opioid treatment.
The FDA states that pediatric OxyContin could render the following benefits to the patient:
The extended-release form will allow fewer dosages of the drug.

Fewer dosages will free up time for other forms of therapy (e.g. physiotherapy) if needed.

The prescription may allow the patient to get discharged from the hospital sooner.

The child may be able to sleep through the night owing to the sedative effect of the drug.
As with any narcotic drug, there are concerns about safety, specifically when it involves children who are already suffering. The FDA gives the following tips for parents and healthcare providers:
OxyContin should be stored away from direct access to children.

Unused Oxycontin should be disposed of properly.

OxyContin should not be used as the first opioid drug for pediatric pain, but a switch to OxyContin from another opioid drug has been found safe.

No medication that could interfere with the breakdown of OxyContin should be prescribed for the child.

Any medication that could add to the sedative effect of Oxycontin should be avoided.

Parents should be properly advised to monitor the child after discharge to discern any problem that could arise with the drug use (e.g. the child asking for more of the drug).

When the drug needs to be stopped, it has to be done gradually and carefully.
Applauding the FDA for Oxycontin approval for pediatric use, Dr. Justin Baker, pediatric oncologist and hospice and palliative medicine doctor at St. Jude Children's Research Hospital said to USA Today, ".…is going to be tremendously helpful for treating children with cancer pain or pain at the end of life. (Youngsters can) focus their energy on being a kid instead of fighting their pain."
Not everyone agrees that approving OxyContin for pediatric use is a prudent move by the FDA. In an interview by USA Today, Dr. Scott Hadland, a specialist in adolescent medicine and substance abuse treatment at Boston Children's Hospital and Harvard Medical School, says, "Among adolescents who are prescribed OxyContin, a small but significant number are going to become addicted."
Research has shown that abuse of painkillers by adolescents could potentially predispose them to a lifelong addiction. Therefore, parents need to be vigilant about the use of the prescribed drug, according to Dr. Hadland. "Parents should be in charge of giving children the medication, instead of allowing teens to administer their own painkillers. Parents should keep painkillers locked away at all other time."
Written by Mangala Sarkar Ph.D.
Primary Reference
U.S. Food and Drug Administration. (n.d.). Retrieved August 19, 2015, from http://www.fda.gov/drugs/newsevents/ucm456973.htm
Additional References
Oxycodone: MedlinePlus Drug Information. (n.d.). Retrieved August 19, 2015, from https://www.nlm.nih.gov/medlineplus/druginfo/meds/a682132.html
Szabo, L. (2015, August 14). FDA approves OxyContin for kids 11 to 16. Retrieved August 19, 2015, from http://www.usatoday.com/story/news/2015/08/14/fda-approves-oxycontin-kids/31711929/
Abuse of painkillers can predispose adolescents to lifelong addiction. (n.d.). Retrieved August 19, 2015, from http://newswire.rockefeller.edu/2008/09/10/abuse-of-painkillers-can-predispose-adolescents-to-lifelong-addiction/
Reviewed and Approved by a member of the DoveMed Editorial Board
First uploaded: Aug. 20, 2015
Last updated: Aug. 20, 2015