The Drug "Olaparib" An Innovative Treatment Option For Breast Cancer Patients
Last updated July 11, 2017
Approved by: Maulik P. Purohit MD MPH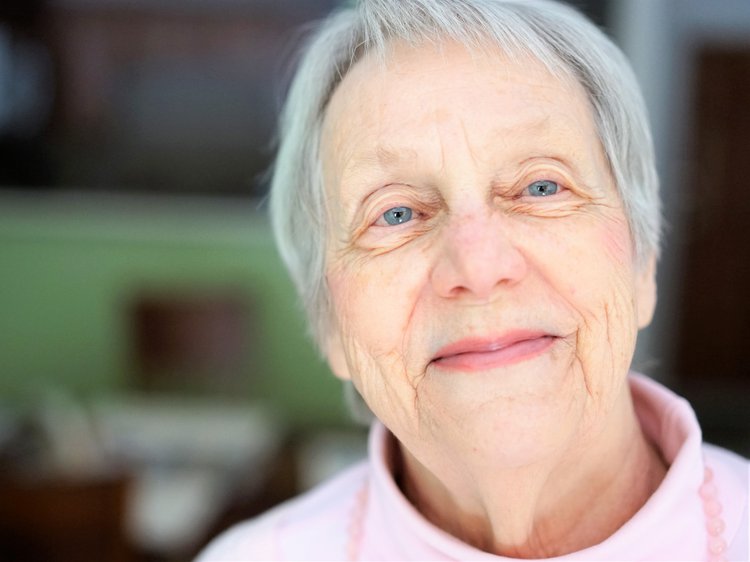 Mutations at the gene level, play a central role in breast cancer development. BRCA1 and BRCA2 are the common gene mutations found in breast cancer. These mutated genes, directly decrease the ability of cells to repair themselves, and indirectly increases cell growth and multiplication to form tumor masses. Up to 3% of breast cancers exhibit the BRCA1 or BRCA2 gene mutation. Patients with these mutations have a 65% to 70% increased risk for breast cancer in their lifetime. Moreover, this type of breast cancer affects younger women and are generally difficult to treat. Not only is breast cancer caused by BRCA gene mutation, but it is also a culprit in the formation of ovarian cancers in women. The treatment methods using different drugs for cancer, targeted at these specific changes are called "targeted therapy". Researchers and scientists for long are in search of drugs that directly affect the BRCA mutation or changes related to it. One such agent is "Olaparib", a drug that is already approved by the US-base
---
Mutations at the gene level, play a central role in breast cancer development. BRCA1 and BRCA2 are the common gene mutations found in breast cancer. These mutated genes, directly decrease the ability of cells to repair themselves, and indirectly increases cell growth and multiplication to form tumor masses.
Up to 3% of breast cancers exhibit the BRCA1 or BRCA2 gene mutation. Patients with these mutations have a 65% to 70% increased risk for breast cancer in their lifetime. Moreover, this type of breast cancer affects younger women and are generally difficult to treat. Not only is breast cancer caused by BRCA gene mutation, but it is also a culprit in the formation of ovarian cancers in women.
The treatment methods using different drugs for cancer, targeted at these specific changes are called "targeted therapy". Researchers and scientists for long are in search of drugs that directly affect the BRCA mutation or changes related to it. One such agent is "Olaparib", a drug that is already approved by the US-based Food and Drug Administration (FDA) for use in BRCA related ovarian cancer in women. Olaparib is a Poly ADP-ribose polymerase inhibitor (PARP inhibitor) that plays a key role in DNA repair machinery. Since the central mechanism of BRCA mutation in breast and ovarian cancers is almost the same, the researchers have tried using Olaparib on breast cancer patients.
A recent study has confirmed that Olaparib can improve the outcome in breast cancer patients. In the study, researchers randomly assigned 302 patients to receive Olaparib tablets or standard chemotherapy. About 60% of patients who received Olaparib, showed a reduction in tumor size compared to 29% of those receiving standard chemotherapy. Olaparib also lowered the rate of cancer progression by 42%, in comparison to standard chemotherapy. The median time to cancer progression also increased by around 3 months in the Olaparib group.
It was also encouraging to note that the cancers did not return more aggressively, once Olaparib was stopped. Severe side effects were less common in the Olaparib group, compared to patients treated with chemotherapy (37% vs 50%). The most common side effects observed were anemia and nausea; also, only 5% of the patients were forced to stop Olaparib, due to side effects. The health-related quality of life also got better in individuals of the Olaparib group.
The lead author of the study, who was encouraged to note the findings said that "this is the first demonstration of improved outcomes with a PARP inhibitor compared to standard treatment in women with BRCA mutation-associated breast cancer". He also said that "it is especially encouraging to see that Olaparib was effective against triple negative breast cancers that arise in women with inherited, germline BRCA mutations."
It is too early to say that "Olaparib" can radically change the treatment for breast cancer, but it is a positive and encouraging one. Although, with a small number of patients involved in the study, it is difficult to confirm yet, the real-world effectiveness of the drug. More research is needed to confirm these findings. 
References: 
Olaparib Slows Growth of BRCA-Related Metastatic Breast Cancer [Internet]. ASCO. 2017 [cited 2017 Jun 19]. Available from: http://www.asco.org/about-asco/press-center/news-releases/olaparib-slows-growth-brca-related-metastatic-breast-cancer
Livraghi L, Garber JE. PARP inhibitors in the management of breast cancer: current data and future prospects. BMC Med. 2015 Aug 13;13:188.
Reviewed and Approved by a member of the DoveMed Editorial Board
First uploaded: July 11, 2017
Last updated: July 11, 2017