DNA Repair Scientists Get the 2015 Nobel Prize for Chemistry
Last updated Oct. 8, 2015
Approved by: Maulik P. Purohit MD, MPH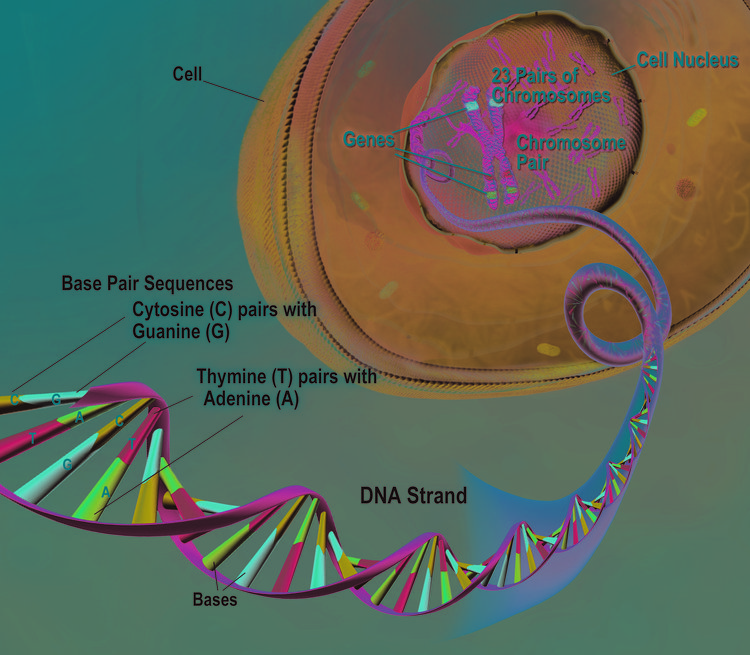 The Nobel Committee lauds the three laureates' contributions by stating, "…have provided fundamental insights into how cells function, knowledge that can be used, for instance, in the development of new cancer treatments."
---
The Royal Swedish Academy of Sciences has awarded the 2015 Nobel Prize for Chemistry to Tomas Lindahl, Paul Modrich, and Aziz Sancar. The three scientists are being recognized for their contribution to the understanding of deoxyribonucleic acid (DNA) repair mechanisms and consequently, how a living cell functions. They will each get an equal share of the Nobel Prize.
DNA is damaged on a daily basis owing to external factors like radiation and free radicals, as well as due to its inherent unstable nature. The knowledge gained from the work of the three Nobel laureates has paved the way for understanding repair mechanisms of DNA in normal cells, and by derivation, defects in such repair mechanisms as underlying cause/s of many diseases, such as Alzheimer's and cancer.
The following is some information about the awardees and their contributions, as well as the importance of their work:
Dr. Tomas Lindahl:
Dr. Lindahl is Emeritus group leader at Francis Crick Institute and Emeritus Director of Cancer Research UK at Clare Hall Laboratory, Hertfordshire, UK.

Born in Sweden in 1938, Dr. Lindahl is considered a father figure in the field of DNA repair.

He discovered the molecular machinery of "Base Excision Repair" (BER).

The BER continually corrects repairs in DNA so that living systems could function normally. Some diseases that occur owing to faulty BER include some types of cancer, Alzheimer's disease, and other illnesses.
Dr. Paul Modrich:
Dr. Paul Modrich is a Principal Investigator at Howard Hughes Medical Institute, Durham, North Carolina, USA and Duke University School of Medicine, Durham, North Carolina, USA.

Born in 1946, Dr. Modrich discovered the "mismatch repair" mechanism of cells, by which repair takes place during DNA duplication in the process of cell division.

Certain proteins mediate mismatch repair. Mutations in mismatch repair proteins have been linked to most human cancers.
Dr. Aziz Sancar:
Dr. Sancar is a Professor of Biochemistry at University of North Carolina, Chapel Hill, North Carolina, USA.

Born in 1946, Dr. Sancar discovered the mechanism of "Nucleotide Excision Repair" or NER.

Cells use NER to overcome the damage caused by ultraviolet (UV) radiations. A defect or loss in NER is known to cause skin cancers.

The Nobel Committee lauds the three laureates' contributions by stating, "…have provided fundamental insights into how cells function, knowledge that can be used, for instance, in the development of new cancer treatments."
Written by Mangala Sarkar, Ph.D.
Primary Reference
Press Release. (n.d.). Retrieved October 7, 2015, from http://www.nobelprize.org/nobel_prizes/chemistry/laureates/2015/press.html
DoveMed Resources
Alzheimer's Disease (AD). (n.d.). Retrieved October 7, 2015, from http://www.dovemed.com/alzheimers-disease-ad/
Metastatic Cancer to Skin. (n.d.). Retrieved October 7, 2015, from http://www.dovemed.com/diseases-conditions/metastatic-cancer-skin/
Lung Cancer. (n.d.). Retrieved October 7, 2015, from http://www.dovemed.com/lung-cancer/
Breast Cancer. (n.d.). Retrieved October 7, 2015, from http://www.dovemed.com/breast-cancer/
Additional References
Tomas Lindahl - Interview. (n.d.). Retrieved October 7, 2015, from http://www.nobelprize.org/nobel_prizes/chemistry/laureates/2015/lindahl-interview.html
Paul Modrich - Interview. (n.d.). Retrieved October 7, 2015, from http://www.nobelprize.org/nobel_prizes/chemistry/laureates/2015/modrich-interview.html
Aziz Sancar - Interview. (n.d.). Retrieved October 7, 2015, from http://www.nobelprize.org/nobel_prizes/chemistry/laureates/2015/sancar-interview.html
Reviewed and Approved by a member of the DoveMed Editorial Board
First uploaded: Oct. 8, 2015
Last updated: Oct. 8, 2015