Dissatisfaction In Romantic Relationships: Cell Phones To Blame?
Last updated Oct. 12, 2015
Approved by: Maulik P. Purohit MD, MPH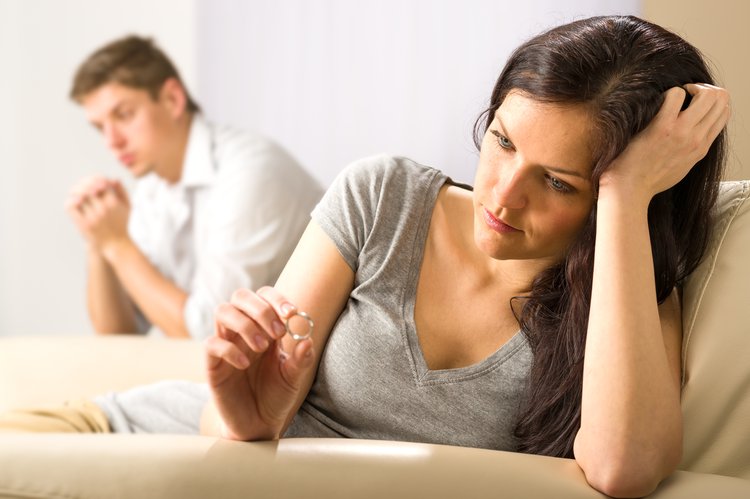 "When you think about the results, they are astounding. Something as common as cellphone use can undermine the bedrock of our happiness – our relationships with our romantic partners."
---
A study from Baylor University in Texas, USA, found that cell phones could potentially ruin romantic relationships and lead to depression.
Almost every age group uses cell phones nearly all over the world. Cell phones have revolutionized communication in ways that were unimaginable even twenty years back.
Cell phones are being used to inform the public on health outbreaks, child kidnappings, weather alerts, and other purposes. However, too much of something could have adverse consequences, and excessive use of cell phones does seem to have them.
When individuals in a social setting ignore whom they are with and get busy with their cell phones, it is called "phone snubbing" or "phubbing." Several sources describe phubbing as the latest epidemic or pandemic to hit the USA. Apparently, the rest of the world is fast catching up as well.
Romantic relationships thrive on communication and engagement with the partner. Therefore, romance and phubbing are bound to be a bad mix. The current research proves that as well. The researchers have coined a new term "partner phubbing snubbing" or "Pphubbing" that occurs when one partner in a romantic couple ignores the other.
The study is based on two surveys in the USA, with a total of 453 participants. A nine-item scale for Pphubbing was developed after the first survey and found to be a reliable measure of the same. The scale involved questions regarding situations, such as a partner holding the phone while talking to the other partner and checking their cell phones during a lull in the conversation. In the authors' opinion, "Pphubbing is conceptually and empirically different from attitude toward cellphones, partner's cellphone involvement, cellphone conflict and cellphone addiction" and therefore, developing the nine-item scale is significant in evaluating relationship satisfactions.
The second survey then used the scale to assess relationship satisfaction among romantic partners and found that:
Thirty-two percent of the partners were very satisfied with their relationship.

Nearly half the number of respondents (46.3%) reported being pphubbed by their partner.

More than one-fourth reported conflicts arose from their partner's cell phone use.

Those who did not feel very secure in the relationship (termed anxious attachment style) reported a higher number of cellular phone conflicts than the partners in a secure attachment style relationship.

Pphubbing impacted life satisfaction and relationship satisfaction.

Dissatisfaction with a relationship led to depression (at least once) in over 36% of those surveyed.
Talking about the study, Dr. David, the senior author of the study, says in Baylor Media Communications, "In everyday interactions with significant others, people often assume that momentary distractions by their cell phones are not a big deal. However, our findings suggest that the more often a couple's time spent together is interrupted by one individual attending to his/her cell phone, the less likely it is that the other individual is satisfied in the overall relationship."
Dr. Roberts, the lead author of the study, elaborates, "When you think about the results, they are astounding. Something as common as cellphone use can undermine the bedrock of our happiness – our relationships with our romantic partners."
Take home message? Please put the cell phone down and invest in relationships that matter, be it romantic or otherwise.
Written by Mangala Sarkar, Ph.D.
Primary References
Roberts, J., & David, M. (2016). My life has become a major distraction from my cell phone: Partner phubbing and relationship satisfaction among romantic partners. Computers in Human Behavior, 54, 134-141.
Media Communications. (n.d.). Retrieved October 3, 2015, from http://www.baylor.edu/mediacommunications/news.php?action=story&story=161554
DoveMed Resource
Major Depression. (n.d.). Retrieved October 6, 2015, from http://www.dovemed.com/diseases-conditions/major-depression/
Additional References
Mobilizing a revolution: How cellphones are transforming public health. (n.d.). Retrieved October 6, 2015, from http://www.hsph.harvard.edu/news/magazine/mobilizing-a-revolution/
Reviewed and Approved by a member of the DoveMed Editorial Board
First uploaded: Oct. 12, 2015
Last updated: Oct. 12, 2015