Dire Effects Of Sports Head Injuries, Concussions Still A Concern
Last updated Nov. 12, 2016
Approved by: Maulik P. Purohit MD, MPH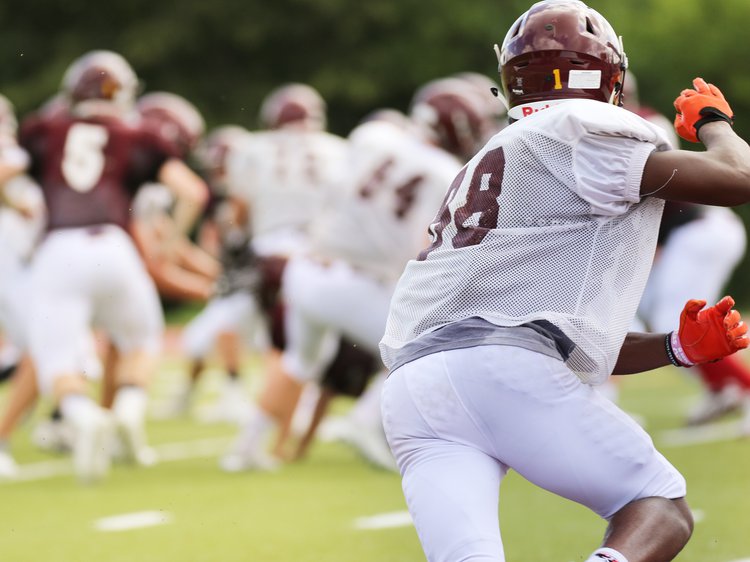 A chilling fact about CTE is that it's only diagnosed conclusively after death (via autopsy) because it's indistinguishable from many other brain conditions with current imaging methods.
---
Pass, catch, kick, score! The world of contact sports is pervasive and usually involves athletes forcefully hitting or colliding with each other, inanimate objects or the ground. With these kinds of collisions, come injuries. With sports like football and soccer running year-round, head injuries are common and a growing concern parents and athletes, and especially medical experts.
According to Sports Concussion Institute, football is the most common sport with concussion risk for males (75 percent chance), while soccer puts women at more risk (50 percent chance). It's estimated that 53 percent of student athletes have sustained a concussion before participation in high school sports, and 36 percent of collegiate athletes have a history of multiple concussions, statistics that concern head injury experts at Harris Health System.
"As scary as it sounds, high-speed acceleration to sudden deceleration is what makes concussions so dangerous," says Dr. Shankar Gopinath, chief, neurosurgery, Harris Health's Ben Taub Hospital and associate professor, neurosurgery, Baylor College of Medicine.
In identifying an athlete with a concussion, Gopinath looks for the most common signs and symptoms like an athlete appearing dazed or stunned, confused about assignment or position, showing behavioral or personality changes, or not being able to recall events before or after a hit or fall.
Unfortunately, there is no cure for concussions, he warns. Careful observation and monitoring of the concussed patient must be done for a minimum of two weeks. In fact, the National Football League does not allow athletes who have suffered a concussion during play to return to practice for a period of 19 days, followed by light exercise.
"You might not find out immediately that an injury is a concussion," warns Dr. Asim Shah, chief, psychiatry, Ben Taub Hospital, and professor, Menninger Department of Psychiatry, Baylor College of Medicine. "The delay in identifying a concussion correctly causes some physicians or sports medicine specialists to misdiagnose the injury for something less severe."
According to Education Week, multiple head injuries can cause the more life-threatening condition of chronic traumatic encephalopathy, or CTE, a progressive degenerative disease found in people who have had a severe blow or repeated blows to the head. CTE can diminish a person's ability to think critically, slow motor skills and lead to volatile, even suicidal, mood swings.
A majority of the scientific community believes CTE is directly related to repeated, or sub-concussive, hits to the head. The concern is that each time the head takes a hit, the impact shakes the brain inside the skull. The effect is a buildup of an abnormal protein called tau that can lead to severe brain damage that includes memory problems, a decrease of motor control (ability to walk or talk) and the loss of cognitive function (ability to learn), Gopinath says.
A chilling fact about CTE is that it's only diagnosed conclusively after death (via autopsy) because it's indistinguishable from many other brain conditions with current imaging methods.
Both experts advise the public to get educated on concussions and its symptoms to mitigate the potentially life-threatening injuries. In some cases, they say, it may be necessary to stop the sport that is contributing to concussions.
"Understand the dangers of concussions, be aware of the warning signs post-concussion and get appropriate medical attention immediately," Gopinath and Shah, say.
Materials provided by Harris Health System. Note: Content may be edited for style and length.
Disclaimer: DoveMed is not responsible for the adapted accuracy of news releases posted to DoveMed by contributing universities and institutions.
Reviewed and Approved by a member of the DoveMed Editorial Board
First uploaded: Nov. 12, 2016
Last updated: Nov. 12, 2016