Chemotherapy Combination With Capecitabine Extends Survival After Pancreatic Cancer Surgery
Last updated June 5, 2016
Approved by: Maulik P. Purohit MD, MPH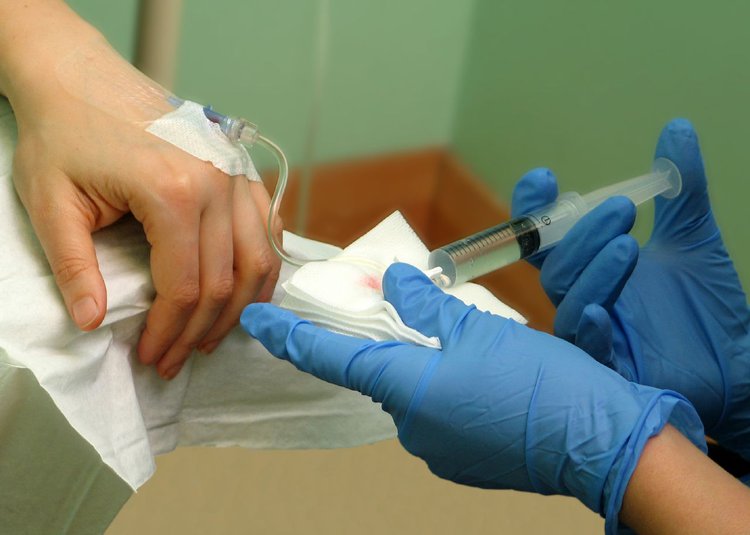 "Pancreatic cancer remains one of the most hard-­‐to-­‐treat cancers. It is a major win to find that adding a generic chemotherapy not only improves survival for these patients, but does so with little effect on patients' quality of life," said Smitha Krishnamurthi, MD, ASCO Expert in pancreatic cancer.
---
CHICAGO – A European phase III trial, one of the largest ever conducted in pancreatic cancer, showed that adding the oral drug capecitabine chemotherapy to gemcitabine prolongs survival without increased toxicity. Adjuvant gemcitabine chemotherapy is currently the standard of care worldwide after surgical removal of pancreatic cancer.
The study will be featured in a press briefing today and presented at the 2016 American Society of Clinical Oncology (ASCO) Annual Meeting.
"Unfortunately, most patients are not candidates for surgery when they are diagnosed with pancreatic cancer," said lead study author John P. Neoptolemos, MA, MB, BChir, MD, FMedSci, the chair of surgery in the Department Molecular and Clinical Cancer Medicine at the University of Liverpool in Liverpool, United Kingdom. "These findings are significant because they show that those patients who can undergo surgery have a fighting chance of surviving this cancer with the combination of two commonly used chemotherapies."
The Study
With 732 patients, the European Study Group for Pancreatic Cancer (ESPAC) 4 trial is the second-­largest clinical trial ever conducted in patients with pancreatic cancer who had undergone surgery. Within 12 weeks of surgery, patients with early-­‐stage pancreatic ductal adenocarcinoma were randomly assigned to receive either gemcitabine alone or gemcitabine with capecitabine for 24 weeks.
Key Findings
The median overall survival was 28.0 months with the combination regimen vs. 25.5 months with gemcitabine alone. The estimated 5-­‐year survival rates were 28.8% vs. 16.3% in the two groups. "The difference in median survival may seem modest, but the improvement in long-­‐term survival is substantial for this cancer," said Dr. Neoptolemos. "We've gone from a five-­‐year survival rate of 8% with surgery alone to nearly 30% with adjuvant therapy."
According to the authors, the patient characteristics were representative of a real-­‐world pancreatic cancer population. A large proportion of patients had unfavorable prognostic factors, such as locally advanced or aggressive disease, large tumor size, or incomplete removal of the tumor.
The survival advantage with the combination regimen was similar irrespective of such factors. Patients who had been smokers but stopped smoking after their diagnosis had better outcomes than those who continued smoking.
Overall, there were no major differences in the types and severity of side effects between the two groups. Severe diarrhea was slightly more common with the combination regimen (14 vs. 5 patients), as was fatigue (16 vs. 14 patients). Quality of life was also comparable between the two groups.
Next Steps
The safety of this new gemcitabine-­‐capecitabine chemotherapy regimen opens the opportunity to add other treatments to this combination, which might further improve outcomes for patients. Future research efforts will focus on   developing tests to predict which patients would benefit most from a particular adjuvant therapy.
About Gemcitabine and Capecitabine
Gemcitabine is an intravenous chemotherapy used as a standard adjuvant treatment for early pancreatic cancer. In the United States, gemcitabine is also approved to treat patients with breast, ovarian and lung cancer. Capecitabine is an oral chemotherapy drug approved in the United States for treatment of patients with breast and colorectal cancers. Gemicitabine and capecitabine are both available as generic drugs.
About Pancreatic Cancer
In 2012, 338,000 people were diagnosed with pancreatic cancer worldwide.1 The highest incidence of pancreatic cancer was in North America and Europe, and the lowest incidence in Africa and Asia. In 2016, an estimated 53,070 adults in the United States will be diagnosed with pancreatic cancer.2 Pancreatic cancer is the fourth leading cause of cancer death in the United States. It is estimated that 41,780 deaths from this disease will occur this year.
This study received funding from Cancer Research UK.
View the full abstract. 
The above post is reprinted from materials provided by American Society of Clinical Oncology (ASCO). Note: Materials may be edited for content and length.

Disclaimer: DoveMed is not responsible for the adapted accuracy of news releases posted to DoveMed by contributing universities and institutions.
Reviewed and Approved by a member of the DoveMed Editorial Board
First uploaded: June 5, 2016
Last updated: June 5, 2016