Cancer Rates Decline In Many High-Income Countries, But Rise In Lower-Income Countries
Last updated Jan. 7, 2016
Approved by: Krish Tangella MD, MBA, FCAP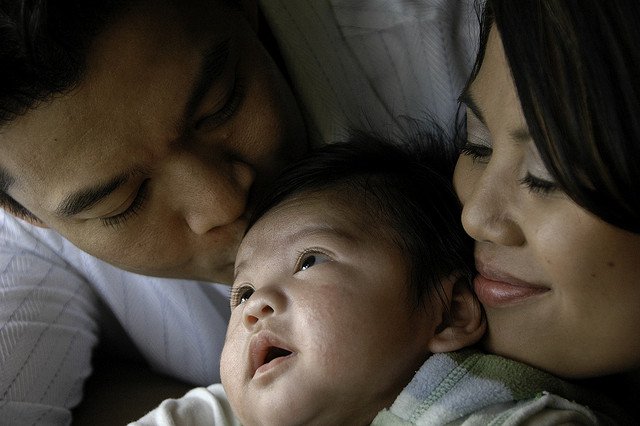 "The rates of many cancers are being brought under control in Western countries through decreasing prevalence of known risk factors, early detection, and improved treatment."
---
Improved screening and early-detection efforts, combined with decreases in risk factors like smoking, are reducing the incidence and mortality rates from several common forms of cancer in many high-income countries (HICs), but death rates are escalating in low- and middle-income countries (LMICs), according to a study published in Cancer Epidemiology, Biomarkers & Prevention, a journal of the American Association for Cancer Research.
"The rates of many cancers are being brought under control in Western countries through decreasing prevalence of known risk factors, early detection, and improved treatment," said Lindsey A. Torre, MSPH, epidemiologist at the American Cancer Society and lead author of the study. "In contrast, rates for cancers such as lung, breast, and colorectum are now rising in many LMICs due to increases in risk factors typical of Western countries, such as smoking, excess body weight, physical inactivity, and changing reproductive patterns."
Torre and colleagues analyzed incidence and mortality data for the years 2003-2007 from the International Agency for Research on Cancer (IARC) CancerMondial database, which includes incidence data through 2007 from Cancer Incidence in Five Continents, a collaboration between the IARC and the International Association of Cancer Registries, and mortality data through 2012 from the WHO Cancer Mortality database. Study data reflect 50 countries selected to represent various regions of the world.
Worldwide, an estimated 14.1 million new cancer cases and 8.2 million cancer deaths occurred in 2012, the authors said. Incidence and mortality rates varied greatly from nation to nation. In their report, the authors noted developments across eight major kinds of cancer, which account for 60 percent of total global cases and deaths. Some highlights:
Breast cancer: Breast cancer was the leading cause of cancer-related death among women worldwide. In the HICs, incidence has risen or stabilized, but mortality has generally been decreasing since 1990 due to improved detection and treatment, Torre wrote. By contrast, mortality rates have increased in many LMICs, including those in Latin America, the Caribbean, and parts of Asia.

"In many of the lower- and middle-income countries, mammography is just not available," Torre said. "Meanwhile, these countries are experiencing changing lifestyles, including excess body weight, having fewer children, and breastfeeding for a shorter duration. These are all known risk factors."

Prostate cancer: This was the second most frequently diagnosed cancer among men worldwide. Black men in the United States have the world's highest incidence rate, with 168.3 cases per 100,000 people. The highest mortality rate occurred in Trinidad and Tobago, leading researchers to suspect a genetic susceptibility in men of African descent, Torre said. Incidence data on prostate cancer was prone to wide variations depending on whether a country had access to prostate-specific antigen (PSA) screening, Torre noted.
Colorectal cancer: Screening has helped reduce both the incidence and mortality in the United States and many other HICs, Torre said. However, incidence is increasing in many countries where rates were historically low, including many Latin American and Asian nations. Researchers wrote that rapidly changing diet and physical activity patterns are possible causes. These countries may benefit from greater availability of low-cost colorectal cancer screening methods, Torre said.
Lung cancer: Among the countries included in the analysis, Turkey had the highest incidence of lung cancer among men, with 90.1 cases per 100,000 people. White women in the United States had the highest incidence among females, with 38.1 cases per 100,000. Because lung cancer is so deadly, mortality rates are generally similar to incidence rates, Torre said.
Esophageal cancer: The highest incidence rates of this cancer were in Malawi and Iran, and the highest mortality rates were in Kazakhstan and South Africa. Torre said that many LMICs that are known to have high rates of this disease do not keep cancer statistics or vital registration, so data were unavailable for some countries with the highest risk.
Stomach cancer: Japan and Korea had the highest incidence of cancer among both men and women, the study showed. In the HICs of North America and Europe, stomach cancer incidence and mortality rates have declined steadily since the mid-1900s as the prevalence of Helicobacter pylori infection declined due to better sanitation and antibiotics, and less reliance on salt-preserved food. Rates have also declined more recently in Asia and Latin America.
Liver cancer: The incidence of liver cancer was highest in Asia, which also has the world's highest prevalence of hepatitis B and hepatitis C viruses. Both of these diseases are known risk factors for liver cancer. In recent decades, Torre said, the hepatitis B vaccine has been added to the childhood vaccination schedule in many LMICs, and those countries have already begun to demonstrate lower rates of liver cancer among vaccinated cohorts.

In the United States, liver cancer mortality rates have increased. Researchers believe the increase is linked to hepatitis C as a result of contaminated blood or medical equipment, or injection drug abuse during the 1960s and 1970s. The rise in obesity and type 2 diabetes may also play a part, the researchers wrote.

Cervical cancer: This cancer illustrated one of the greatest global disparities, Torre said. It is rare in HICs, due mainly to the use of Pap smears to detect and remove precancerous lesions as well as detect cancer at an earlier stage, but it is the third leading cause of cancer death in females in the LMICs, who do not have sufficient access to screening. The human papillomavirus vaccine, where available, will have an increasing impact on cervical cancer rates in the future as vaccinated cohorts age, Torre added.
Torre said that the most significant limitation of the study was the variation in reporting standards from one country to the next. For example, she said some nations do not require deaths to be registered, so the mortality data may not be fully representative. Also, data in many countries were collected only in urban centers, which means that cancer incidence and mortality across a whole country's population may not be accurately reflected.
"Despite the limitations, it's fascinating to be able to compare data from all over the world," Torre said. "This study gives us important clues about the epidemiology of cancer and gives us some ideas about what we could further investigate to improve global public health."
This study was sponsored by the American Cancer Society. Torre declares no conflicts of interest.
The above post is reprinted from materials provided by American Association for Cancer Research. Note: Materials may be edited for content and length.

Disclaimer: DoveMed is not responsible for the adapted accuracy of news releases posted to DoveMed by contributing universities and institutions.
Primary Resource:
Torre, L. A., Siegel, R. L., Ward, E. M., & Jemal, A. (2015). Global Cancer Incidence and Mortality Rates and Trends—An Update. Cancer Epidemiology Biomarkers & Prevention.
Reviewed and Approved by a member of the DoveMed Editorial Board
First uploaded: Jan. 7, 2016
Last updated: Jan. 7, 2016