Biosimilar Shows Comparable Efficacy, Safety To Trastuzumab In Advanced Breast Cancer
Last updated June 5, 2016
Approved by: Maulik P. Purohit MD, MPH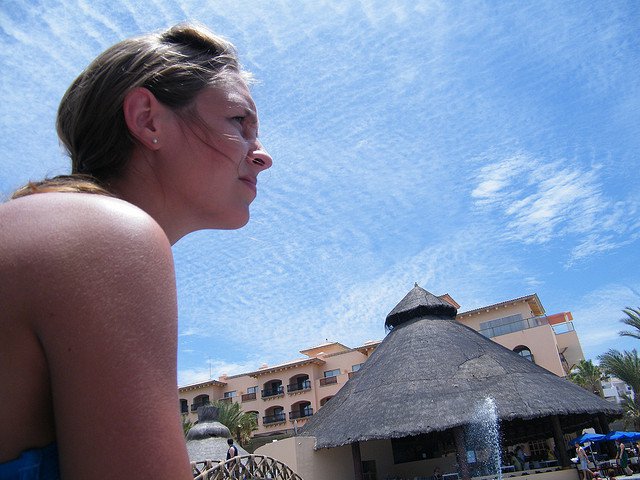 "More than a decade ago, trastuzumab transformed the outlook for women with HER2-­positive breast cancer as part of a new generation of targeted drugs that radically changed the way we treat cancer," said Don Dizon, MD, FACP, ASCO Expert in breast cancer and moderator of today's press briefing. "These initial data provide support that a biosimilar agent to trastuzumab is comparable to trastuzumab itself and may expand access to what are now acknowledged to be potentially lifesaving treatments."
---
CHICAGO – A biosimilar trastuzumab antibody (MYL-­1401O) is comparable in efficacy and safety to the FDA-‐approved targeted breast cancer drug trastuzumab (Herceptin) in women with HER2-­positive advanced breast cancer, according to a randomized phase III study. The response rates were comparable among women who received trastuzumab and among those who received MYL-­1401O. There were no significant differences in safety between the two groups.
The study will be featured in a press briefing today and presented at the 2016 American Society of Clinical Oncology (ASCO) Annual Meeting.
"Trastuzumab has markedly improved survival of women with HER2-­positive breast cancer, but many women around the world can't benefit from trastuzumab due to its high cost," said lead study author Hope S. Rugo, MD, a Professor of Medicine at the University of California San Francisco. "We hope that the introduction of biosimilars will expand patient access to this effective drug, which has already benefited the lives of thousands of people across the globe."
About the Study
The randomized phase III trial was conducted at 95 sites across Asia, Latin America, Africa, and Europe. Five hundred women with metastatic, HER2-­‐positive breast cancer received taxane chemotherapy with either trastuzumab or MYL­‐1401O as the first-­line treatment.
The women received chemotherapy and either trastuzumab or MYL-­1401O for at least eight cycles, followed by trastuzumab alone until disease progression. This treatment regimen was consistent with how trastuzumab is used for the treatment of metastatic breast cancer both in clinical practice and in clinical trials. Response rates were assessed at 24 weeks after treatment with combination of chemotherapy with either trastuzumab or MYL-1401O.
Key Findings
The study showed that MYL-1401O had equivalent efficacy and safety to trastuzumab, and that it does not trigger an immune response (low immunogenicity).
The objective response rates at 24 weeks were 69.6% with MYL-­1401O vs. 64% with trastuzumab. The lack of difference in efficacy based on response was within a narrow, pre­‐defined equivalence margin.
The immunogenicity and safety were comparable between treatment groups. The rates of serious adverse events were 36% in the trastuzumab group and 38% in the MYL-­1401O group. The most common serious side effect was low blood counts (neutropenia), and there was no difference in measures of cardiac function between the two arms. There were four treatment-­related deaths in either group.
"To our knowledge, this is one of the first clinical trials to show equivalency of a trastuzumab biosimilar to the branded cancer drug," said Dr. Rugo.
Researchers previously generated data to show similarity in biological and physicochemical characteristics of MYL­‐1401O and trastuzumab. Such analyses are part of the regulatory agency requirements for a proposed biosimilar.
Next Steps
The authors hope is for future clinical trials to explore the use of other biosimilars, or combinations of biosimilars, with the goal of improving world­‐wide access to these biologic agents.
About HER2‐Positive Breast Cancer
Breast cancer is the most common malignancy among women worldwide, with 1.7 million new diagnoses in 2012.1 About a quarter of all breast cancers are HER2 positive, which means the tumors have an abnormal HER2 gene.
Approved by the FDA in 1998, trastuzumab was the first drug to target the HER2 protein. In the United States, trastuzumab is approved to treat patients with early or late-­‐stage breast cancer. The addition of trastuzumab to standard chemotherapy for women with late-­‐stage disease has resulted in a 5 to 8 month improvement in survival, compared to chemotherapy alone.2  For early stage disease, the addition of one year of trastuzumab to chemotherapy reduces the risk of recurrence by more than 10%, and improved survival by almost 9%.3
Trastuzumab is also used to treat patients with advanced, HER2-­positive stomach cancers that are HER2 positive.
About  Biosimilars
The FDA considers a "biosimilar" to be a biologic product that is "highly similar" to a product that has already been approved and licensed for use in the United States in terms of safety, purity, and potency.
To date, no biosimilars have been approved for the treatment of cancer in the United States or Europe (the FDA approved one biosimilar supportive drug last year). Ongoing clinical trials are exploring biosimilars of biologic cancer drugs, such as rituximab and bevacizumab. These biosimilars are expected to reach the market in the near future.
In October 2015, ASCO provided comments to the FDA recommending the following requirements for biosimilars: that clinical trials demonstrate sufficiently similar safety, efficacy, and immunogenicity in biosimilars; that the naming convention for biosimilars ensures safety and does not add any administrative burden for physicians; that biosimilar products should be subject to meaningful post-­‐marketing safety surveillance; and that physicians have discretion on prescribing biosimilar products to their patients.
This study received funding from Mylan.
View the full abstract. 
The above post is reprinted from materials provided by American Society of Clinical Oncology (ASCO). Note: Materials may be edited for content and length.

Disclaimer: DoveMed is not responsible for the adapted accuracy of news releases posted to DoveMed by contributing universities and institutions.
Reviewed and Approved by a member of the DoveMed Editorial Board
First uploaded: June 5, 2016
Last updated: June 5, 2016