Being Bullied Has Worse Long-Term Consequences In Young Adulthood Than Maltreatment by Adults
Last updated May 6, 2015
Approved by: Krish Tangella MD, MBA, FCAP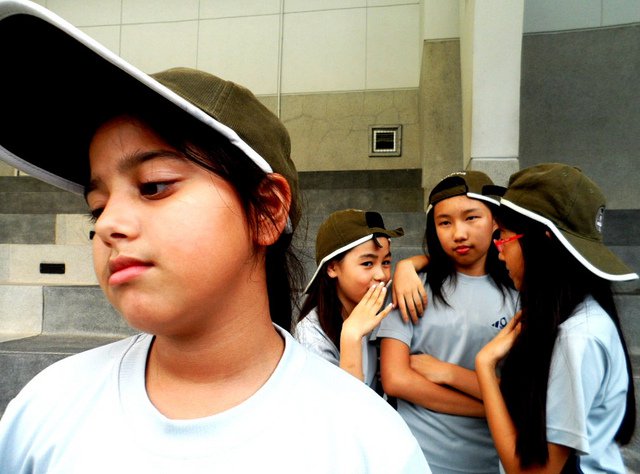 "It is important for schools, health services, and other agencies to coordinate their responses to bullying, and research is needed to assess such interagency policies and processes."
---
A new study published in The Lancet Psychiatry combines two investigations in the United Kingdom and the USA to conclude that children bullied by peers suffer long-term ill effects when compared with children who were maltreated by adults.
This study is a first of its kind to compare two kinds of maltreatment-one by peers and the other by adults. The researchers used data from two cohorts, Avon Longitudinal Study of Parents and Children in the UK (ALSPAC) and the Great Smoky Mountains Study in the USA (GSMS) longitudinal studies.
ALSPAC:
The maltreatment in childhood (between ages of 8 weeks and 8.6 years) was assessed from a questionnaire filled out by the mother. For this questionnaire, maltreatment was defined as physical, emotional, or sexual abuse, or severe maladaptive parenting (or both)

A validated 'Bullying and Friendship Interview Schedule' was used to assess bullying with child reports at 8, 10, and 13 years.

GSMS:
Both maltreatment and bullying were assessed with annual parent and child interviews between ages 9 and 16 years in eleven counties of Western North Carolina. Mental health outcomes from 19-25 year-olds were taken into account as well.
Findings:
In the ALSPAC study, 19% of 4026 participating young adults had overall mental problems like depression, anxiety, and self-harm

In the GSMS study, 18% of the 1273 participating young adults had overall mental problems

Children maltreated by adults were more likely to be bullied than children who are not exposed to maltreatment

Children who were bullied by peers had more significant mental health problems in adulthood than children maltreated by adults

Children who were both maltreated and bullied had mental health problems that included self-harm/suicidality.
According to a British Broadcasting Corporation (BBC) report, the effects of bullying are still felt at the age of 50 by the victims! With various forms and modes of bullying making the headlines, the current study, in combination with previous findings, brings home the point that this matter needs to be taken seriously at all levels.
In the authors' words, "It is important for schools, health services, and other agencies to coordinate their responses to bullying, and research is needed to assess such interagency policies and processes."
Written by Mangala Sarkar Ph.D.
Primary Reference:
Lereya, S., Copeland, W., Costello, E., & Wolke, D. (2015). Adult mental health consequences of peer bullying and maltreatment in childhood: Two cohorts in two countries. The Lancet Paychiatry. http://www.thelancet.com/journals/lanpsy/article/PIIS2215-0366(15)00165-0/fulltext 
Additional References:
Effects of Bullying. Retrieved from http://www.stopbullying.gov/at-risk/effects/
(2012 Nov 30). How does bullying affect health & well-being? Retrieved from https://www.nichd.nih.gov/health/topics/bullying/conditioninfo/Pages/health.aspx
(2014 Apr 18). Child bullying victims still suffering at 50-study. Retrieved from  http://www.bbc.com/news/health-27063715
Reviewed and Approved by a member of the DoveMed Editorial Board
First uploaded: May 6, 2015
Last updated: May 6, 2015