Alectinib: A New Hope In Patients With Lung Cancer
Last updated July 11, 2017
Approved by: Maulik P. Purohit MD, MPH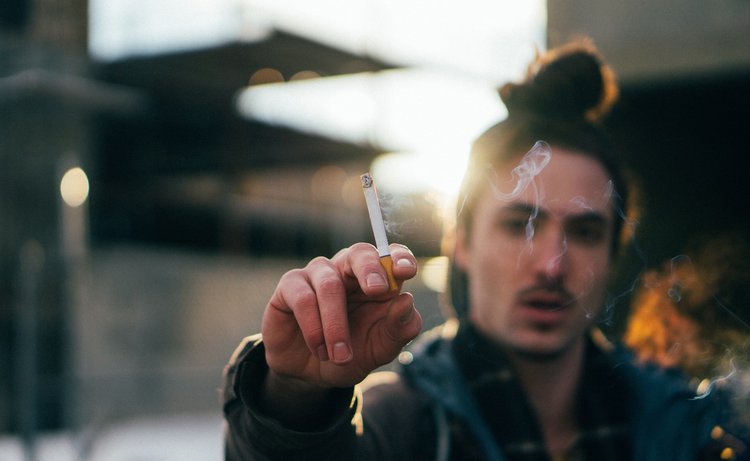 Inhalation of smoke or other environmental carcinogen initiates changes at the molecular and genetic level of cell lining of the lungs.
---
Globally, lung cancer is the second most common cancer in males; it is also the leading cause of mortality among all cancers. The last few decades have shown a reduction in the number of new cases of lung cancer, mostly due to a decrease in smoking in the developed countries. On the contrary, lung cancer incidence is still high in the developing countries.
Inhalation of smoke or other environmental carcinogen initiates changes at the molecular and genetic level of cell lining of the lungs. These changes transform a normal cell into a mutant form, which grows out of control to form cancer or a tumor. Broadly, there are two variants of lung cancer - small cell lung cancer and non-small cell lung cancer. Many complex processes are involved in such genetic mutations, and these are driven by different genetic factors like EGFR, ALK, AKT, etc. The prognosis of lung cancer with genetic mutations is poor; generally, fewer years of survival are reported.
In general, the treatment of lung cancer comprises of surgical removal of the tumor mass, chemotherapy, and/or radiotherapy. Recent advances in medicine have explored other treatment options, besides conventional ones. Immunotherapy is one such treatment modality currently in its trial phase. Past research has shown that immunotherapy could increase survival rates in lung cancer patients.
An immunotherapy formulation, named "Crizotinib," was previously tried on lung cancer patients with varied results. In search of better treatment options, a recent phase III clinical trial found a new, more potent drug, called "Alectinib." It was approved by the US-based Food & Drug Administration (FDA) in 2011, and the drug specifically targets changes at the molecular level.
In phase III clinical trial, more than 300 patients with higher stage/grade of ALK-positive non-small cell cancer were enrolled. They were randomly divided into two groups to either receive Alectinib or Crizotinib. The results of the study are promising and in favor of the drug Alectinib. This new drug reduced the risk of cancer progression and death by 53% compared to Crizotinib. Around 15 months of progression-free survival were also added to the lives of cancer patients receiving Alectinib. It was also more effective in preventing brain metastasis, and fewer side effects have been noted.
Dr. Shaw, the lead author of this study, was enthusiastic about the study findings and said that "nobody imagined it would be possible to delay advanced lung cancer progression by this much. Most targeted therapies for lung cancer are associated with a median progression-free survival of roughly 12 months." He also mentioned that "this is the first global study to compare Alectinib with Crizotinib in ALK-positive lung cancer and establishes Alectinib as the new standard of care for initial treatment in this setting."
Reference: 
Alectinib Halts Lung Cancer Growth More Than a Year Longer Than Crizotinib [Internet]. ASCO. 2017 [cited 2017 Jun 10]. Available from: https://www.asco.org/about-asco/press-center/news-releases/alectinib-halts-lung-cancer-growth-more-year-longer-crizotinib
Kasper DL. Harrison's principles of internal Medicine. 19th ed. McGraw Hill Education;
Fitzmaurice C, Allen C, Barber RM, Barregard L, Bhutta ZA, Brenner H, et al. Global, Regional, and National Cancer Incidence, Mortality, Years of Life Lost, Years Lived With Disability, and Disability-Adjusted Life-years for 32 Cancer Groups, 1990 to 2015: A Systematic Analysis for the Global Burden of Disease Study. JAMA Oncol. 2017 Apr 1;3(4):524–48. 
Reviewed and Approved by a member of the DoveMed Editorial Board
First uploaded: July 11, 2017
Last updated: July 11, 2017