Age-Associated Financial Vulnerability Is A Medical Condition, Say Researchers
Last updated Oct. 26, 2015
Approved by: Krish Tangella MD, MBA, FCAP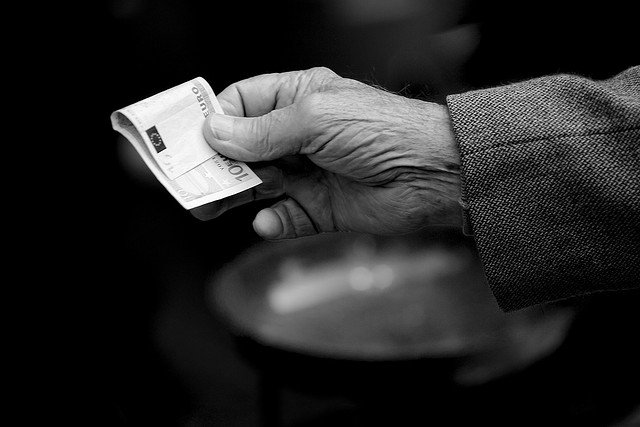 "I think 100 years from now, we will look back at the fact that we allowed 90-year-olds to make estate changes and assume complete capacity without any safeguards, in the same way, we view child labor now."
---
Researchers from Cornell University and Rush University, USA, propose the concept of Age-Associated Financial Vulnerability (AAFV) and suggest that AAFV be considered a clinical syndrome.
Advancing age comes with a number of problems, from some seemingly minor ones like needing corrective lenses and suffering from graying or loss of hair to major issues like dementia and Alzheimer's disease. Added to these shifts is the change in how older people make financial decisions. According to Dr. Lachs and Dr. Han, this shift, which they term AAFV, should be considered a medical syndrome, since the altered decision/s could put elderly adults at risk for major financial risk and abuse, ultimately affecting their health and quality of life. 
Two studies, one behavioral and another neuroimaging, conducted by University of California Los Angeles in 2012, investigated the reason/s for older adults being disproportionately vulnerable to fraud. In the first study, young and elderly adults were shown photographs of faces intentionally selected to look neutral, untrustworthy, or trustworthy. When compared to young adults, older adults (between 55 and 84 years of age) had more difficulty telling the difference between a trustworthy versus an untrustworthy face. The second study involving neuroimaging found that a region of the brain known as the anterior insula, which is linked to feelings of disgust, was significantly active in young adults when they were looking at faces considered untrustworthy. However, there was no significant activity in any neural region in response to negative cues in older adults.  
Thus, there appears to be a scientific basis for vulnerability among elders when they make poor financial decisions. The cognitive state, where intuitive judgment suffers even without other, more serious medical conditions, is alarming. In fact, there are reports that every 5th elderly adult is a victim of financial abuse. This population is targeted because older adults tend to own property and are likely to be more financially stable. 
The researchers are calling for increased efforts in public policy making to aid the elderly from getting cheated since this issue has now become a genuine public health and cost concern. Dr. Lachs, the lead author of the article, says to CNBC, "Being a victim of financial exploitation is a major risk factor for entering entitlement programs." The authors believe that considering AAFV a clinical syndrome will encourage physicians to recognize AAFV, so that they can assess if a patient is at risk for being taken advantage of.
Speaking about the study's proposal, a senior policy analyst in the Office for Older Americans at the Consumer Financial Protection Bureau (CFPB), Naomi Karp, tells CNBC, "(making elder financial vulnerability a medical syndrome) could help remove the stigma for older adults. That in itself is a positive. A lot of people don't speak up or tell anyone when they are victimized because they are ashamed."
Dr. Lachs is hopeful and says, "I think 100 years from now, we will look back at the fact that we allowed 90-year-olds to make estate changes and assume complete capacity without any safeguards, in the same way, we view child labor now."
However, given the fact that family members are reported to be the biggest perpetrators of elderly abuse, it remains to be seen whether declaring AAFV a clinical syndrome would in any way improve the health of elderly adults. 
Written by Mangala Sarkar, Ph.D.
Primary References
Lachs, M., & Han, S. (2015). Age-Associated Financial Vulnerability: An Emerging Public Health Issue. Annals of Internal Medicine. doi:10.7326/M15-0882
This could be one of the oddest medical conditions. (2015, October 21). Retrieved October 22, 2015, from http://www.cnbc.com/2015/10/20/could-financial-vulnerability-be-a-medical-condition.html 
Additional References
Castle, E., Eisenberger, N., Seeman, T., Moons, W., Boggero, I., Grinblatt, M., & Taylor, S. (2012). Neural and behavioral bases of age differences in perceptions of trust. Proceedings of the National Academy of Sciences, 109(51), 20848-20852.
1 in 5 Seniors are Victims of Financial Abuse. (n.d.). Retrieved October 23, 2015, from https://www.eversafe.com/get-protected/financial-abuse.html?utm_source=bing&utm_medium=CPC&utm_campaign=EverSafeSearch&sid=11&sourcesubval=elder financial abuse    
Study Highlights Prevalence, Impact of Elder Financial Abuse. (n.d.). Retrieved October 23, 2015, from http://weill.cornell.edu/news/news/2014/07/study-highlights-prevalence-impact-of-elder-financial-abuse-janey-peterson.html 
Reviewed and Approved by a member of the DoveMed Editorial Board
First uploaded: Oct. 26, 2015
Last updated: Oct. 26, 2015