Acetaminophen (Paracetamol) Numbs Pain, But Feelings Too?
Last updated Aug. 19, 2015
Approved by: Krish Tangella MD, MBA, FCAP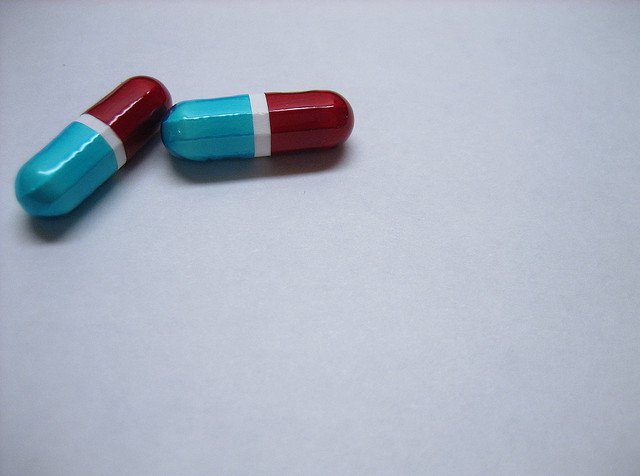 The FDA has limited the use of more than 325 mg of acetaminophen in combination products
---
The drug acetaminophen, also sold as Paracetamol in many countries, is an effective painkiller. A recent investigation by researchers from the Ohio State University indicates that the medicine could also dull feelings.
Acetaminophen is an active ingredient in many over-the-counter painkillers and also some prescription strength medicines. It is a non-steroidal medicine that has been in use for over 70 years. Acetaminophen is recommended for reducing pain and fever and is generally considered safe even for use in children. However, taking more acetaminophen than recommended has been known to cause liver damage, according to the US Food and Drug Administration (FDA). In fact, the FDA has limited the use of more than 325 mg of acetaminophen in combination products (e.g. for pain and allergies or pain and cough).
In addition to its effect on the liver, there is also some evidence to show that acetaminophen could influence neurotransmitters in the brain. A previous report states that acetaminophen could kill "social pain" in addition to physical pain. This would indicate that using acetaminophen, a fairly common medicine in many households, could have a wider spectrum of consequences in addition to relieving pain and fever.
The study in discussion here therefore attempted to investigate the effect of acetaminophen on reactivity to stimuli, both negative and positive. The research team conducted two experiments with college students as follows:
Study 1: 82 participants, with half taking 1000mg of acetaminophen and the other half taking a placebo. An hour after medication, they viewed 40 photographs (meant to elicit positive, neutral, or negative responses) and rated them ranging from extremely positive to extremely negative:
Results showed that those on acetaminophen rated all the photographs less extremely than the participants on a placebo.
The senior author of the study, Dr. Baldwin Way says to the Ohio State University News, "People who took acetaminophen didn't feel the same highs or lows as did the people who took placebos."
Study 2: 85 participants, with or without acetaminophen, viewed the same photographs as in Study 1. Additionally, the subjects were asked to report how much blue they saw in the photographs.
As in Study 1, extreme responses to photographs were blunted in the acetaminophen group.

Both groups viewed the blue color content in the photographs comparably.
The authors conclude that while acetaminophen significantly blunted emotional responses irrespective of negative or positive stimuli, it did not greatly influence magnitude judgments.
This study appears to support the psychological theory that common factors might impact how one reacts to positive and negative events or that common factors might dictate how sensitive people are to upheavals in life. While some people may concentrate on the positives and take negatives in their stride, others may feel devastated with negative events.
This investigation also points to the fact that acetaminophen might act on something that makes people sensitive and react to events differently. As the lead author, Geoffrey Durso puts it, "There is accumulating evidence that some people are more sensitive to big life events of all kinds, rather than just vulnerable to bad events."
Written by Mangala Sarkar, Ph.D.
Primary References
Durso, G., Luttrell, A., & Way, B. (2015). Over-the-Counter Relief From Pains and Pleasures Alike: Acetaminophen Blunts Evaluation Sensitivity to Both Negative and Positive Stimuli. Psychological Science, 26(6), 750-758.
News Room614-247-4110. (n.d.). Retrieved August 17, 2015, from https://news.osu.edu/news/2015/04/13/emotion-reliever/
Additional References
U.S. Food and Drug Administration. (n.d.). Retrieved August 17, 2015, from http://www.fda.gov/Drugs/DrugSafety/InformationbyDrugClass/ucm165107.htm
FDA limits acetaminophen in prescription combination products; requires liver toxicity warnings. (n.d.). Retrieved August 17, 2015, from http://www.fda.gov/NewsEvents/Newsroom/PressAnnouncements/ucm239894.htm
Dewall, C., Macdonald, G., Webster, G., Masten, C., Baumeister, R., Powell, C., . . . Eisenberger, N. (2010). Acetaminophen Reduces Social Pain: Behavioral and Neural Evidence. Psychological Science, 21(7), 931-937.
Maharaj, H., Maharaj, D., Saravanan, K., Mohanakumar, K., & Daya, S. (2004). Aspirin Curtails the Acetaminophen-Induced Rise in Brain Norepinephrine Levels. Metabolic Brain Disease, 19(1-2), 71-77.
Reviewed and Approved by a member of the DoveMed Editorial Board
First uploaded: Aug. 19, 2015
Last updated: Aug. 19, 2015