Promoted
Synovial Fluid Analysis of Hip Joint
Last updated May 10, 2019
Approved by: Maulik P. Purohit MD, MPH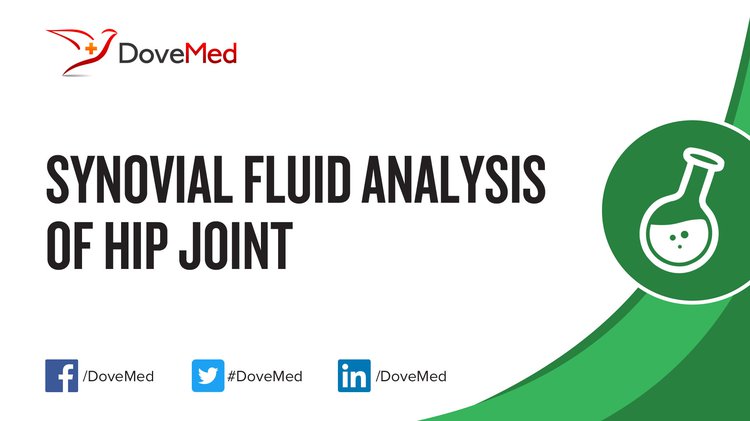 The Synovial Fluid Analysis of Hip Joint evaluates several aspects of the synovial fluid to assess joint health and differentiate between different types of joint disorders.
---
What are the other Names for this Test? (Equivalent Terms)
Hip Joint Fluid Analysis Test
What is Synovial Fluid Analysis of Hip Joint? (Background Information)
Synovial fluid is a thick substance found in the major joints of the body (such as the shoulder, hip, elbow, wrist, knee, and ankle), most notably in the knee. It acts as a lubricant, shock absorber, and nutrient medium
A joint links the ends of bones together and enables them to articulate or move against one another. However, the bones do not physically touch each other, as this would cause bone degradation and pain. Instead, the articular surfaces of bones are covered by articular cartilage. This is a smooth form of cartilage that is less dense and thus slicker than other cartilages
The synovial fluid fills the spaces between articular surfaces within the joints. Articular cartilage is also permeable to synovial fluid. This enables the two to work together to provide further joint protection
When articular cartilage is compressed, it pushes synovial fluid out and into the joint, where the fluid can lubricate the opposing surfaces. When compression is relieved, the fluid re-enters the articular cartilage. Similarly, synovial fluid acts as a shock absorber. Forces felt by the joints are spread across the synovial fluid, lessening stress on the articular surfaces
Another important function of synovial fluid is to exchange wastes and nutrients with the surrounding capillaries. This allows for proper maintenance of the joint tissue
The joint disorders are categorized into 5 groups

Non-inflammatory
Inflammatory
Crystal-induced
Septic
Hemorrhagic
The Synovial Fluid Analysis of Hip Joint evaluates several aspects of the synovial fluid to assess joint health and differentiate between different types of joint disorders. The aspects evaluated include:
Appearance: Color, turbidity, and other visual properties
Chemistry: Glucose, pH, proteins, lactic acid, and uric acid
Microscopic examination: White blood cells, red blood cells, and polarized light analysis to detect crystals
Infectious disease analysis: Gram stain, culture, and smear to detect pathogens
What are the Clinical Indications for performing the Synovial Fluid Analysis of Hip Joint?
Following are the clinical indications for performing a Synovial Fluid Analysis of Hip Joint:
Following-up to a physical examination
Monitoring a joint disorder
Recent injury
Swelling
Redness
Pain
How is the Specimen Collected for Synovial Fluid Analysis of Hip Joint?
Following is the specimen collection process for Synovial Fluid Analysis of the Hip Joint:
Sample required: Synovial fluid of the hip joint
Process: Insertion of a needle into the hip joint (arthrocentesis of hip joint).
Preparation required: No special preparation is needed prior to the test. 
What is the Significance of the Synovial Fluid Analysis of Hip Joint Result?
The significance of Synovial Fluid Analysis of Hip Joint is explained:
Increased white blood cells, microorganisms, lactic acid, uric acid, and/or crystals in the synovial fluid may indicate:

Gout
Pseudogout
Osteoarthritis
Acute bacterial arthritis
Rheumatoid arthritis           
Hemophilic arthritis
Tuberculous arthritis
Systemic lupus erythematosus
A significant trauma
The laboratory test results are NOT to be interpreted as results of a "stand-alone" test. The test results have to be interpreted after correlating with suitable clinical findings and additional supplemental tests/information. Your healthcare providers will explain the meaning of your tests results based on the overall clinical scenario.
Additional and Relevant Useful Information:
The synovial fluid analysis of a joint involves the testing for uric acid and glucose levels. In order to assess the overall levels of uric acid and glucose in the body, additional blood and urine tests for these chemicals may be performed
Your healthcare provider will combine the findings of the blood test, urine test, synovial fluid analysis, and the overall clinical signs and symptoms to arrive at a diagnosis
Certain medications that you may be currently taking may influence the outcome of the test. Hence, it is important to inform your healthcare provider of the complete list of medications (including any herbal supplements) you are currently taking. This will help the healthcare provider interpret your test results more accurately and avoid unnecessary chances of a misdiagnosis.
References and Information Sources used for the Article:
Lab Tests Online (2014, July 21). Retrieved November 29, 2014 from http://labtestsonline.org/understanding/analytes/synovial/

Martini, F., Nath, J. L., & Bartholomew, E. F. (2012). Fundamentals of anatomy & physiology (9th ed.). San Francisco: Benjamin Cummings.

Schnell, Z. B., Van, L. A., & Kranpitz, T. R. (2003). Davis's Comprehensive handbook of laboratory and diagnostic tests: With nursing implications. Philadelphia: F.A. Davis.
Reviewed and Approved by a member of the DoveMed Editorial Board
First uploaded: Nov. 29, 2014
Last updated: May 10, 2019