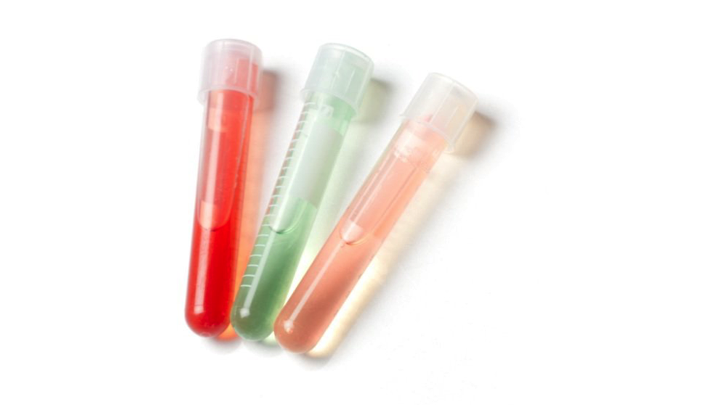 The Procalcitonin Blood Test is a test that measures levels of procalcitonin circulating in blood.
What are the other Names for this Test? (Equivalent Terms)
What is Procalcitonin Blood Test? (Background Information)
Procalcitonin (PCT) is a precursor to the hormone calcitonin. It is normally produced by the thyroid gland. However, 2-4 hours after a severe bacterial infection, immune cells also begin to produce PCT, which leads to increased blood PCT levels
The increase in PCT levels accompanies internal bacterial infection; not infection by other pathogens, such as viruses. Thus, PCT is useful in differentiating bacteria from other infectious agents
High levels of procalcitonin are also observed during thyroid cancer. However, the test is not a useful diagnostic tool, in this case
The Procalcitonin Blood Test measures levels of procalcitonin circulating in blood
What are the Clinical Indications for performing the Procalcitonin Blood Test?
The following are clinical indicators for performing Procalcitonin Blood Test:
Elevated heart rate (tachycardia)
Fever
Low blood pressure (hypotension)
Rapid breathing (hyperventilation)
Altered mental status
In order to monitor the course of a known bacterial infection
How is the Specimen Collected for Procalcitonin Blood Test?
Sample required: Blood
Process: Insertion of a needle into an arm vein.
Preparation required: None
What is the Significance of the Procalcitonin Blood Test Result?
Procalcitonin (PCT) levels are directly related to the severity of a bacterial infection, thus:
High PCT levels could indicate a serious infection
Low PCT levels could indicate a minor infection
The laboratory test results are NOT to be interpreted as results of a "stand-alone" test. The test results have to be interpreted after correlating with suitable clinical findings and additional supplemental tests/information. Your healthcare providers will explain the meaning of your tests results, based on the overall clinical scenario.
Additional and Relevant Useful Information:
Genetic defects in procalcitonin can make it susceptible to aggregating. These aggregates deposit as amyloid. Diseases, caused by amyloid deposition are called amyloidoses
Certain medications that you may be currently taking may influence the outcome of the test. Hence, it is important to inform your healthcare provider, the complete list of medications (including any herbal supplements) you are currently taking. This will help the healthcare provider interpret your test results more accurately and avoid unnecessary chances of a misdiagnosis.
References and Information Sources used for the Article:
Jacobs, D. S., Oxley, D. K., & DeMott, W. R. (2004). Laboratory test handbook: Concise, with disease index (3rd ed.). Hudson (Cleveland), OH: Lexi-Comp.
Kumar, V., Abbas, A. K., Aster, J. C., & Robbins, S. L. (2013). Robbins basic pathology (9th ed.). Philadelphia, PA: Elsevier/Saunders.
Lab Tests Online (2013, August 21). Retrieved February 15, 2014 from http://labtestsonline.org/understanding/analytes/procalcitonin/tab/test/
Wacker, C., Med, C., & Prkno, A. (2013). Procalcitonin as a diagnostic marker for sepsis: a systematic review and meta-analysis. The Lancet, 13(5), 426-35.
Woodworth, A. (2011, March 29). Procalcitonin: The Answer to the Sepsis Dilemma? - NACB Blog. Retrieved February 15, 2014, from https://www.aacc.org/members/nacb/NACBBlog/lists/posts/post.aspx?ID=16