Opioids Blood Test
Last updated June 11, 2019
Approved by: Krish Tangella MD, MBA, FCAP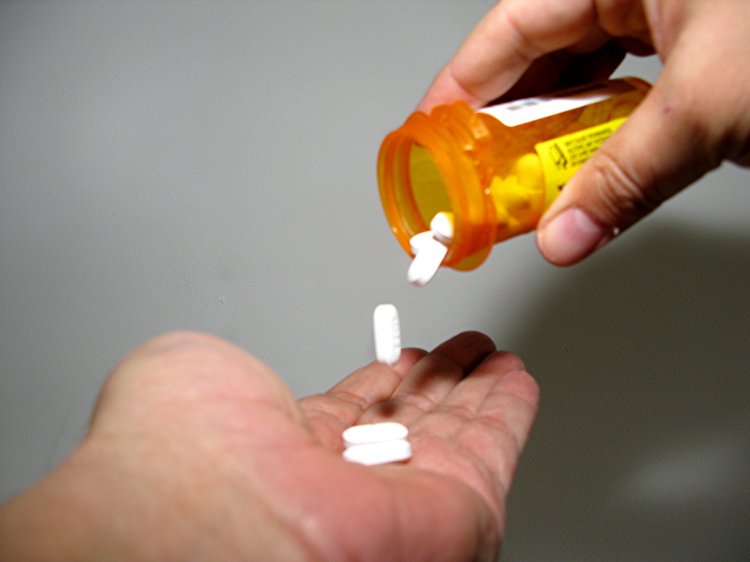 The Opioids Blood Test helps determine the levels of opioids in blood. However, because of the large number of opioids, there is no single test that is able to detect all opioids simultaneously.
---
What are other Names for this Test? (Equivalent Terms)
What is Opioids Blood Test? (Background Information)
Opioids are chemicals derived from opium whose functions resemble those of morphine. They act as nervous system depressants
Opioids include heroin, codeine, oxycodone, oxymorphone, hydrocodone, and others. Opioids may be natural or semi-synthetic (meaning that they may be chemically modified versions of a natural substance)
Opioids are used to treat pain and sedate because of their ability to lower nervous system activity. These chemicals are also used recreationally to achieve a 'high'. Opioids have a high risk of addiction
The Opioids Blood Test helps determine the levels of opioids in blood. However, because of the large number of opioids, there is no single test that is able to detect all opioids simultaneously
What are the Clinical Indications for performing the Opioids Blood Test?
Following are the clinical indications for performing the Opioids Blood Test:
Monitoring sedation and treatment for pain
Suspected opioid overdose, which is marked by:

Slow breathing
Sluggishness
Small pupils
Slow heart rate
Altered mental status
Erratic behavior
Nausea
Vomiting
How is the Specimen Collected for Opioids Blood Test?
Following is the specimen collection process for Opioids Blood Test:
Sample required: Blood 
Process of obtaining a blood sample in adults:
A band is wrapped around the arm, 3-4 inches above the collection site (superficial vein that lies within the elbow pit)
The site is cleaned with 70% alcohol in an outward spiral, away from the zone of needle insertion
The needle cap is removed and is held in line with the vein, pulling the skin tight
With a small and quick thrust, the vein is penetrated using the needle
The required amount of blood sample is collected by pulling the plunger of the syringe out slowly
The wrap band is removed, gauze is placed on the collection site, and the needle is removed
The blood is immediately transferred into the blood container, which has the appropriate preservative/clot activator/anti-coagulant
The syringe and the needle are disposed into the appropriate "sharp container" for safe and hygienic disposal
Preparation required: No special preparation is needed prior to the test.
What is the Significance of the Opioids Blood Test Result?
Interpretations of the value for the Opioids Blood Test depend on the specific opioid being tested for. A positive result indicates opioid consumption. The following are the cut-off values for several common opioids:
Oxycodone: 300 ng/mL
Methadone: 300 ng/mL
Buprenorphine: 5 ng/mL
Proxyphene: 300 ng/mL
Fentanyl: 1 ng/mL
The laboratory test results are NOT to be interpreted as results of a "stand-alone" test. The test results have to be interpreted after correlating with suitable clinical findings and additional supplemental tests/information. Your healthcare providers will explain the meaning of your tests results, based on the overall clinical scenario.
Additional and Relevant Useful Information:
Certain medications that you may be currently taking may influence the outcome of the test. Hence, it is important to inform your healthcare provider of the complete list of medications (including any herbal supplements) you are currently taking. This will help the healthcare provider interpret your test results more accurately and avoid unnecessary chances of a misdiagnosis.
Please visit our Laboratory Procedures Center for more physician-approved health information:
http://www.dovemed.com/common-procedures/procedures-laboratory/
References and Information Sources used for the Article:
Kee, J. L. (2010). Laboratory and diagnostic tests with nursing implications (8th ed.). Upper Saddle River, NJ: Pearson.

Martini, F., Nath, J. L., & Bartholomew, E. F. (2012). Fundamentals of anatomy & physiology (9th ed.). San Francisco: Benjamin Cummings.

Williamson, M. A., Snyder, L. M., & Wallach, J. B. (2011). Wallach's interpretation of diagnostic tests (9th ed.). Philadelphia: Wolters Kluwer/Lippincott Williams & Wilkins.
Helpful Peer-Reviewed Medical Articles:
Inagaki, T. K., Ray, L. A., Irwin, M. R., Way, B. M., & Eisenberger, N. I. (2016). Opioids and social bonding: naltrexone reduces feelings of social connection. Social cognitive and affective neuroscience, nsw006.

Deer, T. R., & Gunn, J. (2015). Blood testing in chronic pain management. Pain physician, 18(2), E157-61.

Eckart, K., Röhrich, J., Breitmeier, D., Ferner, M., Laufenberg-Feldmann, R., & Urban, R. (2015). Development of a new multi-analyte assay for the simultaneous detection of opioids in serum and other body fluids using liquid chromatography–tandem mass spectrometry. Journal of Chromatography B, 1001, 1-8.

Lesniak, A. B., Tremblay, P., Dalens, B. J., Aucoin, M., & Mercier, P. (2013). Intrathecal morphine reduces blood loss during idiopathic scoliosis surgery: retrospective study of 256 pediatric cases. Pediatric Anesthesia, 23(3), 265-270.

Fernández, M. D. M. R., Wille, S. M., Kummer, N., Di Fazio, V., Ruyssinckx, E., & Samyn, N. (2013). Quantitative analysis of 26 opioids, cocaine, and their metabolites in human blood by ultra performance liquid chromatography–tandem mass spectrometry. Therapeutic drug monitoring, 35(4), 510-521.

Suzan, E., Midbari, A., Treister, R., Haddad, M., Pud, D., & Eisenberg, E. (2013). Oxycodone alters temporal summation but not conditioned pain modulation: preclinical findings and possible relations to mechanisms of opioid analgesia. PAIN®, 154(8), 1413-1418.
Reviewed and Approved by a member of the DoveMed Editorial Board
First uploaded: Aug. 21, 2016
Last updated: June 11, 2019