JAK2 Mutation Analysis
Last updated July 9, 2019
Approved by: Krish Tangella MD, MBA, FCAP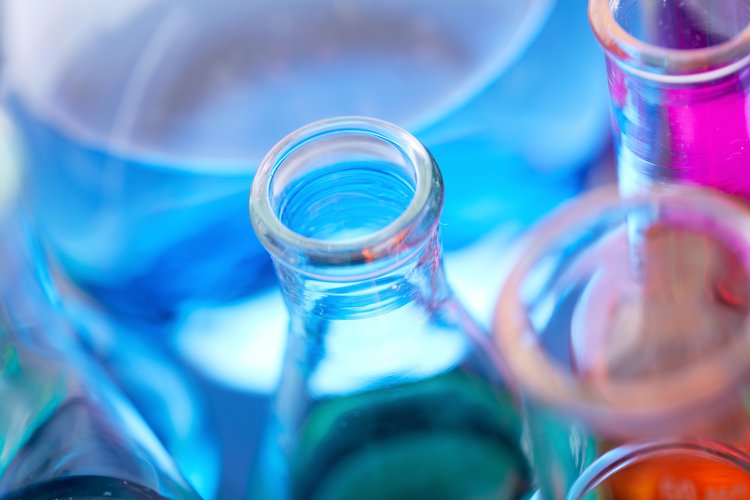 JAK2 Mutation Analysis is a test that may be used to help diagnose bone marrow disorders that lead to overproduction of blood cells. These conditions are known as myeloproliferative neoplasms (MPNs).
---
What are the other Names for this Test? (Equivalent Terms)
JAK2 Exon 12 Mutation Analysis
JAK2 V617F Mutation Analysis
Janus Kinase 2 Mutation Analysis
What is JAK2 Mutation Analysis? (Background Information)
The JAK2 mutation is a genetic alteration that is acquired. They are not inherited
JAK2 mutations are associated with myeloproliferative disorders, such as polycythemia vera, essential thrombocythemia, and agnogenic myeloid metaplasia (primary myelofibrosis)
Myeloproliferative disorders are those in which, there is an abnormal growth of blood cells, in the bone marrow
The JAK2 protein, is part of a signaling mechanism that communicates with the bone marrow, to make or to stop producing the blood cells
Individuals with JAK2 mutations cannot control the bone marrow from the production of excessive blood cells. This results in the production of too many blood cells, which are not needed
Individuals with JAK2 mutation may take years to develop a myeloproliferative disease
The primary JAK2 Mutation Analysis determines a point mutation, called JAK2 V617F. Nine of ten individuals with polycythemia vera have JAK2 mutation. Only half of the individuals diagnosed with essential thrombocythemia and/or primary myelofibrosis are positive for JAK2 mutation. There are other mutations in the JAK2 gene, in exons 12 and also in exons 13, which are distinct from JAK2 V617F.
What are the Clinical Indications for performing the JAK2 Mutation Analysis?
When a physician suspects a myeloproliferative disorder, a JAK2 Mutational Analysis is performed.  The signs and symptoms of a myeloproliferative disorder include:
Easy bruising and bleeding
Joint pains
Signs and symptoms of anemia
Unexplained weight loss
Easy tiredness
Headaches
Shortness of breath
Other heart symptoms, such as congestive heart failure
How is the Specimen Collected for JAK2 Mutation Analysis?
Sample required: Blood
Process: A sample of blood is drawn using a syringe inserted into a superficial vein of the arm.
Preparation required: No special preparation is required.
What is the Significance of the JAK2 Mutation Analysis Result?
A positive JAK2 Mutational Test does not mean that an individual is sick or will get sick. A positive JAK2 mutation may be an indication of future development of polycythemia vera, or other forms of myeloproliferative disorders.  Close follow-up with a healthcare provider is necessary
However, in an individual showing signs and symptoms of a myeloproliferative disorder, a positive JAK2 mutation supports the diagnosis of such a disorder
A significant subset of individuals, who have myeloproliferative disorder may test negative for JAK2 Mutation Analysis. These individuals are said to have 'JAK2 negative' myeloproliferative disorder
A JAK2 Mutation Analysis may also be performed by a physician, in order to monitor the status of a myeloproliferative disorder
JAK2 Mutational Analysis is helpful in providing information in both treatment and prognosis of a myeloproliferative disorder. However, it is important to note that the main value of performing a JAK2 Mutation Test is in the diagnosis and not prognosis, of a myeloproliferative disorder.
The laboratory test results are NOT to be interpreted as results of a "stand-alone" test. The test results have to be interpreted after correlating with suitable clinical findings and additional supplemental tests/information. Your healthcare providers will explain the meaning of your tests results, based on the overall clinical scenario.
Additional and Relevant Useful Information:
A JAK2 Quantitative Mutational Analysis uses a reverse transcription polymerase chain reaction (RT-PCR)
JAK2 is a thyrocsin kinase molecule that is important in signal transduction in hematopoietic cells (cells that give rise to all other blood cells)
Certain medications that you may be currently taking may influence the outcome of the test. Hence, it is important to inform your healthcare provider, the complete list of medications (including any herbal supplements) you are currently taking. This will help the healthcare provider interpret your test results more accurately and avoid unnecessary chances of a misdiagnosis.
References and Information Sources used for the Article:
http://labtestsonline.org/understanding/analytes/jak2/tab/test (accessed on 08/10/2013)

http://www.questdiagnostics.com/testcenter/testguide.action?dc=TS_JAK2 (accessed on 08/10/2013)

http://www.mayomedicallaboratories.com/test-catalog/Clinical+and+Interpretive/60025 (accessed on 08/10/2013)
Reviewed and Approved by a member of the DoveMed Editorial Board
First uploaded: Aug. 21, 2013
Last updated: July 9, 2019