Aerobic Genital Culture
Last updated March 23, 2018
Approved by: Krish Tangella MD, MBA, FCAP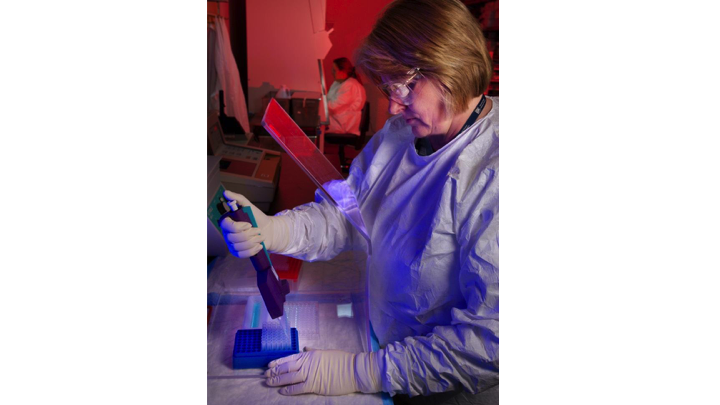 The Aerobic Genital Culture assesses the levels of aerobic bacteria in the genitals. It is used to diagnose aerobic vaginitis and other aerobic bacterial infections
---
What are the other Names for this Test? (Equivalent Terms)
Aerobic Urogenital Culture Test
Routine Aerobic Vagina Culture Test
Routine Aerobic Vaginal Culture Test
What is Aerobic Genital Culture Test? (Background Information)
The genitals contain a diverse set of microorganisms, including bacteria and fungi. This is especially true of the female vaginal tract
When the microorganism populations are unbalanced in the genital region, certain disease conditions may occur. This may result from antibiotic use, sexual intercourse, changes in diet, and stress levels, all of which influence the microorganism populations
Aerobic organisms use oxygen to produce energy. Examples of such organisms include Escherichia coli, Staphylococcus aureus, and Enterococcus faecalis
Anaerobic bacteria such as Lactobacillus species are the most common forms in the genital tracts, especially in women. They are well-suited to survive in these environments, due to the absence of oxygen
When aerobic bacteria such as E. coli outnumber native anaerobic bacteria such as Lactobacilli, aerobic vaginitis (AV) may result. This is distinct from bacterial vaginosis (BV), in which anaerobic bacteria are the main culprits
Aerobic vaginitis is an inflammatory condition. This is because the immune system launches a response to the overgrowth of aerobic bacteria in the vagina. Inflammatory symptoms, such as redness and itching, may follow
The Aerobic Genital Culture assesses the levels of aerobic bacteria in the genitals. It is used to diagnose aerobic vaginitis and other aerobic bacterial infections
What are the Clinical Indications for performing the Aerobic Genital Culture Test?
Following are the clinical indications (observed in the genital region) for performing an Aerobic Genital Culture:
Itching and burning
Yellowish discharge
Pain
Abnormal urination
How is the Specimen Collected for Aerobic Genital Culture test?
Following is the specimen collection process for Aerobic Genital Culture:
Sample required: Genital swab
Process: Swabbing the inside of the genitals with a Q-tip-like device.
Preparation required: No special preparation is needed prior to the test.
What is the Significance of the Aerobic Genital Culture test Result?
A positive Aerobic Genital Culture test may indicate aerobic bacterial infection, including aerobic vaginitis
The laboratory test results are NOT to be interpreted as results of a "stand-alone" test. The test results have to be interpreted after correlating with suitable clinical findings and additional supplemental tests/information. Your healthcare providers will explain the meaning of your tests results, based on the overall clinical scenario.
Additional and Relevant Useful Information:
Aside from causing discomfort, aerobic vaginitis may also lead to miscarriage and preterm labor and delivery
Certain medications that you may be currently taking may influence the outcome of the test. Hence, it is important to inform your healthcare provider of the complete list of medications (including any herbal supplements) you are currently taking. This will help the healthcare provider interpret your test results more accurately and avoid unnecessary chances of a misdiagnosis.
Please visit our Laboratory Procedures Center for more physician-approved health information:
http://www.dovemed.com/common-procedures/procedures-laboratory/
References and Information Sources used for the Article:
Medical Diagnostics Laboratories, LLC. (n.d.). Aerobic vaginitis: Abnormal vaginal flora that is distinct from bacterial vaginosis. Retrieved from https://mdlab.com/forms/TechBulletin/Aerobic_Vaginitis.pdf

University of Michigan Medical School. (n.d.). Urogenital, aerobic culture. Retrieved from https://www.pathology.med.umich.edu/handbook/details.php?testID=974
Reviewed and Approved by a member of the DoveMed Editorial Board
First uploaded: Sept. 7, 2015
Last updated: March 23, 2018