Why Is Losing Weight Good For Your Health?
Last updated Oct. 12, 2016
Approved by: Maulik P. Purohit MD, MPH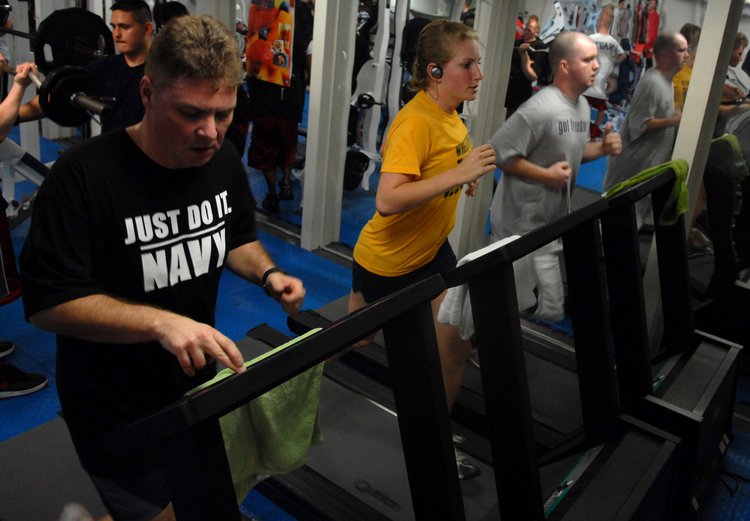 Weight loss is very beneficial to individuals who are either overweight or obese. Regular exercise for those who are overweight or obese can reduce the risk of chronic diseases such as heart disease and type 2 diabetes.
---
Weight loss can only be beneficial to individuals who are either overweight or obese. Obesity is a medical condition where excess body fat has accumulated. Obesity has even demonstrated negative health effects on the body. One of the ways to determine if an individual is obese is through their body mass index (BMI). BMI is a measurement that is calculated based on an individual's mass and height. If the person has a BMI of 30 or above, then they are considered obese.
Obesity is usually caused by a combination of extreme food energy consumption, lack of physical activity and exercise, and genetic vulnerability. There are some cases where obesity is caused by endocrine disorders, medications, or psychiatric illnesses. Obesity can increase the risk of many diseases including heart disease, type 2 diabetes, obstructive sleep apnea, various types of cancer, and osteoarthritis. Obesity is also the leading cause of preventable death worldwide.
Some of the most effective methods of losing weight are through diet and exercise. Eating less calorie-dense foods, like foods high in sugars and fats, along with increasing dietary fiber intake can help reverse some medical conditions. Dietary fiber helps improve digestive health and constipation. Fiber helps the body drive out biological wastes, while maintaining a healthy blood sugar level. Individuals with type 2 diabetes can benefit from a high-fiber diet, which can also help prevent sugar spikes and crashes.
There are other methods for weight loss. Some individuals take anti-obesity drugs, along with a healthier low-fat diet, in order to reduce their appetite and decrease fat absorption. If that fails, then some individuals may use a stomach balloon to decrease the amount of stomach space for food. The balloon can be left in the stomach for a maximum period of six months and have outcomes in an average weight loss of 5–9 BMI points over half a year. Weight loss through these methods has increased the lifespan of individuals.
How to Lose Weight:
Individuals who need to improve with their weight situation should consider aerobic and anaerobic exercises. Studies have shown that regular exercise can help you control weight, fight medical conditions and diseases, improve mood, boost energy, promote better sleep, boost sex drive, and make you more intelligent.
To lose weight in a safe manner, individuals must lose more calories than they have taken in or consumed. One pound of weight is equivalent to 3,500 calories. In order to lose 1-2 pounds per week, one must reduce the calorie intake by 500 to 1,000 calories per day. Evidence shows that a gradual weight loss of 1-2 pounds is the most successful way to fighting obesity. Also, one must try walking at least 10,000 steps per day to maintain a more active lifestyle.
Additional Resources:
Adams, J. P., & Murphy, P. G. (2000). Obesity in anaesthesia and intensive care. British journal of anaesthesia, 85(1), 91-108.
Allison, D. B., Fontaine, K. R., Manson, J. E., Stevens, J., & VanItallie, T. B. (1999). Annual deaths attributable to obesity in the United States. Jama,282(16), 1530-1538.
Barness, L. A., Opitz, J. M., & Gilbert‐Barness, E. (2007). Obesity: genetic, molecular, and environmental aspects. American Journal of Medical Genetics Part A, 143(24), 3016-3034.
Blackburn, G. L., & Kanders, B. S. (1987). Medical evaluation and treatment of the obese patient with cardiovascular disease. The American journal of cardiology, 60(12), G55-G58.
Kissebah, A. H., Freedman, D. S., & Peiris, A. N. (1989). Health risks of obesity. The Medical clinics of North America, 73(1), 111-138.
Mathus-Vliegen, E. M. (2008). Intragastric balloon treatment for obesity: what does it really offer?. Digestive Diseases, 26(1), 40-44.
Mokdad, A. H., Marks, J. S., Stroup, D. F., & Gerberding, J. L. (2004). Actual causes of death in the United States, 2000. Jama, 291(10), 1238-1245.
What Are the Health Risks of Overweight and Obesity? (n.d.). Retrieved December 2, 2014, from http://www.nhlbi.nih.gov/health/health-topics/topics/obe/risks
Why Is a Healthy Weight Important? (n.d.). Retrieved December 2, 2014, from http://www.nhlbi.nih.gov/health/educational/lose_wt/index.htm
Helpful Peer-Reviewed Medical Articles:
Wing, R. R., Lang, W., Wadden, T. A., Safford, M., Knowler, W. C., Bertoni, A. G., ... & Look AHEAD Research Group. (2011). Benefits of modest weight loss in improving cardiovascular risk factors in overweight and obese individuals with type 2 diabetes. Diabetes care, 34(7), 1481-1486.
Mitchell, J. A., Church, T. S., Rankinen, T., Earnest, C. P., Sui, X., & Blair, S. N. (2010). FTO genotype and the weight loss benefits of moderate intensity exercise. Obesity, 18(3), 641-643.
Jakicic, J. M., Clark, K. R. I. S. T. I. N. E., Coleman, E. L. L. E. N., Donnelly, J. E., Foreyt, J. O. H. N., Melanson, E. D. W. A. R. D., ... & Volpe, S. L. (2001). American College of Sports Medicine position stand. Appropriate intervention strategies for weight loss and prevention of weight regain for adults. Medicine and science in sports and exercise, 33(12), 2145-2156.
Jeffery, R. W., Epstein, L. H., Wilson, G. T., Drewnowski, A., Stunkard, A. J., & Wing, R. R. (2000). Long-term maintenance of weight loss: current status. Health psychology, 19(1S), 5.
Shai, I., Schwarzfuchs, D., Henkin, Y., Shahar, D. R., Witkow, S., Greenberg, I., ... & Tangi-Rozental, O. (2008). Weight loss with a low-carbohydrate, Mediterranean, or low-fat diet. New England Journal of Medicine, 359(3), 229-241.
Lavie, C. J., Milani, R. V., & Ventura, H. O. (2009). Obesity and cardiovascular disease: risk factor, paradox, and impact of weight loss.Journal of the American College of Cardiology, 53(21), 1925-1932.
Reviewed and Approved by a member of the DoveMed Editorial Board
First uploaded: Oct. 12, 2016
Last updated: Oct. 12, 2016