What Should You Look Out For When You Go Vegan?
Last updated April 1, 2015
Approved by: Krish Tangella MD, MBA, FCAP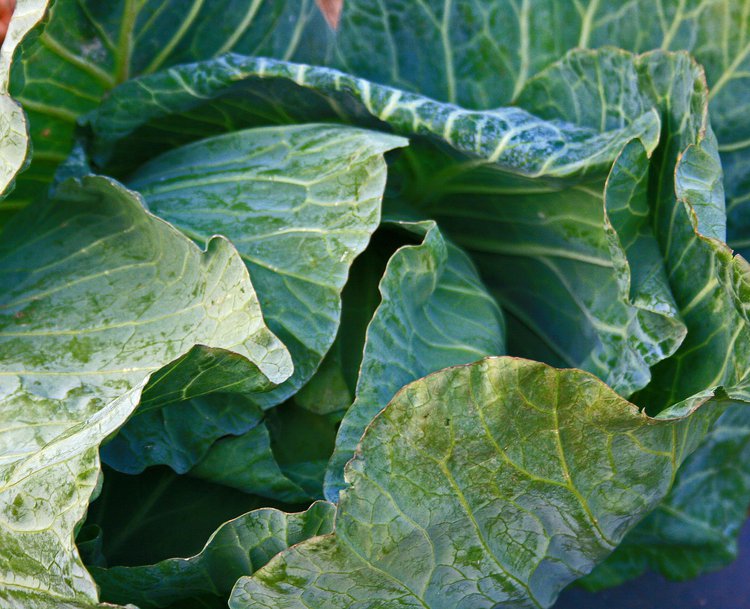 Going vegan can be healthy with proper supplementation!
---
According to the American Dietetic Association, when implemented correctly, the vegan diet is healthy and can even decrease the likelihood of certain diseases. People in all stages of their lives--including infancy, childhood, during pregnancy, and nursing periods--can go vegan. However, those who choose to be vegan should also be aware of the health risks and nutritional deficiencies a vegan diet may bring about.
Many people who go vegan are deficient in vitamin B12 because it is predominantly found in animal meats and dairy products though it can also be found in mushrooms and some soy products. In fact, a study in the Annals of Nutrition and Metabolism suggested that 92% of vegans do not have sufficient amounts of vitamin B12 and should pay attention. Vitamin B12 is a water-soluble vitamin that is involved in the function of every cell in the body, particularly in blood and brain formation and health.
Individuals who eat a vegan diet may be at risk of deficiency in vitamin D. Vitamin D is necessary for bone health. Low levels can result in bone softening, a disease known as rickets in children, and osteomalacia in adults. Typically, people get substantial amounts of vitamin D from sunlight exposure. However, individuals who are not out in the sun may be at risk for a vitamin D deficiency. These people need to consume dietary vitamin D through either fortified foods in soymilk, rice milk, and orange juice or suitable supplements.
Vegans are also low in animal protein and creatine. Though some people may think that avoiding animal protein is the primary purpose of going vegan, animal protein includes all of the essential amino acids in the proper ratios. Researchers from the Geriatric Institute of Sherbrooke University suggested that animal protein intake might be linked to a better muscle mass index in older women. In addition, another study from the University of Helsinki showed that a plant-based diet is linked to a lower muscle mass index. Creatine helps form an energy reservoir in your body cells and is essential for improved cognitive function.
The vegan diet lacks the most active form of omega-3 fatty acid called docosahexaenoic acid (DHA). This form is only found in animal products. On the other hand, the body inefficiently converts the plant form of omega-3 fatty acid, alpha-linolenic acid or ALA, to DHA. Omega-3 fatty acids help promote heart health.
Though the vegan diet is correlated with decreased levels of cholesterol and saturated fat, people with this diet have lower levels of testosterone, according to scientists from the August Krogh Institute.
Going vegan can be healthy with proper supplementation!
Additional Resources:
Aubertin-Leheudre, M., & Adlercreutz, H. (2009). Relationship between animal protein intake and muscle mass index in healthy women. British journal of nutrition, 102(12), 1803-1810.
Benton, D., & Donohoe, R. (2011). The influence of creatine supplementation on the cognitive functioning of vegetarians and omnivores. British Journal of Nutrition, 105(07), 1100-1105.
Dong, A., & Scott, S. C. (1982). Serum vitamin B12 and blood cell values in vegetarians. Annals of Nutrition and Metabolism, 26(4), 209-216.
Elmadfa, M. K. I. S. I. (2008). Very low n–3 long-chain polyunsaturated fatty acid status in Austrian vegetarians and vegans. Ann Nutr Metab, 52, 37-47.
Gerster, H. (1997). Can adults adequately convert alpha-linolenic acid (18: 3n-3) to eicosapentaenoic acid (20: 5n-3) and docosahexaenoic acid (22: 6n-3)?.International journal for vitamin and nutrition research. Internationale Zeitschrift fur Vitamin-und Ernahrungsforschung. Journal international de vitaminologie et de nutrition, 68(3), 159-173.
Hodkinson, H. M., Round, P., Stanton, B. R., & Morgan, C. (1973). Sunlight, vitamin D, and osteomalacia in the elderly. The Lancet, 301(7809), 910-912.
Lord, C., Chaput, J. P., Aubertin-Leheudre, M., Labonté, M., & Dionne, I. J. (2006). Dietary animal protein intake: association with muscle mass index in older women. The journal of nutrition, health & aging, 11(5), 383-387.
Lee, H. Y., Woo, J., Chen, Z. Y., Leung, S. F., & Peng, X. H. (2000). Serum fatty acid, lipid profile and dietary intake of Hong Kong Chinese omnivores and vegetarians. European journal of clinical nutrition, 54(10), 768-773.
Rae, C., Digney, A. L., McEwan, S. R., & Bates, T. C. (2003). Oral creatine monohydrate supplementation improves brain performance: a double–blind, placebo–controlled, cross–over trial. Proceedings of the Royal Society of London B: Biological Sciences, 270(1529), 2147-2150.
Shaw, N. J. (2003). Vitamin D deficiency rickets. Endocrine development, 6, 93-104.
Reviewed and Approved by a member of the DoveMed Editorial Board
First uploaded: April 1, 2015
Last updated: April 1, 2015