What Is The Difference Between Hunger And Food Cravings?
Last updated April 8, 2017
Approved by: Maulik P. Purohit MD, MPH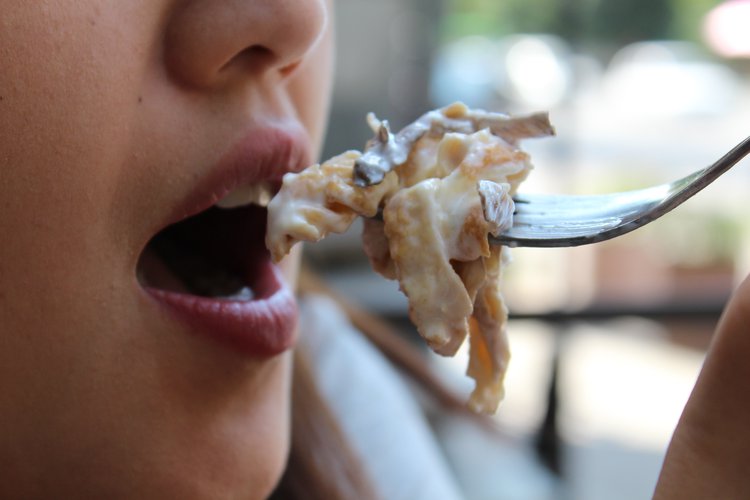 Tracking your food and eating habits is important if you want to lose weight and achieve a healthy body.
---
Tracking your food and eating habits is important if you want to lose weight and achieve a healthy body. How we think about food and respond to our cravings and feelings reflect on our fitness and health. Here's how you can observe the difference between hunger and food cravings for a healthy eating experience:
Identifying the signs of hunger:
Standard dictionaries would define hunger as "a state of weakness or a painful sensation caused by the need for food intake." When you are truly hungry, your brain, as well as your body, will give you extra cues to let you know that you need to eat. Many of us may have completely lost our touch with real hunger pains or signals and confuse cravings with hunger. This compels us to overeat and load up on calories, which destroys the healthy eating balance of our body.
According to a research study conducted by Dr. James P. Ziliak and Dr. Craig G. Gundersen in 2012, when you are hungry, you will get certain signals such as a growling from the stomach, an empty hollow gut feeling, or hunger pains for filling food. Being aware of one's own hunger signals helps give you the confidence to satisfy your hunger. Hunger signals, when coming from your stomach, lets you know that your body is ready for food, whereas the signs from your brain will tell you that you are lacking energy supply and that it is time for you to eat.
Unlike food cravings, hunger pains do not go away with time, but only get worse. Secondly, any kind of food will satisfy your hunger and take the hunger signs away. Hunger pains even have a negative effect on your cognitive features and cause symptoms such as fogginess, lack of concentration, and loss of energy resulting in fatigue and headache.
Identifying the signs of a food craving:
Cravings, unlike hunger pains, can happen within only a couple of hours of your last food intake. Some foods can make you hungry and even make you to overeat, leading to food cravings. A food craving is defined as a feeling of emotional hunger rather than physical hunger. Unlike hunger, only one food can satisfy your hunger pains, and this feeling or emotion intensifies as long as you are focused on it.
Unlike hunger, food cravings go away with time if we choose to focus on other things that can distract us. According to the Food Research and Action Center, sudden dips and spikes in sugar levels of the blood can cause cravings. These cravings seem to increase if your last meal was rich in carbohydrates such as white bread, cake, or pasta.
Hunger and food cravings are two very different things, and only by learning the differences between the two can we be more satisfied by our meals and avoid unhealthy weight gain as well. By getting to know our intuitions regarding eating and true hunger, we can manage our weight and achieve a healthier body.
References:
http://frac.org/reports-and-resources/hunger-and-poverty (accessed on 13/2/2015)
http://www.ifpri.org/book-8018/ourwork/researcharea/global-hunger-index (accessed on 13/2/2015)
http://www.nfesh.org/research (accessed on 13/2/2015)
https://foodlifeline.org/hunger-research-data (accessed on 13/2/2015)
http://www.chemistry.ucla.edu/news/intermittent-fasting-enduring-hunger-pangs (accessed on 13/2/2015)
http://www.spiritualresearchfoundation.org/spiritual-healing-for-extreme-acidity-and-hunger-pangs (accessed on 13/2/2015)
Helpful Peer-Reviewed Medical Articles:
Nijs, I. M., Muris, P., Euser, A. S., & Franken, I. H. (2010). Differences in attention to food and food intake between overweight/obese and normal-weight females under conditions of hunger and satiety. Appetite, 54(2), 243-254.
Lafay, L., Thomas, F., Mennen, L., Charles, M. A., Eschwege, E., & Borys, J. M. (2001). Gender differences in the relation between food cravings and mood in an adult community: Results from the Fleurbaix Laventie Ville Sante study. International Journal of Eating Disorders, 29(2), 195-204.
Pelchat, M. L., & Schaefer, S. (2000). Dietary monotony and food cravings in young and elderly adults. Physiology & behavior, 68(3), 353-359.
Gilhooly, C. H., Das, S. K., Golden, J. K., McCrory, M. A., Dallal, G. E., Saltzman, E., ... & Roberts, S. B. (2007). Food cravings and energy regulation: the characteristics of craved foods and their relationship with eating behaviors and weight change during 6 months of dietary energy restriction. International Journal of Obesity, 31(12), 1849-1858.
Reviewed and Approved by a member of the DoveMed Editorial Board
First uploaded: April 8, 2017
Last updated: April 8, 2017