What Are The Health Benefits Of Taking Naps?
Last updated Oct. 27, 2016
Approved by: Maulik P. Purohit MD, MPH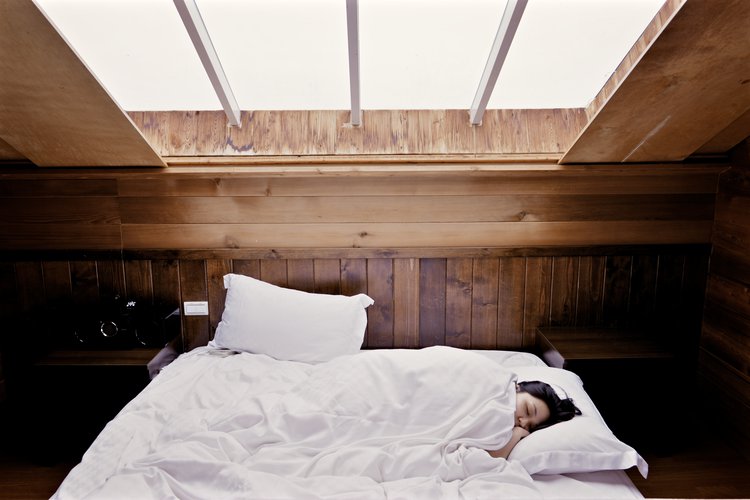 There are various factors that can influence the impact a nap has on alertness, maintenance of sleep-wake cycles, and performance. When an individual naps while following several important guidelines, they can be very beneficial for one's health.
---
There seems to be lasting debate on whether naps taken during the day are advantageous for your health or not. There are various factors that can influence the impact a nap has on alertness, maintenance of sleep-wake cycles, and performance. When an individual naps while following several important guidelines, they can be very beneficial for one's health.
The National Sleep Foundation has laid out several napping tips and recommends taking a short nap during the day, around 20 to 30 minutes, to provide short-term attentiveness. A nap of this duration provides enhanced alertness and performance, without 'feeling sleepy' or intruding on normal nighttime sleep patterns. Your nap environment should be conducive to productive sleep, with limited noise, comfortable temperature, and little to no light.
However, taking a short nap too late in the day can greatly affect your nighttime sleep schedule, making it difficult to fall asleep at night. If naps are attempted too early in the day, your body may not be ready for more sleep, making it difficult to fall asleep. Likewise, taking too long of a nap will amplify sleeping problems during the night. It is important to limit your nap and allow for proper wakefulness between your nap and subsequent activities.
There are several evident health benefits of napping that have been observed from taking short naps. The National Sleep Foundation provides that naps have the ability to restore alertness in the brain, enhance performance, and minimize mistakes. In 1994, a study at NASA involved tired military pilots and astronauts who took 40-minute naps. The results were profound, as performance was enhanced by 34% and alertness increased by 100%. The alertness was found to be the most profound directly following the nap that could extend to a few hours later in the day.
A study published in the journal Sleep in 2001 observed the benefits of naps of varying lengths. The results indicated that 10-minute naps produced the most significant benefit of reduced tiredness and enhanced performance. Naps consisting of 30 minutes or longer were likely to result in sleep inertia, or a period of grogginess following sleep.
Not only does napping provide physical benefits, but it can also be advantageous for your psychological health. Napping provides a pleasant escape from reality, allowing for proper relaxation of the mind.
Naps can also play a significant role in the reduction of drowsy driving. The National Sleep Foundation suggests taking short naps before driving to significantly reduce the risk of being involved in a 'drowsy driving' accident. Additionally, sleep experts recommend pulling over your vehicle at the first sign of drowsiness, to take a 20-minute nap, and consume a caffeinated beverage.
While napping has been proven to be beneficial, several stigmas exist that seem to frame napping as a negative activity. Napping has been associated with laziness, lack of ambition, and meant specifically for young children, the sick, and the elderly. In reality, napping promotes increased performance and productivity and should be taken advantage of by all age groups. These negative stigmas demonstrate that further education and awareness on napping is necessary.
It is important to talk to your healthcare provider about your individual sleep and nap needs. They would be able to help you decide whether a regular napping pattern is advantageous and beneficial for you. So the question remains - with the increased benefit of alertness and performance, why wouldn't you take that extra 20 minutes out of the day to take a nap?
References:
Napping. [Internet]. National Sleep Foundation [cited 2014 Nov 16]. Available from: http://sleepfoundation.org/sleep-topics/napping
Tietzel AJ, Lack LC. The Short-term Benefits of Brief and Long Naps Following Nocturnal Sleep Restriction. Sleep: Journal of Sleep Research & Sleep  Medicine.  2001;24(3):293-300. 
Rosekind MR, Graeber RC, Dinges DF, Connell LJ, Rountree MS, Spinweber CL, Gillen KA. Crew Factors in Flight Operations IX: Effects of Planned Cockpit Rest on Crew Performance and Alertness in Long-Haul Operations. Nasa Technical Memorandum. 1994. 
Helpful Peer-Reviewed Medical Articles:
Smith, S. S., Kilby, S., Jorgensen, G., & Douglas, J. A. (2007). Napping and nightshift work: effects of a short nap on psychomotor vigilance and subjective sleepiness in health workers. Sleep and Biological Rhythms, 5(2), 117-125.
Takahashi, M. (2003). The role of prescribed napping in sleep medicine.Sleep medicine reviews, 7(3), 227-235.
Foley, D. J., Vitiello, M. V., Bliwise, D. L., Ancoli-Israel, S., Monjan, A. A., & Walsh, J. K. (2007). Frequent napping is associated with excessive daytime sleepiness, depression, pain, and nocturia in older adults: findings from the National Sleep Foundation '2003 Sleep in America'Poll. The American journal of geriatric psychiatry, 15(4), 344-350.
Xu, Q., Song, Y., Hollenbeck, A., Blair, A., Schatzkin, A., & Chen, H. (2010). Day napping and short night sleeping are associated with higher risk of diabetes in older adults. Diabetes care, 33(1), 78-83.
KbH, L., Jiang, C. Q., Thomas, G. N., Arora, T., Zhang, W. S., Taheri, S., ... & Cheng, K. K. (2010). Napping is associated with increased risk of type 2 diabetes: the Guangzhou Biobank Cohort Study. Sleep, 33(3), 402-407.
Vitiello, M. V. (2008). We have much more to learn about the relationships between napping and health in older adults. Journal of the American Geriatrics Society, 56(9), 1753-1755.
Thorpe, K., Staton, S., Sawyer, E., Pattinson, C., Haden, C., & Smith, S. (2015). Napping, development and health from 0 to 5 years: a systematic review. Archives of disease in childhood, 100(7), 615-622.
Fallis, W. M., McMillan, D. E., & Edwards, M. P. (2011). Napping during night shift: practices, preferences, and perceptions of critical care and emergency department nurses. Critical Care Nurse, 31(2), e1-e11.
Gao, J., Huang, X., Park, Y., Hollenbeck, A., Blair, A., Schatzkin, A., & Chen, H. (2011). Daytime napping, nighttime sleeping, and Parkinson disease. American journal of epidemiology, 173(9), 1032-1038.
Reviewed and Approved by a member of the DoveMed Editorial Board
First uploaded: Oct. 27, 2016
Last updated: Oct. 27, 2016