What Are The Health Benefits Of High Intensity Exercise?
Last updated Sept. 23, 2016
Approved by: Maulik P. Purohit MD, MPH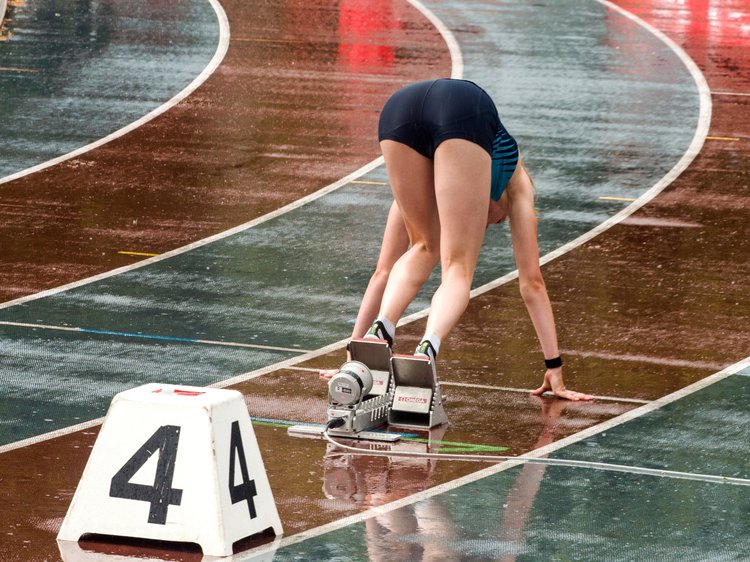 High intensity exercises many are adaptable to all ages, sizes and preexisting conditions. They have also been shown to have a positive impact on insulin sensitivity, weight loss and body fat, and energy levels.
---
High intensity exercise may seem daunting to those who would characterize themselves as less "physically inclined." Despite the fact that these intense workouts take significantly less time to complete, the amount of power necessary to sustain these workouts is more than the average aerobic workout. However, many are not aware that these workouts are highly adaptable to all ages, sizes and preexisting conditions, as they can be catered to each specific individual's level and capability. High intensity training has been shown to have a positive impact on insulin sensitivity, weight loss and body fat, and energy levels.
This type of vigorous exercise is characterized by intense aerobic activity and results in rapid breathing and a significant increase in heart rate. Examples of high intensity workouts include high intensity interval training (hiit), sprinting, cross-fit, indoor cycling, and lap swimming.
The American College of Sports Medicine and the American Heart Association published their updated recommendations for physical activity in 2007, stating that individuals should aim for high intensity aerobic activity for a minimum of 20 min, 3 days a week. High intensity exercise should also be combined with moderate-intensity workouts for a minimum of 30 minutes, 5 days a week.
Dr. Mosley, author of Fast Exercise: The Simple Secret of High-Intensity Training, presents research suggesting that as little as 3 minutes of high intensity exercise per week can generate substantial health benefits. By exercising at high intensity for just 12 minutes per week for a month, Dr. Mosley was able to improve his insulin sensitivity by 24 percent. The hormone insulin is secreted in the body in response to an increase in glucose levels in blood. An individual who said to be insulin sensitive demands smaller amounts of insulin to lower glucose levels, decreasing the probability of developing type II diabetes.
A study conducted at the Karolinska University Hospital in Sweden in 2012 indicated that when inactive but healthy individuals exercise intensely, an immediate change in their DNA occurs.   Although, the underlying genetic code in the muscles remain constant, high intensity exercise, even if it is brief, triggers structural and chemical changes in the DNA molecules in the muscles. These changes in one's genes are primarily involved in fat metabolism in the muscle. The study has shown that upon exercise, your body responds immediately by increasing the production of fat burning proteins.
There has also been additional research published indicating high intensity exercise's correlation with body fatness. In 2001, Laval University in Quebec, Canada found that high intensity exercise favors less body fat accumulation, which could be related to an increase in energy metabolism after exercise. In addition to lowering body fat, high intensity exercises are also known to increase energy levels, improve muscle tone, and increase athletic speed and performance. 
Although, regular high intensity exercise is vital for improving your physical health in a shorter amount of time, it is also equally important that they be undertaken in moderation. Too frequent high intensity exercise without proper rest can cause muscles to be overworked and increase the likelihood of injury. Before starting a high intensity workout routine, talk to your physician about whether these workouts are suitable for you. When done right, you will not only feel the health benefits, but observe it physically as well.
References:
Haskell WL, Lee IM, Pate RR, Powell KE, Blair SN, Franklin BA, Macera CA, Heath GW, Thompson PD, Bauman A. Physical activity and public health: updated recommendation for adults from the American College of Sports Medicine and the American Heart Association. Med Sci Sports Exerc. 2007;39(8):1423-34. 
Barres R, Yan J, Egan B, Treebak JT, Rasmussen M, Fritz T, Caidahl K, Krook A, O'Gorman DJ, Zierath JR. Acute exercise remodels promoter methylation in human skeletal muscle. Cell Metabolism. 2012;15(3):405-411.
Yoshioka M, Doucet E, St-Pierre S, Almeras N, Richard D, Labrie A, Despres JP, Bouchard C, Tremblay A. Impact of high-intentisty exercise on energy expenditure, lipid oxidation and body fatness. International Journal of Obesity. 2001;25(3):332-339.
The Truth About Exercise-The Case for High Intensity Workouts [Internet]. 2014 Jul 12 [cited 2014 Nov 6]. Available from: http://articles.mercola.com/sites/articles/archive/2014/07/12/high-intensity-workouts.aspx
Helpful Peer-Reviewed Medical Articles:
Wisløff, U., Ellingsen, Ø., & Kemi, O. J. (2009). High-intensity interval training to maximize cardiac benefits of exercise training?. Exercise and sport sciences reviews, 37(3), 139-146.
Rognmo, Ø., Hetland, E., Helgerud, J., Hoff, J., & Slørdahl, S. A. (2004). High intensity aerobic interval exercise is superior to moderate intensity exercise for increasing aerobic capacity in patients with coronary artery disease. European Journal of Cardiovascular Prevention & Rehabilitation,11(3), 216-222.
Swain, D. P., & Franklin, B. A. (2006). Comparison of cardioprotective benefits of vigorous versus moderate intensity aerobic exercise. The American journal of cardiology, 97(1), 141-147.
Gibala, M. J., & McGee, S. L. (2008). Metabolic adaptations to short-term high-intensity interval training: a little pain for a lot of gain?. Exercise and sport sciences reviews, 36(2), 58-63.
Ciolac, E. G. (2012). High-intensity interval training and hypertension: maximizing the benefits of exercise. Am J Cardiovasc Dis, 2(2), 102-10.
Reviewed and Approved by a member of the DoveMed Editorial Board
First uploaded: Sept. 23, 2016
Last updated: Sept. 23, 2016