What Are The Dangers Of Driving While Drowsy?
Last updated Oct. 13, 2016
Approved by: Krish Tangella MD, MBA, FCAP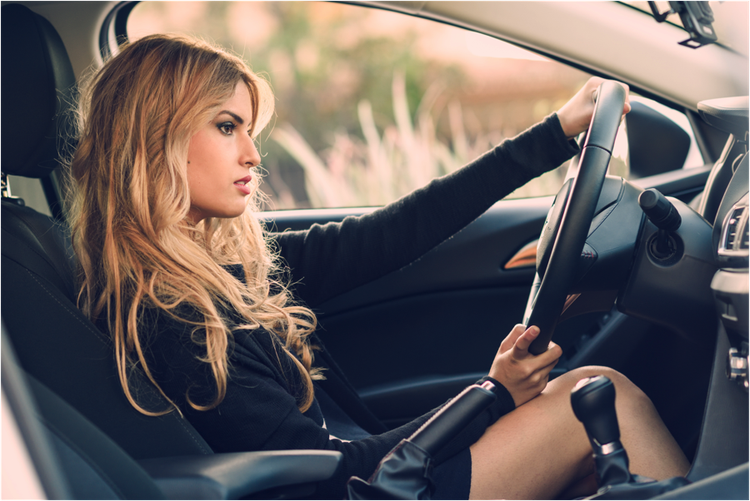 According to the National Sleep Foundation, drowsy driving is comparable to driving under the influence of alcohol.
---
It is possible that all drivers have experienced drowsiness while operating a vehicle. Regardless of how careful and alert you attempt to be, drowsy driving is an extremely risky and dangerous activity. It is essential for all drivers to be properly informed of the hazards that can ensue from operating a vehicle at minimal alertness.
A 2005 poll by the National Sleep Foundation estimated that 60% of adult drivers, i.e. about 168 million people, have operated a vehicle while feeling drowsy in the past year, while 37% of people have actually fallen asleep while driving. It is also estimated that about 4% of the drivers have been involved in accidents, due to dozing off or being too tired. Although this seems like a small number, this estimate equates to about 11 million people. 
According to the National Sleep Foundation, drowsy driving is easily comparable to driving under the influence of alcohol. Like alcohol, drowsiness can result in: 
Slowed reaction times and vision
Decreased awareness, motivation, and performance
Impaired decision-making and short-term memory
Heightened risk of crashing
Increased moodiness and aggressive behaviors
The American Medical Association conducted a study in 1998 concluding that drowsiness augmented the effects of alcohol, which can lead to unexpected drunk driving incidents.  
The National Highway Traffic Safety Administration has projected that 1,550 deaths, 71,000 injuries, and $12 billion in monetary losses have resulted each year from driving while tired. However, it is difficult to attribute these crashes to drowsiness. There is no test to determine fatigued driving, like there are breathalyzers for intoxication. Little to no police training exists for evaluating tiredness as a factor for accidents. Self-reporting these incidents has been generally shown to be unreliable. 
Several unfortunate outcomes can result from drowsy driving. There have been many reported cases of drowsy driving incidents that followed with jail sentences for the driver of the vehicle. Settlements involving millions of dollars have been used to compensate families of crash victims from lawsuits that were filed against the drivers. Several states are now deliberating on legislation that would permit police to charge drowsy drivers with criminal negligence, if the accident causes injury or death.
The AAA Foundation for Traffic Safety conducted a study at the Stanford Sleep Clinic in 1993 demonstrating that individuals are not good judges of how drowsy they actually are and their likelihood of falling asleep behind the wheel. They found that a person's inability to judge sleep onset, and hence their vulnerability to drowsy driving related crashes, could be attributable to a deficit of important warning signs in certain people and an inability to recognize the warning signs in others. This demonstrates the need for further education for current and new drivers. 
Knowing the causes of drowsiness can help one prevent it from occurring. Tiredness can result from an underlying sleep problem such as sleep loss due to restriction or not enough sleep (sleep deprivation), fragmented sleep, circadian factors associated with work schedules or driving patterns, undiagnosed sleep disorders, use of sedatives, or consumption of alcohol while tired. Being aware of any abnormal sleep behavior and proper treatment can lessen the chance of drowsy driving and fatal crashes. 
It is essential for drivers to follow these simple steps to prevent falling asleep at the wheel and lessen the risk for fatal accidents: 
Each adult needs to maintain an adequate sleep schedule, between 7 to 9 hours. This will allow your brain to remain alert throughout the day.
During long-distance driving, scheduled breaks should be used at least every 2 hours.
Travel companions are helpful, as talking and sharing the driving distance help drivers to remain attentive.
Alcohol and sedative medications should always be avoided while driving. 
By knowing the signs of drowsy driving and taking measures to prevent it from occurring, it is possible to avoid any fatalities and injuries. It is your responsibility as a driver to be an attentive and responsible driver and to avoid getting behind the wheel when you are feeling sleepy. Talk to your doctor if you are experiencing any sleep complications that may have an impact on your driving ability.
References:
Drowsy Driving [Internet]. National Sleep Foundation [2014; cited 2014 Dec 20]. Available from: http://drowsydriving.org/about/countermeasures/
Lyznicki JM, Doege TC, Davis RM, Williams MA. Sleepiness, Driving, and Motor Vehicle Crashes. Council on Scientific Affairs, Americna Medical Assoication. JAMA. 1998;279(23):1908-13.
Itoi A, Cilveti R, Dantz B, Hyde P, Gupta A, Dement WC. Can Drivers Avoid Falling Asleep At The Wheel? Relationship Between Awareness of Sleepiness and Ability to Predict Sleep Onset. AAA Foundation for Traffic Safety. 1993:1-19.
Stutts JC, Wilkins JW, Vaughn BV. Why Do People Have Drowsy Driving Crashes? Input From Drivers Who Just Did. University of North Carolina School of Medicine: University of North Carolina Highway Research Center; Nov-1999. 81 p.
Helpful Peer-Reviewed Medical Articles:
Centers for Disease Control and Prevention (CDC. (2013). Drowsy driving-19 states and the District of Columbia, 2009-2010. MMWR. Morbidity and mortality weekly report, 61(51-52), 1033.
Vanlaar, W., Simpson, H., Mayhew, D., & Robertson, R. (2008). Fatigued and drowsy driving: A survey of attitudes, opinions and behaviors. Journal of Safety Research, 39(3), 303-309.
Hayami, T., Matsunaga, K., Shidoji, K., & Matsuki, Y. (2002). Detecting drowsiness while driving by measuring eye movement-a pilot study. InIntelligent Transportation Systems, 2002. Proceedings. The IEEE 5th International Conference on (pp. 156-161). IEEE.
MacLean, A. W., Davies, D. R., & Thiele, K. (2003). The hazards and prevention of driving while sleepy. Sleep medicine reviews, 7(6), 507-521.
Grace, R., & Steward, S. (2001, August). Drowsy driver monitor and warning system. In International driving symposium on human factors in driver assessment, training and vehicle design (Vol. 8, pp. 201-208).
Scott, L. D., Hwang, W., Rogers, A. E., Nysse, T., Dean, G. E., & Dinges, D. F. (2007). The relationship between nurse work schedules, sleep duration, and drowsy driving. SLEEP-NEW YORK THEN WESTCHESTER-, 30(12), 1801.
Reviewed and Approved by a member of the DoveMed Editorial Board
First uploaded: Oct. 13, 2016
Last updated: Oct. 13, 2016