What Are The Benefits Of Interval Training?
Last updated Sept. 10, 2016
Approved by: Krish Tangella MD, MBA, FCAP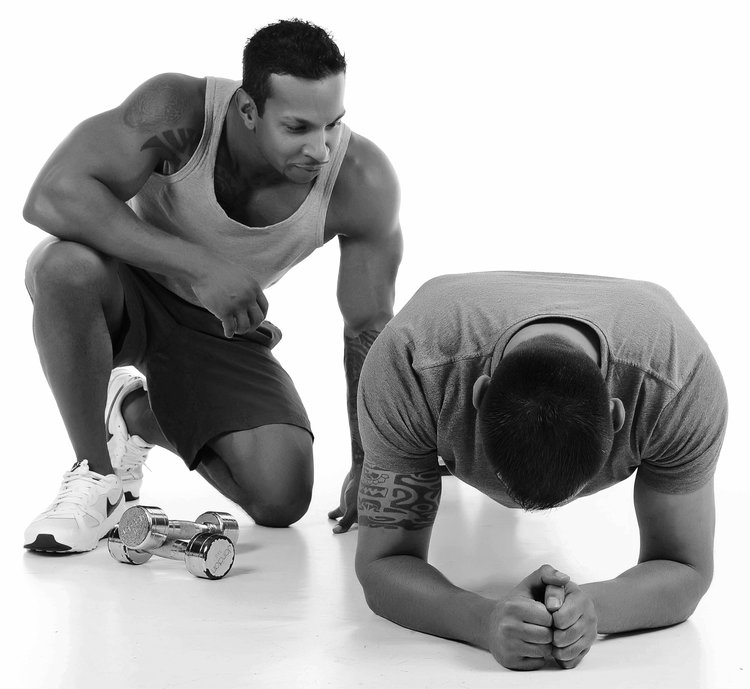 Interval training ground-breaking and new fitness routine that can not only improve your physical appearance, but also your cardiovascular and metabolic health.
---
Interval training has gained recent fame as a ground-breaking and new fitness routine. But you might question, how is this type of training different from any other aerobic exercise or workout? Research has demonstrated the various health benefits of interval training in not only improving your physical appearance, but also your cardiovascular and metabolic health.
This novel, powerful exercise routine is commonly called HIIT, or high intensity interval training. It is characterized by repetitive sessions of vigorous effort, followed by various recovery times. HIIT's high-power periods can last anywhere between 5 seconds to 8 minutes, and typically are 80% to 90% of an individual's maximum heart rate. The maximum heart rate is defined as the number of beats per minute your heart can handle, without overexerting itself. The recovery sessions can last as long as the intense session lasts, and are typically done at 40-50% of an individual's maximum heart rate. These sessions of high intensity followed by recovery can last anywhere between 20 and 60 minutes.
Numerous health benefits have been observed from continual interval training. Improvement has been shown in aerobic and anaerobic fitness, heart health, blood pressure, insulin sensitivity, body weight, abdominal fat, and cholesterol levels. The advantage of this workout versus regular aerobic training, like jogging, is that you can receive all of the same health benefits, but while exercising for a shorter period of time.
Part of what makes HIIT so widespread is its adaptability to individuals of all fitness abilities and conditions. High intensity interval training can be adjusted to several types of exercise, such as walking, running, swimming, biking, elliptical training, and group classes. The American College of Sports Medicine recommends incorporating HIIT workouts into your exercise routine once a week, initially as a start. As you become comfortable with the intensity, you can increase it to twice a week.
The benefits you can receive from HIIT are similar to endurance workouts, but take a shorter amount of time. Typically, these workouts burn more calories than normal workouts. The two hour period of time after you complete HIIT, however, still burns calories, adding anywhere from 6 to 15% in more calories burned. This is due to a stage called EPOC, or excess post-exercise oxygen consumption, where your body attempts to restore itself to normal levels, using more energy in the process.
The University of Notre Dame School of Medicine published an article in 2012 outlining the clinical benefits that high intensity interval training can have on your body. They found that HIIT training was associated with improved cardiovascular and metabolic health. It was also appropriate for implementation into "healthy" and "at risk" populations. However, the researchers feel that since HIIT is a complicated concept for those who are unacquainted with exercise, these individuals should seek suitable instructions and proper assessment before completing such high intensity workouts. 
The relationship between high intensity interval training and weight control has been a recent topic of research, as scientists are having difficulty assessing a possible correlation. Scientists at the University of Alabama in 1998 concluded that exercise intensity is indeed inversely related to rates of obesity and negatively related to weight gain. They also found that in a study of male participants, the ones that participated in high intensity exercise lost more fat than those who completed low intensity workouts. Thus, HIIT exercises are becoming more accepted and admired as a fitness method. Incorporating this exciting training method into your exercise program will help you enhance your cardiovascular fitness and overall health.
References:
Hunter GR, Weinsier RL, Bamman MM, Larson DE. A role for high intensity exercise on energy balance and weight control. International Journal of Obesity. 1998;22:489-493.
Shiraev T, Barclay G. Evidence based exercise - clinical benefits of high intensity interval training. Australian Family Physician. 2012;41(12):960-962. 
Kravitz L. High Intensity Interval Training [brochure]. American College of Sports Medicine; 2014. 
Helpful Peer-Reviewed Medical Articles:
Lavie, C. J., Arena, R., & Earnest, C. P. (2013). High-intensity interval training in patients with cardiovascular diseases and heart transplantation. J Heart Lung Transplant, 32(11), 1056-8.
Gaesser, G. A., & Angadi, S. S. (2011). High-intensity interval training for health and fitness: can less be more?. Journal of Applied Physiology, 111(6), 1540-1541.
Schoenfeld, B., & Dawes, J. (2009). High-intensity interval training: Applications for general fitness training. Strength & Conditioning Journal,31(6), 44-46.
Fairman, C. (2016). Get Leaner And Healthier Faster With HIIT!. Viitattu, 28, 2016.
Roy, B. A. (2013). High-Intensity Interval Training: Efficient, Effective, and a Fun Way to Exercise: Brought to you by the American College of Sports Medicine www. acsm. org. ACSM's Health & Fitness Journal, 17(3), 3.
Reviewed and Approved by a member of the DoveMed Editorial Board
First uploaded: Sept. 10, 2016
Last updated: Sept. 10, 2016