Is Too Much Salt Bad For You?
Last updated Dec. 15, 2016
Approved by: Krish Tangella MD, MBA, FCAP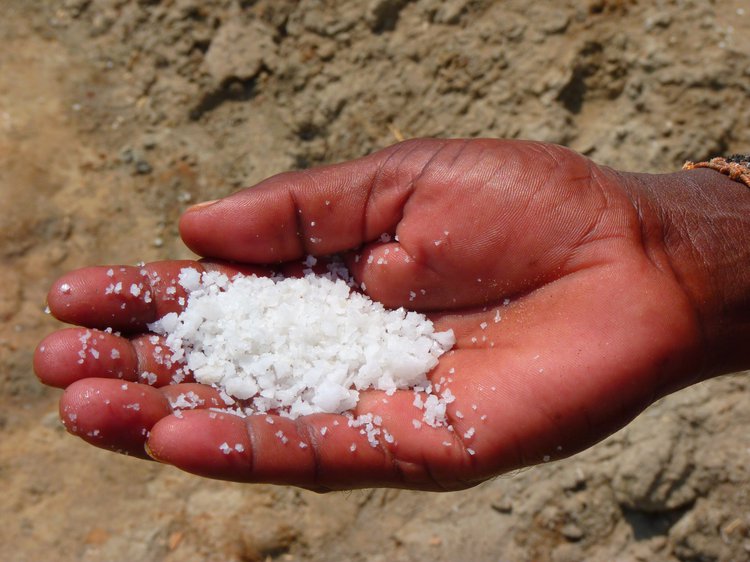 Salt, or table salt, is an essential electrolyte that helps in maintaining proper levels of body fluids. However, salt has to be consumed within the prescribed range to help you stay healthy.
---
Salt, or table salt, is an essential electrolyte that helps in maintaining proper levels of body fluids. In order to ensure proper circulation of the blood, a little amount of salt is required by the body each day. We get most of our body's requirement of salt from the foods and beverages that we consume. The sodium and chloride ion present in salt can help control and regulate many important body functions.
However, salt has to be consumed within the prescribed range to help you stay healthy, and an excess of salt in the body is not a good thing. Based on world standards, your body requires about 4-6 grams of salt per day. For those with chronic health disorders, like heart failure, diabetes, kidney disease, or hypertension, the daily recommended sodium intake is reduced to just 3.75 grams per day.
What happens when you consume too much salt?
For the proper functioning of the brain, heart, and muscles, just 500 mg of sodium is all that is required, informs Lalita Kaul, Nutrition Professor at Howard University Medical School in Washington DC. Researchers report that around 1.6 million people die of cardiovascular disease and most of this number is attributed to a consumption of more than 2,000 mg of sodium per day. This includes the data reports from 187 countries that were analyzed and submitted. High-risk categories include people over 50 years of age, diabetic patients, African-Americans, and those with high blood pressure.
Reducing your intake of salt can help control a number of health conditions like heart attack, hypertension, and kidney disorder. People suffering from rheumatoid arthritis (RA) are among the most affected by high salt intake. This condition is caused by inflammation of the coronary arteries and can result in hypertension. Corticosteroids are used for RA treatment, and this has the capacity to retain more sodium. If the body is able to flush out the sodium through urine, there is no adverse effect; but for those poor responders, the cells absorb water causing pressure on the blood vessels, resulting in high blood pressure and even a heart attack.
High sodium intake can lead to stomach cancer, according to the World Cancer Research Fund and the American Institute for Cancer Research. A high-sodium diet can also lead to bone thinning, otherwise known as osteoporosis. In addition, increased or decreased blood chloride levels from salt can be indicative of many metabolic disorders, kidney disease, certain respiratory conditions, and even congestive heart failure, which may be life-threatening.
Foods to avoid:
It is best to stay away from foods that have a high salt content such as fast food and food from restaurants. Most processed food contains high levels of salt to preserve it from spoiling. Abstain from pickles, sauerkraut, anchovies, soy sauce, Worcestershire sauce, cheese, fast food, salad dressing mixes, and chips. Readymade spice blends should also be avoided. Completely avoid eating foods that contain monosodium glutamate (MSG).
Use of oil or vinegar on salads is highly recommended, along with fresh herbs. While eating out, opt for baked or steamed food, rather than fried food. Sometimes, drinking water may also contain salt, and hence it is better to switch to bottled water. Moreover, antacids and laxatives have salt in them; it is best to consult your physician before taking these over-the-counter medications. 
The best way to stay healthy is to stick to the recommended daily sodium intake and avoid too much sodium in your everyday diet. Always cook food with less salt. Eating out can be tempting, but do consider your health and plan to make it occasional.
References:
American Heart Association Nutrition Committee; Lichtenstein AH, Appel LJ, Brands M, Carnethon M, Daniels S, et al. Diet and lifestyle recommendations revision 2006: a scientific statement from the American Heart Association Nutrition Committee. Circulation. 2006 Jul 4;114(1):82-96. 
Heimburger DC. Nutrition's interface with health and disease. In: Goldman L, SchaferAI, eds. Cecil Medicine. 24th ed. Philadelphia, Pa: Saunders Elsevier; 2011:chap 220.
Mozaffarian D. Nutrition and cardiovascular disease. In: Bonow RO, Mann DL, Zipes DP, LibbyP, eds. Braunwald's Heart Disease: A Textbook of Cardiovascular Medicine. 9th ed. Philadelphia, Pa: Saunders; 2011:chap 48.  
World Cancer Research Fund, American Institute for Cancer Research. Food, Nutrition, Physical Activity, and the Prevention of Cancer:  A Global Perspective. London; 2007.
He FJ, MacGregor GA. A comprehensive review on salt and health and current experience of worldwide salt reduction programmes. J Hum Hypertens. 2009;23:363-84.
Devine A, Criddle RA, Dick IM, Kerr DA, Prince RL. A longitudinal study of the effect of sodium and calcium intakes on regional bone density in postmenopausal women. Am J Clin Nutr. 1995;62:740-5.
http://www.nlm.nih.gov/medlineplus/ency/patientinstructions/000109.htm (accessed on 10/2/2015)
http://www.hsph.harvard.edu/nutritionsource/salt-and-sodium/sodium-health-risks-and-disease/ (accessed on 10/2/2015)
http://www.arthritistoday.org/what-you-can-do/eating-well/benefits-of-eating-well/excess-salt-consumption.php (accessed on 10/2/2015)
Helpful Peer-Reviewed Medical Articles:
Park, H. R., Jeong, G. O., Lee, S. L., Kim, J. Y., Kang, S. A., Park, K. Y., & Ryou, H. J. (2009). Workers intake too much salt from dishes of eating out and food service cafeterias; direct chemical analysis of sodium content. Nutrition research and practice, 3(4), 328-333.
Hooper, L., Bartlett, C., Smith, G. D., & Ebrahim, S. (2002). Systematic review of long term effects of advice to reduce dietary salt in adults. Bmj, 325(7365), 628.
Jones, P., Comfort, D., & Hillier, D. (2006). Healthy eating and the UK's major food retailers: a case study in corporate social responsibility. British Food Journal, 108(10), 838-848.
Bibbins-Domingo, K., Chertow, G. M., Coxson, P. G., Moran, A., Lightwood, J. M., Pletcher, M. J., & Goldman, L. (2010). Projected effect of dietary salt reductions on future cardiovascular disease. New England Journal of Medicine, 362(7), 590-599.
Dahl, L. K. (2005). Possible role of salt intake in the development of essential hypertension. International journal of epidemiology, 34(5), 967-972.
Reviewed and Approved by a member of the DoveMed Editorial Board
First uploaded: Dec. 15, 2016
Last updated: Dec. 15, 2016