Is There Such A Thing As Exercising Too Much?
Last updated Oct. 19, 2016
Approved by: Maulik P. Purohit MD, MPH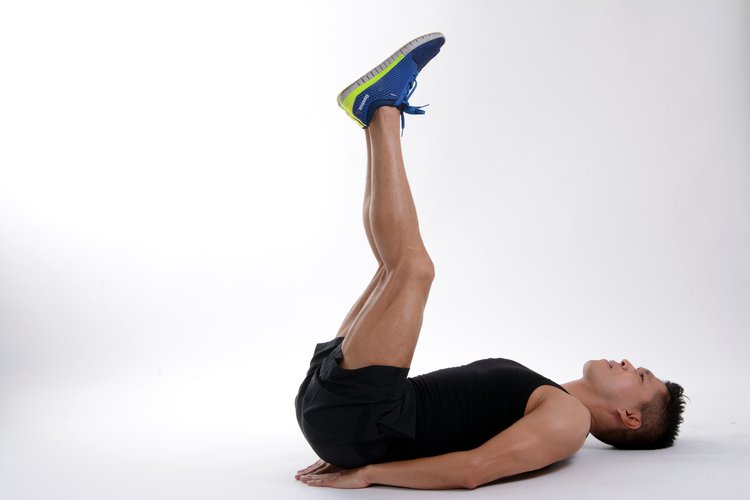 Studies have shown that exercise can lead to many potential benefits. Individuals who need to improve their weight or mood should consider aerobic and anaerobic exercise. However, working out too often and being a gym addict can make you less fit.
---
For years, profound studies have established that exercise can lead to many potential benefits. Individuals who need to improve their weight or mood should consider aerobic and anaerobic exercise. Studies have shown that regular exercise can help you control weight, fight medical conditions and diseases, improve mood, boost energy, promote better sleep, boost sex drive, and make you smarter. But when does exercising become too much such that it becomes detrimental to your health and life? Is this possible?
Hitting the gym too often and being a gym addict can make you less fit. Our muscles are not designed to train until exhaustion every day. Exercise creates microscopic tears in muscle fibers, which build up stronger when given the chance to recover. Without recovery, the muscle tears will stay. Here are some signs to let you know if you are engaging in too much exercise: 
Your exercise routine makes you feel exhausted rather than energized
You catch colds easily, or it takes forever to recover from a cold
You feel depressed
You are unable to sleep or you cannot stay asleep
You feel that you have ''heavy'' legs
You are easily agitated
You are regularly sore for several days in a row
Generally, it is not recommended to do high-intensity exercises more than three times per week. With high-intensity exercises that strain the muscle fibers, your body needs at least 48 hours to rest in order for the fibers to recuperate. Two studies were published in the journal Heart that explained how doing too much high-intensity exercise can lead to increased risks of heart attack and irregular heart rhythm later in one's life.
In the first study, researchers in Germany evaluated the frequency and rate of physical activity of more than 1,000 individuals with stable coronary artery heart disease for 10 years. The results revealed that even though the individuals who were the least active were twice as likely to have a heart attack or stroke and four times more likely of dying from any cause, the study results showed that individuals who did the most exhausting exercise, more than four times per week, were also twice as likely to die from a heart attack or stroke.
The second study was conducted in Sweden with more than 44,000 men between the ages of 45 and 79 years. They were questioned about their physical tendencies during various past periods of their lives. The research concluded that men who exercised vigorously for more than five hours a week were 19% more likely to develop an irregular heartbeat by 60 years of age, compared to those who exercised less than one hour a week.
Thus, both studies seem to advise that the intensity and duration of exercising are important factors in the associations found. Thus, do not feel guilty about taking days 'off' from your exercising schedule and avoiding excessive exercise regimens. Rest days are not lazy days. Go for an easy hike or bike ride the day after a strenuous workout, as long as the physical activity you undertake is very light and not stressful to your muscles.
Additional Resources:
Armstrong, S., & Oomen-Early, J. (2009). Social connectedness, self-esteem, and depression symptomatology among collegiate athletes versus nonathletes.Journal of American College Health, 57(5), 521-526.
Drca, N., Wolk, A., Jensen-Urstad, M., & Larsson, S. C. (2014). Atrial fibrillation is associated with different levels of physical activity levels at different ages in men. Heart, heartjnl-2013.
Guasch, E., & Mont, L. (2014). Exercise and the heart: unmasking Mr Hyde.Heart, heartjnl-2014.
Hamilton, L. D., Fogle, E. A., & Meston, C. M. (2008). The Roles of Testosterone and Alpha‐Amylase in Exercise‐Induced Sexual Arousal in Women. The journal of sexual medicine, 5(4), 845-853.
Hannan, J. L., Maio, M. T., Komolova, M., & Adams, M. A. (2009). Beneficial impact of exercise and obesity interventions on erectile function and its risk factors. The journal of sexual medicine, 6(S3), 254-261.
Mons, U., Hahmann, H., & Brenner, H. (2014). A reverse J-shaped association of leisure time physical activity with prognosis in patients with stable coronary heart disease: evidence from a large cohort with repeated measurements.Heart, heartjnl-2013.
Physical Activity and Health. (2011, February 16). Retrieved December 2, 2014, from http://www.cdc.gov/physicalactivity/everyone/health/index.html
Physical Activity Guidelines for Americans. (n.d.). Retrieved December 2, 2014, from http://www.health.gov/paguidelines/guidelines/default.aspx
Helpful Peer-Reviewed Medical Articles:
Fairburn, C. G., & Harrison, P. J. (2003). Eating disorders. The Lancet,361(9355), 407-416.
Gibbs, C. (2003). Effective teaching: Exercising self-efficacy and thought control of action.
Thompson, P. D., Arena, R., Riebe, D., & Pescatello, L. S. (2013). ACSM's new preparticipation health screening recommendations from ACSM's guidelines for exercise testing and prescription. Current sports medicine reports, 12(4), 215-217.
Thompson, P. D., Franklin, B. A., Balady, G. J., Blair, S. N., Corrado, D., Estes, N. M., ... & Maron, B. J. (2007). Exercise and acute cardiovascular events placing the risks into perspective: a scientific statement from the American Heart Association Council on Nutrition, Physical Activity, and Metabolism and the Council on Clinical Cardiology. Circulation, 115(17), 2358-2368.
Brenner, J. S. (2007). Overuse injuries, overtraining, and burnout in child and adolescent athletes. Pediatrics, 119(6), 1242-1245.
Reviewed and Approved by a member of the DoveMed Editorial Board
First uploaded: Oct. 19, 2016
Last updated: Oct. 19, 2016