Is Saturated Fat The Cause Of Heart Disease?
Last updated July 5, 2016
Approved by: Maulik P. Purohit MD, MPH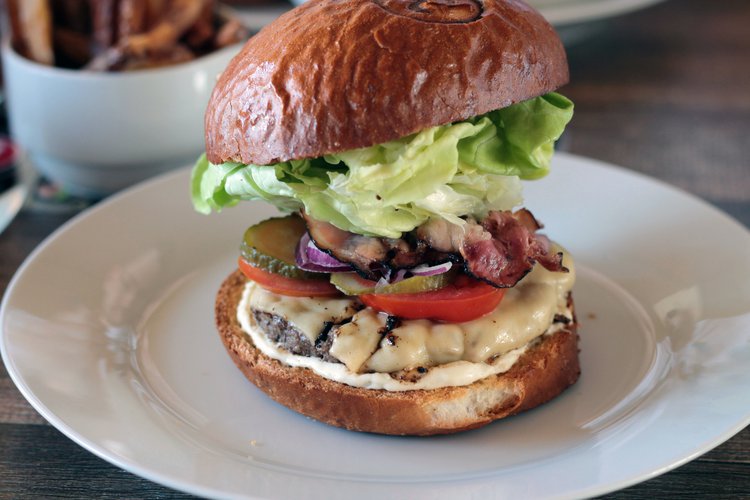 Eating foods that include saturated fats raise blood cholesterol levels. High levels of the "bad" cholesterol, or LDL, increase one's risk for stroke and heart disease.
---
Nutritional recommendations generally urge individuals to consume low amounts of saturated fats. These types of fats are commonly found in butter, cheese, cream, lard, pies, cakes, and fatty cuts of meat. It was previously believed that these types of foods could be linked to a higher risk of heart disease and increased blood cholesterol levels. Contrary to this popular misconception, a recent study has found that the support for these recommendations may not exactly be conclusive.
In a recent evaluation by the University of Cambridge, England, the results of 72 study publications regarding a causal link between fatty acids and coronary disease were examined, involving heart attack, coronary heart disease, and angina. Investigators at Cambridge University in 2014 published a meta-analysis study confirming that no significant evidence was revealed regarding a correlation between saturated fats and a higher risk for heart disease. Additionally, the study demonstrated that the correlation is not fully supported by scientific evidence, displaying the need for reevaluating the general guidelines for saturated fat intake.
The researchers reviewed the 72 publications, involving more than 600,000 people spanning over 18 different countries. Some of the participants had already developed heart disease prior to the studies, while others were healthy individuals. They examined whether certain fats, both good fats and bad fats, had an effect on the heart such as saturated, polyunsaturated, monounsaturated, and trans fats.
It has to be noted that the American Heart Association (AHA) states that consuming foods that include saturated fats raise blood cholesterol levels. High levels of the "bad" cholesterol, or LDL, increase one's risk for stroke and heart disease. They recommend aiming for a diet plan consisting of no more than 5-6% of calories from saturated fat. This would allow for a daily intake of 13 grams. In fact, the food industry has counteracted the need for lowering saturated fat levels in fatty foods by substituting it with sugar. In 2011, AHA concluded that increased sugar intake has been linked to an increased risk for heart disease.
New and current results stimulate the need for newer and further scientific investigations. The existing nutritional guidelines need to be re-evaluated to reflect current findings. Despite the findings in the recent study, AHA has chosen to keep their guidelines the same. They urge individuals to stick to a diet rich in whole grains, fruits, vegetables, fish, nuts, and unsaturated fats. Moreover, Walter Willett, MD, Chair of Nutrition at the Harvard School of Public Health, believes that these findings should be overlooked. He argues that substituting saturated fat for refined starches, sugars, or carbohydrates still contributes to a risk of heart disease.
In the light of the above, it is evident that more research is necessary to evolve a consensus. However, whether you choose to adopt these new findings into your daily dietary plan has to be based on a careful consideration. It is important to note, however, that these findings do not indicate that saturated fat intake should be increased beyond the American Heart Association recommendations. Like most other foods, regardless of the findings, it is recommended that saturated fat should be consumed only in moderation and healthy fats are substituted instead.
References:
Chowdhury R, Warnakula S, Kunutsor S, et al. Association of Dietary, Ciruculating, and Supplement Fatty Acids With Coronary Risk: A Systematic Review and Meta-analysis. Annals of Internal Medicine. 2014; 160(6):398-406. 
Saturated fats and heart disease link 'unproven' [Internet] 2014 Mar 18 [cited 2014 Oct 27]. Available from: http://www.ncbi.nlm.nih.gov/pubmedhealth/behindtheheadlines/news/2014-03-18-saturated-fats-and-heart-disease-link-unproven/
Saturated Fats [Internet]. [updated 2014 Sept 25]. Available from: http://www.heart.org/HEARTORG/GettingHealthy/NutritionCenter/HealthyEating/Saturated-Fats_UCM_301110_Article.jsp
Welsh JA, Sharma A, Cunningham SA, Vos MB. Consumption of Added Sugars and Indicators of Cardiovascular Disease Risk Among US Adolescents. Circulation. 2011; 123:249-257. (http://circ.ahajournals.org/content/123/3/249.short)
Malhotra, A. Saturated fat heart disease 'myth' [Internet]. 2013 [cited 2014 Oct 27]. Available from: http://www.bbc.com/news/health-24625808
Willett W, MD, MPH, DrPH. (expert opinion). Harvard School of Public Health, Boston, MA. Mar. 20, 2014. 
Helpful Peer-Reviewed Medical Articles:
Mozaffarian, D., Micha, R., & Wallace, S. (2010). Effects on coronary heart disease of increasing polyunsaturated fat in place of saturated fat: a systematic review and meta-analysis of randomized controlled trials. PLoS Med, 7(3), e1000252.
Hu, F. B., & Willett, W. C. (2002). Optimal diets for prevention of coronary heart disease. Jama, 288(20), 2569-2578.
Micha, R., & Mozaffarian, D. (2010). Saturated fat and cardiometabolic risk factors, coronary heart disease, stroke, and diabetes: a fresh look at the evidence. Lipids, 45(10), 893-905.
Siri-Tarino, P. W., Sun, Q., Hu, F. B., & Krauss, R. M. (2010). Meta-analysis of prospective cohort studies evaluating the association of saturated fat with cardiovascular disease. The American journal of clinical nutrition, ajcn-27725.
Astrup, A., Dyerberg, J., Elwood, P., Hermansen, K., Hu, F. B., Jakobsen, M. U., ... & Nestel, P. (2011). The role of reducing intakes of saturated fat in the prevention of cardiovascular disease: where does the evidence stand in 2010?. The American journal of clinical nutrition, 93(4), 684-688.
Reviewed and Approved by a member of the DoveMed Editorial Board
First uploaded: July 5, 2016
Last updated: July 5, 2016