Multivitamins: Do They Measure Up To The Hype?
Last updated Oct. 15, 2016
Approved by: Krish Tangella MD, MBA, FCAP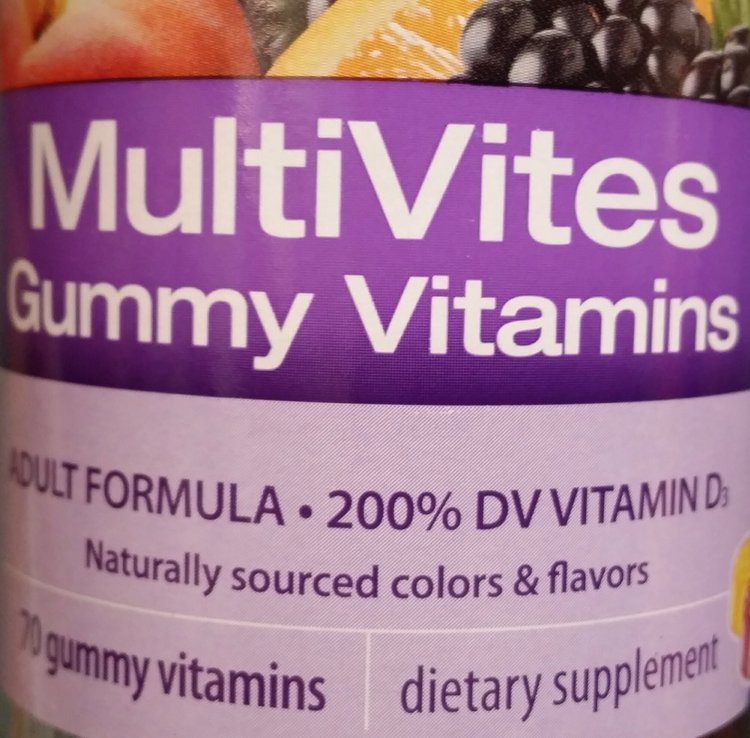 Multivitamins are a combination of many different vitamins that are normally found in foods and other natural sources. However, some studies suggest that taking multivitamins every day may not be very helpful when trying to prevent chronic diseases.
---
A sequence of recent studies suggest that taking a multivitamin on a daily basis may not be as advantageous in preventing chronic diseases as one may have previously thought. 
A paper published in the journal Annals of Internal Medicine summarizes three articles discussing vitamin and mineral supplements for prevention of chronic diseases. The writers discuss the findings in the articles and their effects on public health and research. Researchers have concluded that vitamins and supplements are not only unnecessary, but may also be harmful to your health.
One review found no benefit in preventing early death, heart disease, or cancer. The second report found that taking multivitamins did nothing to fight-off brain function decline due to aging. A third found that high-dose multivitamins did not help individuals who had suffered a heart attack in avoiding another.
In the first study, Fortmann and colleagues cautiously analyzed trial evidence to update the U.S. Preventive Services Task Force recommendation on the effectiveness of vitamin supplements for adults with no nutritional deficiencies. The authors reviewed more than 400,000 randomly assigned participants in three trials of multivitamin supplements and 24 trials of single or paired vitamins. They discovered that there was no clear evidence of a positive consequence of supplements on 'all-cause death', cardiovascular disease, or cancer.
Secondly, Grostein and colleagues evaluated the effectiveness of a daily multivitamin to prevent the decline in brain function among 5,947 men over the age of 65 years, who participated in the Physicians' Health Study II. There was no difference found between the multivitamin and placebo groups in brain function or oral memory, even after 12 years of follow-up.
Third, Lamas and colleagues evaluated the potential benefits of high-dose, multivitamin supplements in 1,708 men and women with a heart attack in the past in Trail to Assess Chelation Therapy. After being followed for approximately 4.6 years, there was no significant difference in the re-appearance of heart problems with multivitamins compared with a placebo.
Other reviews with thousands of randomly selected participants showed that beta-carotene, vitamin E, and possibly extreme doses of vitamin A supplements increase mortality. Other antioxidants, folic acid, and B vitamins have no distinct benefit as well. 
There are a few exceptions where supplemental vitamins can be beneficial. A medical review in 2013 showed that vitamin D can potentially help prevent elderly people with lower vitamin D levels in blood from falling; however, these were only observed in a small subset of individuals.
Dr. Edgar Miller from the Johns Hopkins School of Medicine informs that, "There is really no evidence of benefit, and there is evidence of harm. Our recommendation is don't waste your money."
Eating whole fruits and vegetables, for example, is a better way to get all of  the vitamins and minerals that the body needs to maintain optimum health. 
Additional Resources:
Guallar, E., Stranges, S., Mulrow, C., Appel, L. J., & Miller, E. R. (2013). Enough is enough: stop wasting money on vitamin and mineral supplements. Annals of internal medicine, 159(12), 850-851.
Gillespie, L. D., Robertson, M. C., Gillespie, W. J., Lamb, S. E., Gates, S., Cumming, R. G., & Rowe, B. H. (2010). Interventions for preventing falls in older people living in the community.
http://ods.od.nih.gov/factsheets/MVMS-Consumer/ (accessed on 01/16/2015)
http://healthvermont.gov/eatforhealth/multivitamins.aspx (accessed on 01/16/2015)
http://www.betterhealth.vic.gov.au/bhcv2/bhcarticles.nsf/pages/Vitamins_common_misconceptions?open (accessed on 01/16/2015)
Helpful Peer-Reviewed Medical Articles:
Fortmann, S. P., Burda, B. U., Senger, C. A., Linn, J. S., & Whitlock, E. P. (2013). Vitamin and Mineral Supplements in the Primary Prevention of Cardiovascular Disease and Cancer: An Updated Systematic Evidence Review for the U.S. Preventive Services Task Force. Annals of Internal Medicine. 159(12), 824-834. doi:10.7326/0003-4819-159-12-201312170-00729 
Christen, W. G., Gaziano, J. M., & Hennekens, C. H. (2000). Design of Physicians' Health Study II—A Randomized Trial of Beta-Carotene, Vitamins E and C, and Multivitamins, in Prevention of Cancer, Cardiovascular Disease, and Eye Disease, and Review of Results of Completed Trials. Annals of Epidemiology. 10(2), 125-134. doi:10.1016/S1047-2797(99)00042-3
Vitamins, E., & Harm, F. C. (2014). How Much is Too Much?.
Wooltorton, E. (2003). Too much of a good thing? Toxic effects of vitamin and mineral supplements. Canadian Medical Association Journal, 169(1), 47-48.
Holford, P. (2007). MULTIVITAMINS-are they worth it?. SA Pharmaceutical Journal, 74(6), 48-53.
Reviewed and Approved by a member of the DoveMed Editorial Board
First uploaded: Oct. 15, 2016
Last updated: Oct. 15, 2016