Does Tumor Profiling Help Avoid Unnecessary Chemotherapy?
Last updated Oct. 28, 2019
Approved by: Krish Tangella MD, MBA, FCAP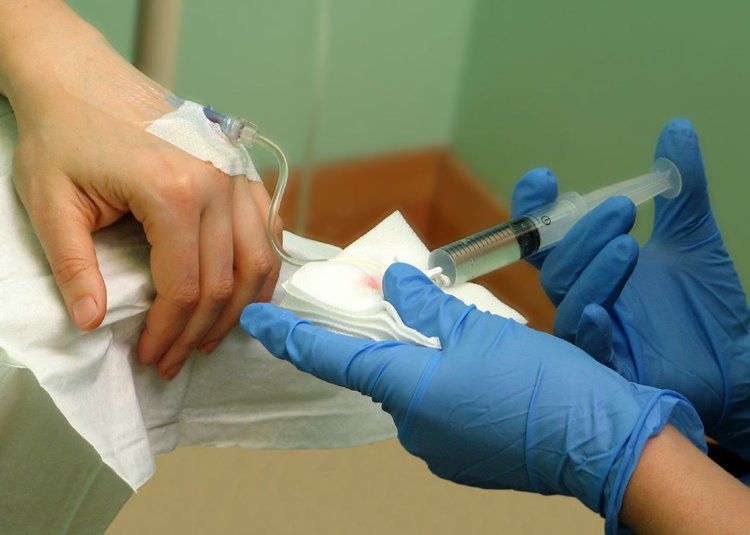 Chemotherapy is often administered following the bulk of tumor removal by surgery; this is also referred to as adjuvant therapy.
---
Chemotherapy is often administered following the bulk of tumor removal by surgery; this is also referred to as adjuvant therapy. Chemotherapy might be offered in the adjuvant setting, if there is deemed a high risk for recurrence, or if some parts of the malignant tumor remain after surgery. The idea is that circulating tumor cells or unknown sites of metastasis may appear after removal of the primary tumor. Adjuvant chemotherapy assumes that the risk of a cancer returning is high, and seeks to reduce the risk of the tumor coming back or metastasizing to a different location.
Treatment for different types of cancer has historically been based on certain characteristics observed in the tumor, such as size of the tumor, whether it has invaded the surrounding tissue, and whether it has spread to the local lymph nodes or other organs. Chemotherapy may be recommended when a physician believes that residual tumor may remain in the body, or in order to prevent the tumor from reoccurring or spreading to another site in the patient.
However, deciding who will benefit from the added chemotherapy to a treatment regimen has historically not been so straightforward. In such individuals, tumor profiling can help avoid unnecessary treatment by determining the overall risk of recurrence or relapse. If the risk of recurrence is high, chemotherapy might be recommended to prolong recurrence-free period. If the risk of recurrence is deemed to be low, there is a chance that the tumor will not appear again or not recur for a long period of time.
Since certain types of chemotherapy can carry certain inherent risks, such as causing secondary cancers and reducing one's quality of life; choosing whether to treat with adjuvant chemotherapy or not, is an important decision that needs to address the benefits to potential risks or quality of life issues.
Treatment of breast cancer patients has historically been determined by the level of tumor involvement. The MINDACT and TAILORx trials (1, 2) set out to determine whether intermediate-risk patients had had any additional benefit from receiving chemotherapy, and if any of these patients may be safely spared adjuvant chemotherapy based on their molecular profile. In the MINDACT trial, 1,550 patients were classified as intermediate overall risk, with high clinical risk features and low genomic risk. Survival and recurrence rates were similar between groups receiving chemotherapy and those that were not, leading the authors to conclude that approximately 46% of breast cancer patients, who had traditionally been at high clinical risk might not require chemotherapy. A similar trial with over 10,000 patients (TAILORx) showed that molecular profiling may identify up to 85% of women with early breast cancer that can be spared adjuvant chemotherapy.
Similar results have been noted in colon cancer patients and other cancer types.  Molecular profiling has allowed physicians to more accurately classify who will benefit from chemotherapy and those who can avoid certain specific treatments.
References and Information Sources used for the Article:
Sparano JA et al 2018, Adjuvant Chemotherapy Guided by a 21-Gene Expression Assay in Breast Cancer.  N Engl J Med 2018; 379:111-121 DOI: 10.1056/NEJMoa1804710
Cardoso F, et al 2016.  70-Gene Signature as an Aid to Treatment Decisions in Early-Stage Breast CancerN Engl J Med 2016; 375:717-729 DOI: 10.1056/NEJMoa1602253
Reviewed and Approved by a member of the DoveMed Editorial Board
First uploaded: Oct. 28, 2019
Last updated: Oct. 28, 2019