Benefits of Stretching Before And After Your Workout
Last updated April 23, 2016
Approved by: Maulik P. Purohit MD, MPH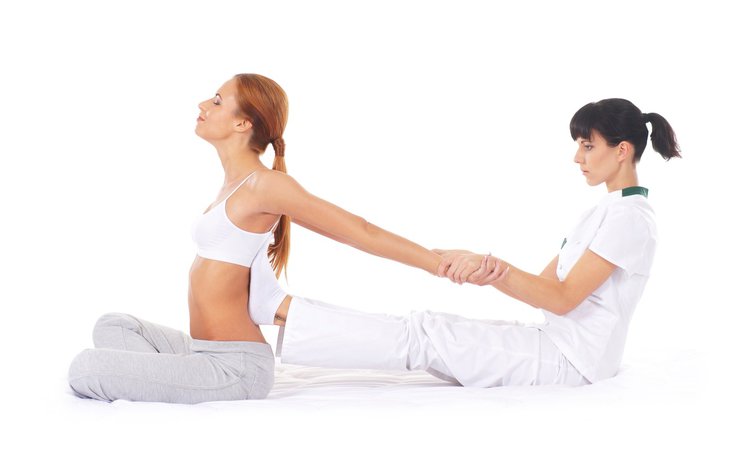 Frequent stretching, when combined with your regular fitness routine, is advantageous for both one's flexibility and achieving one's fitness goals.
---
Regardless of how physically fit one may be, a majority of people devalue the benefits that flexibility can provide. You may be one of the many who are discouraged about stretching, and therefore, do not make it part of your daily workout routine. You will be surprised to learn that stretching is very beneficial for achieving your fitness goals.
Vigorous exercise and strength training demand stable muscles that are able to work together easily. The benefits from stretching, such as increased flexibility, help these muscles to move more smoothly and through their full range of motion. Muscle shortening can be caused by exercise, as well as other factors. Regular stretching helps to keep this shortening from happening.
Mild stretching is suggested prior to vigorous exertion of your muscles. When muscles are warm, they are more likely to control the stress placed upon them. However, without a proper technique, stretching can be less effective for your muscles and you may cause an injury. Be very careful when stretching your lower back and knees, as these body parts of very susceptible to injury.
A study in Norway in 2010 discovered that stretching pre- and post-exercise did not significantly reduce the risk for all injuries, but possibly reduced the risk for some injuries. The researches found that routine stretching also lowers the risk for bothersome soreness in the muscles after a vigorous workout.
A study published by the National Strength and Conditioning Association in 2011 revealed that measured flexibility was improved after both dynamic and static stretching, but there was no improvement shown when the study participants did not stretch.
Frequent stretching, when combined with your regular fitness routine, is advantageous for both one's flexibility and achieving one's fitness goals. If your stretching routine is causing frequent pain during or after stretching, you should contact your doctor or fitness professional.
References:
Jamtvedt G, Herbert RD, Flottorp S, Odgaard-Jensen J, Havelsrud K, Barratt A, Mathieu E, Burls A, Oxman AD. A pragmatic randomized trial of stretching before and after physical activity to prevent injury and soreness. British Journal of Sports Medicine. 2010;44:1002-1009.
Chamerlain, K. When Exercising, Don't Skip Stretching [Internet]. University of Rochester Medical Center [cited 2014 Nov 3]. Available from: http://www.urmc.rochester.edu/encyclopedia/content.aspx?ContentTypeID=1&ContentID=2206
Perrier ET, Pavol MJ, Hoffman MA. The Acute Effects of a Warm-Up Including Static or Dynamic Stretching on Countermovement Jump Height, Reaction Time, and Flexibility. Journal of Strength & Conditioning Research. 2011;25(7):1925-1931.
Herbert, R. D., & Gabriel, M. (2002). Effects of stretching before and after exercising on muscle soreness and risk of injury: systematic review. Bmj, 325(7362), 468.
Thacker, S. B., Gilchrist, J., Stroup, D. F., & Kimsey Jr, C. D. (2004). The impact of stretching on sports injury risk: a systematic review of the literature. Medicine & Science in Sports & Exercise, 36(3), 371-378.
Bandy, W. D., Irion, J. M., & Briggler, M. (1998). The effect of static stretch and dynamic range of motion training on the flexibility of the hamstring muscles. Journal of Orthopaedic & Sports Physical Therapy, 27(4), 295-300.
Roberts, J. M., & Wilson, K. (1999). Effect of stretching duration on active and passive range of motion in the lower extremity. British journal of sports medicine, 33(4), 259-263.
Fowles, J. R., Sale, D. G., & MacDougall, J. D. (2000). Reduced strength after passive stretch of the human plantarflexors. Journal of applied physiology, 89(3), 1179-1188.
Sherman, K. J., Wellman, R. D., Cook, A. J., Cherkin, D. C., & Ceballos, R. M. (2013). Mediators of yoga and stretching for chronic low back pain. Evidence-based Complementary and Alternative Medicine, 2013.
Creasy, J., & Buriak, J. (2014). An evidence based guide to stretching. VAHPERD Journal, 35(1), 11-13.
Reviewed and Approved by a member of the DoveMed Editorial Board
First uploaded: April 23, 2016
Last updated: April 23, 2016