ICU Medical Issues a Voluntary Nationwide Recall of Certain Lots of Plum and Sapphire Microbore Infusion Sets with Inline Filters
Last updated March 1, 2020
Approved by: Krish Tangella MD, MBA, FCAP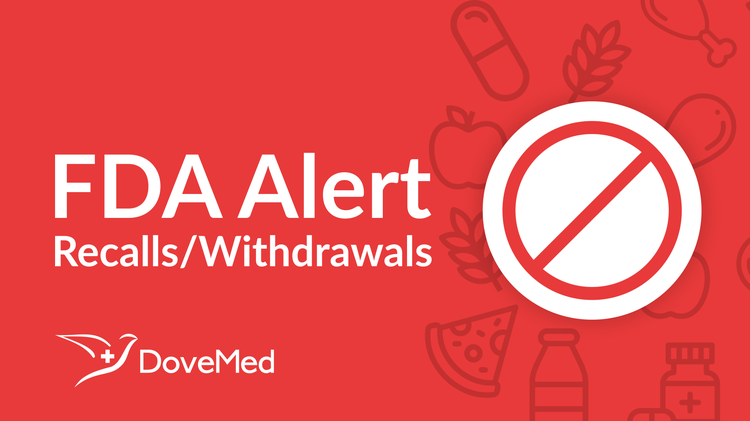 Company Announcement Date: October 04, 2019
FDA Publish Date: October 08, 2019
Product Type: Medical Devices
Reason for Announcement: Potential for small amounts of fluid leaking out of the air vents on the inline filters
Company Name: ICU Medical, Inc.
Brand Name: Plum and Sapphire
Product Description: Microbore Infusion Sets
ICU Medical, Inc.
External Link Disclaimer
announced a voluntary recall on 29 July 2019 of certain lots of Plum and Sapphire Microbore Infusion Sets with inline filters due to the potential for small amounts of fluid leaking out of the air vents on the inline filters. To date, ICU Medical is not aware of adverse events related to this matter and is issuing this notification out of an abundance of caution.
Based on complaints the affected product lots, which were distributed nationwide to ICU Medical customers, are listed below:
Customers with questions regarding this recall can call ICU Medical at 1-866-829-9025 option 8, Monday through Friday, between the hours of 8 a.m. and 6 p.m. Central Time.
If the benefits of a filtered microbore infusion set are greater than the potential risks of a filter leak (as described below), please review the customer notification for additional details regarding actions required by the user.
As of the date of this press release, FDA is actively evaluating the information in an effort to classify this recall. Fluid leakage may potentially cause delay of infusion, medication under-delivery, contamination of the fluid path which is on the patient side of the filter, exposure to hazardous medications, or fluid path air-in-line. Adverse reactions or quality problems experienced with the use of this product may be reported to the FDA's MedWatch Adverse Event Reporting program either online, by regular mail or by fax.
This recall is being conducted with the knowledge of the U.S. Food and Drug Administration.
Additional information regarding this recall, along with notifications to the customer can be found on ICU Medical's Website here
External Link Disclaimer
References and Information Sources used for the Article:
https://www.fda.gov/safety/recalls-market-withdrawals-safety-alerts/icu-medical-issues-voluntary-nationwide-recall-certain-lots-plum-and-sapphire-microbore-infusion
Materials:
Materials provided by U.S Food and Drug Administration. Note: Content may be edited for style and length.
Reviewed and Approved by a member of the DoveMed Editorial Board
First uploaded: March 1, 2020
Last updated: March 1, 2020