Press release
CDC Challenge: Find Better Ways To Prevent Healthcare-Associated Blood Clots
Last updated April 10, 2020
Approved by: Lester Fahrner, MD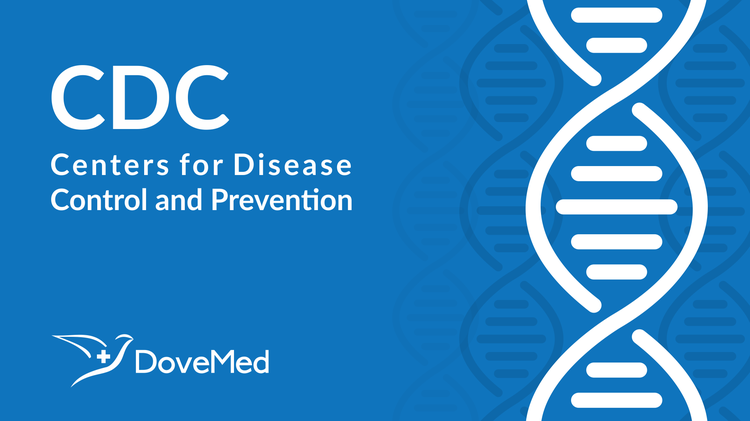 CDC challenge: Find better ways to prevent healthcare-associated blood clots
---
CDC challenge: Find better ways to prevent healthcare-associated blood clots
To identify best practices and to increase use of strategies to prevent healthcare-associated blood clots, the Centers for Disease Control and Prevention today launched a challenge designed to find, honor and recognize hospitals, multi-hospital systems, hospital networks, and managed care organizations that have implemented innovative and effective prevention strategies or interventions.
Venous thromboembolism (VTE), blood clots occurring as deep vein thrombosis, pulmonary embolism, or both, is an important and growing public health concern. They affect as many as 900,000 Americans each year, leading to approximately 100,000 premature deaths per year. About half of all blood clots happen after a recent hospital stay or surgery. In patients with cancer, blood clots are a leading cause of death after the cancer itself.
Preventing healthcare-associated venous thromboembolism (HA-VTE) is a national hospital safety priority.  Some estimates show that as many as 70 percent of HA-VTEs are preventable, yet fewer than half of hospital patients receive appropriate prevention including the information they need and items such as anticoagulants and compression devices in accordance with accepted evidence-based guidelines.
"Doctors and nurses in hospitals and other healthcare settings can save lives by implementing the best practices discovered through this challenge," said CDC Director Tom Frieden, M.D., M.P.H. "Tell us about what you are doing and what's helping prevent blood clots, so we can advance science and save lives together."
The HA-VTE Prevention Challenge
CDC's HA-VTE Prevention Challenge encourages health care systems across the country and internationally to submit evidence of demonstrated successful use of prevention strategies and interventions such as:
Implementation of protocols
risk assessments
use of health information technology (for example, electronic reminders)
clinical decision support tools
education of providers, patients and families
post-discharge follow-up
A judging panel from CDC, AHRQ, and others will evaluate submissions. Winners will be recognized as National HA-VTE Prevention Champions. Strategies from the HA-VTE Prevention Champions will be highlighted as best practices in VTE prevention efforts nationwide.
Evidence-based prevention and health information technology (IT) strategies provide a crucial platform for hospitals and outpatient healthcare providers to reduce blood clots. This will mean better health, better health care, and lower costs for patients.
Through this Challenge, CDC will document and showcase innovative systems-level processes or approaches used in health care settings to achieve improvement in VTE prevention. Submissions to the HA-VTE Prevention Challenge will be accepted from Nov. 2, 2015, until Jan. 10, 2016. Winners will be announced in March 2016.
For more information, visit https://www.challenge.gov/challenge/healthcare-associated-venous-thromboembolism-ha-vte-prevention-challenge/.
###
U.S. DEPARTMENT OF HEALTH AND HUMAN SERVICES
References and Information Sources used for the Article:
Materials:
Materials provided by Centers for Disease Control and Prevention (CDC). Note: Content may be edited for style and length.
Reviewed and Approved by a member of the DoveMed Editorial Board
First uploaded: April 10, 2020
Last updated: April 10, 2020