Human Interest
You May Be Able To Trick Your Brain to Stop Smoking
Last updated March 14, 2015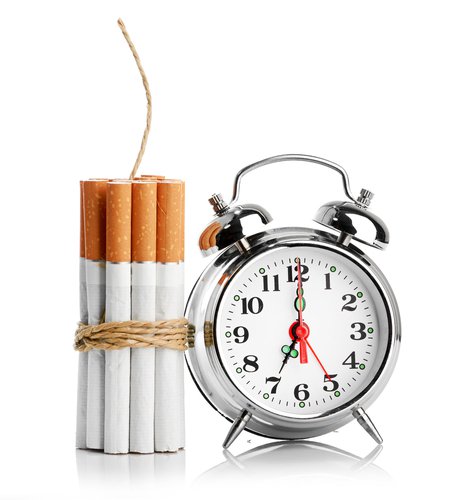 There might be an alternative way to stop using tobacco by tricking your brain.
---
A smoking addiction seems nearly impossible to break alone. Many smokers undergo nicotine replacement therapy and use prescription medications like Varenicline to resist the urge of using tobacco products. However, a new study suggests there might be an alternative way to stop using tobacco by tricking your brain.
Published in the Proceedings of the National Academy Sciences, Read Montague and his colleagues reveal that individuals who are told their cigarettes contained no nicotine exhibited less activity in the areas of the brain that drive addiction, known as the reward-learning pathways.
The Centers for Disease Control and Prevention reports that more than 16 million Americans suffer from a disease caused by smoking, such as cancer, heart disease, stroke, lung diseases (including emphysema, bronchitis, and chronic airway obstruction), and diabetes. Worldwide, tobacco use causes more than 5 million deaths per year. The mortality rate will increase to more than 8 million deaths annually by 2030.
According to the research team, nicotine activates neural pathways in the brain linked to pleasure and reward. This drives nicotine addiction. In the study, Read Montague and his team examined whether smokers' beliefs about nicotine, rather than their actual nicotine intake, could alter reward-learning activity in the brain.
The 24 smoke participants were divided into two groups. The only difference between the two groups was that one group was told that the cigarettes they were about to smoke were nicotine free. Both groups smoked the typical nicotine-containing cigarettes. The study results revealed that the participants who thought they had smoked nicotine had much higher activity in their reward-learning pathways than those who believed their cigarettes had no nicotine.
This study provides convincing evidence about how we can override the need for a powerful drug like nicotine through learning and choice behavior. Manipulating how one may think about nicotine along with prescriptions could be a powerful solution to help people quit smoking.
Written by: Stephen Umunna
References:
Fast Facts. (2014, April 24). Retrieved February 11, 2015, from http://www.cdc.gov/tobacco/data_statistics/fact_sheets/fast_facts/
Gu, X., Lohrenz, T., Salas, R., Baldwin, P. R., Soltani, A., Kirk, U., ... & Montague, P. R. (2015). Belief about nicotine selectively modulates value and reward prediction error signals in smokers. Proceedings of the National Academy of Sciences, 201416639.
Volkow, N. D., & Baler, R. (2015). Beliefs modulate the effects of drugs on the human brain. Proceedings of the National Academy of Sciences, 112(8), 2301-2302.
Reviewed and Approved by a member of the DoveMed Editorial Board
First uploaded: March 14, 2015
Last updated: March 14, 2015