Is There Racial/Ethnic Bias In US Healthcare?
Last updated Sept. 15, 2015
Approved by: Maulik P. Purohit MD, MPH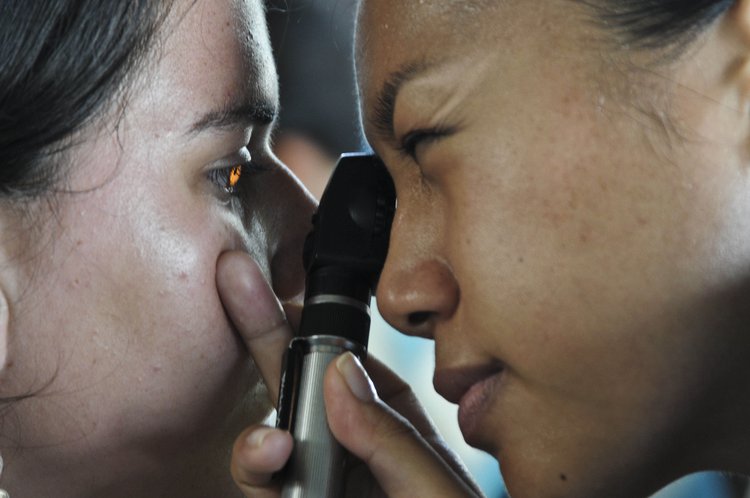 A survey of literature shows that racism was rampant in healthcare settings about 50 years back. Blacks and Hispanics faced this bias and the outcome of their treatments was, predictably, different from those of Whites.
---
A recent story on National Public Radio (NPR) is the reason for this article. The NPR story was about racism in healthcare. Several years back (as narrated in NPR), a young African-American youth (mother was White and father was African-American) was coming out of anesthesia after knee surgery. The healthcare workers feared that the process was going to be violent, and anesthetized repeatedly to keep him under control.
The mother of this youth, who realized that her son was scared and not angry or violent, was able to provide an important perspective on the issue of racism in healthcare- that Whites considered Blacks potentially frightening and that most Whites are not even aware of this bias.
The question arises then, "Is there implicit racism in healthcare? Do all people of color face this?"
A survey of literature shows that racism was rampant in healthcare settings about 50 years back. Blacks and Hispanics faced this bias and the outcome of their treatments was, predictably, different from those of Whites. What is disturbing is the bias continuing to unfairly affect the colored population in the United States to this day.
The following are a just a few of the published reports on bias in healthcare settings, such as emergency rooms, hospitals, clinics, and mental health institutions across the United States:
An article in JAMA in 1994 concluded that the quality of patient care was influenced by their race and financial status. In the study, the Black or poor populations were almost twice as likely to use teaching hospitals for their care (a majority of teaching hospitals operate on a not-for-profit basis).

An analysis of National Hospital Ambulatory Medical Care Surveys (1997-1999) was performed by Case Western Reserve University School of Medicine. The analysis showed that when it came to prescription of pain medication (specifically opioids) in Emergency Rooms, doctors were reported to prescribe them more readily to White patients than Blacks; this trend was observed when the doctors had to make decisions with fewer objective findings (Example, Migraine). The same doctors did not show any bias when the distress was obvious (Example, a bone fracture).

An article published in 2007 explored "implicit" bias among physicians with respect to Black and White patients. In this study, physicians did not exhibit any explicit bias. However, implicit bias was observed in their stereotyping Blacks as being less cooperative than Whites and therefore, had a tendency not treating Black patients with procedures like thrombolysis for myocardial infarction.

Considerable disparities in healthcare coverage and access were observed in American Indian/Alaska Natives (AIAN) veterans when compared to Non-Hispanic White veterans in a study in 2007.

In 2011, a study conducted by Johns Hopkins School of Medicine concluded that being from a minority race or poor was consistently a predictor of worse medical outcomes in the USA. Among the first-year medical student enrolled for the study, 69% had an unconscious bias toward Whites, while 14% favored Blacks. A whopping 86% of the study subjects subconsciously preferred upper-class patients. The study showed that students entered the field of medicine with noble intentions and were unaware of their biases.

Another publication in 2011 in 'The Permanente Journal,' analyzed the issues of implicit bias against certain races and poor people. The article also states that the patients bring their own biases to the healthcare setting, making communication difficult.

Racial disparity is also apparent in mental healthcare settings. According to a study published in 2014, Latinos and Black Americans had less adequacy of care in initial and continued care for mental health problems when compared to Whites.

In addition to doctors with biases, patients also bring their own biases to the healthcare settings, as mentioned above. As reported by the American Medical Association Journal of Ethics (formerly Virtual Mentor), patients in the USA have reported being uncomfortable with a doctor who is of a different race/ethnicity/background, making communication difficult.
Many companies conduct mandatory training for their staff to help integrate them in a racially diverse work environment. To help with dealing with racial bias, some universities have initiated formal classes on implicit bias in their curriculum, according to the NPR report. These include University of California (San Francisco), University of Texas (Houston) and University of Massachusetts.
Some teachers education programs are actively involved in conducting anti-bias classes in their curriculum. The belief is that training the teachers will help them deal with the ever-diversifying school populations. This in turn will help teachers challenge stereotypes, fear, and prejudice, that his/her students might have and help them establish a truly diversified and unified society.
As NPR reports, all first-year medical students at the University of California at San Francisco attend a workshop regarding bias in healthcare. The leader of the workshop, Dr. Salazar, tells his class (as reported by NPR),"You know we all have them. It's important to pause for a second and normalize this. And be OK with this."
Dr. Salazar says that when he first took the test to assess racial bias, he was surprised to find that he possessed a bias for Whites. He explains, "I grew up in south Texas — 99 percent Mexican-American. Mostly Latino. In my high school, we had one black student," he tells the pharmacy residents. "And so, up until age 18, you can imagine, a lot of my ideas — a lot of my attitudes, a lot of my beliefs — about folks who were black came from what? The media."
Dr. Salazar says that it is normal to have a bias, but one has to accept it. The bias can be managed by following his advice to "Slow down…take 10 seconds even, 15 seconds, just to try to clear your mind and go in with that clean slate."
People seeking health care are already vulnerable, may be scared, and many times in pain. It is important for healthcare professionals to be cognizant of this fact and treat them as patients, and not as minorities or majorities. Having said that, it is equally important that patients have an open line of communication with their healthcare providers, to try and understand that they are humans as well. Ultimately, trust is a two-way street.
The USA has always been a trailblazer and has taken on tasks that were deemed "impossible." Hopefully, it is only a matter of time before all individuals are treated equally in the US healthcare sector.
Written by Mangala Sarkar Ph.D.
References:
Can Health Care Be Cured Of Racial Bias? (n.d.). Retrieved September 2, 2015, from http://www.npr.org/sections/health-shots/2015/08/20/432872330/can-health-care-be-cured-of-racial-bias
Unequal Treatment: Confronting Racial and Ethnic Disparities in Health Care. (n.d.). Retrieved September 2, 2015, from http://www.nap.edu/openbook.php?record_id=12875&page=R1
Kahn, K., Pearson, M., Harrison, E., Desmond, K., Rogers, W., Rubenstein, L., . . . Keeler, E. (1994). Health care for black and poor hospitalized Medicare patients. JAMA, 271(15), 1169-1174.
(n.d.). Retrieved September 12, 2015, from https://www.aamc.org/download/82452/data/keyfactsaboutth.pdf
Tamayo-Sarver, J., Hinze, S., Cydulka, R., & Baker, D. (2003). Racial and Ethnic Disparities in Emergency Department Analgesic Prescription. American Journal of Public Health, 93(12), 2067-2073.
Green, A., Carney, D., Pallin, D., Ngo, L., Raymond, K., Iezzoni, L., & Banaji, M. (2007). Implicit Bias among Physicians and its Prediction of Thrombolysis Decisions for Black and White Patients. Journal of General Internal Medicine, 22(9), 1231-1238.
Johnson, P., Carlson, K., & Hearst, M. (2010). Healthcare Disparities for American Indian Veterans in the United States. Medical Care, 48(6), 563-569.
Haider, A., Sexton, J., Sriram, N., Cooper, L., Efron, D., Swoboda, S., . . . Cornwell Jr, E. (2011). Association of Unconscious Race and Social Class Bias With Vignette-Based Clinical Assessments by Medical Students. JAMA, 306(9), 942-951.
Looking for the Roots of Racial Bias in Delivery of Health Care (n.d.). Retrieved
Blair, I., Steiner, J., & Havranek, E. (2011). Unconscious (Implicit) Bias and Health Disparities: Where Do We Go from Here? The Permanente Journal, 15(2), 71-78.
Cook, B., Zuvekas, S., Carson, N., Wayne, G., Vesper, A., & Mcguire, T. (2014). Assessing Racial/Ethnic Disparities in Treatment across Episodes of Mental Health Care. Health Serv Res Health Services Research, 49(1), 206-229.
Chakrabarty, A. (2012). "Don't You Have Any American Doctors?": International Medical Graduates and Patient Prejudice. Virtual Mentor, 14(4), 310-311.
Teaching anti-bias curriculum in teacher education programs: What and how. (n.d.). Retrieved September 2, 2015, from http://files.eric.ed.gov/fulltext/EJ817318.pdf
Reviewed and Approved by a member of the DoveMed Editorial Board
First uploaded: Sept. 15, 2015
Last updated: Sept. 15, 2015