Survivors Of Ebola Infection In The United States Face Lingering Health Issues
Last updated Dec. 24, 2015
Approved by: Krish Tangella MD, MBA, FCAP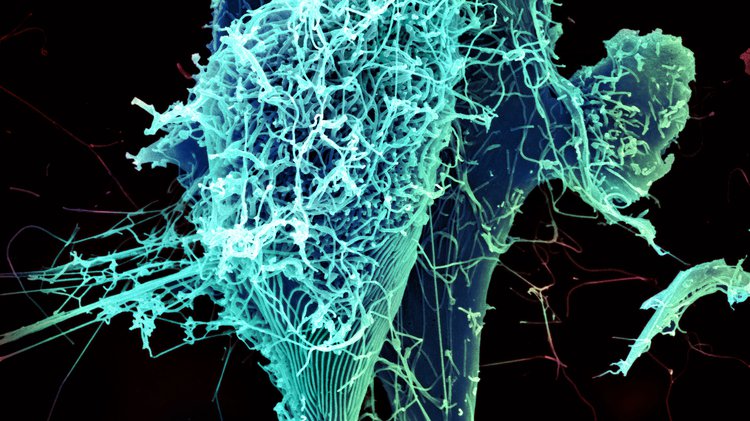 According to the World Health Organization, the recent Ebola outbreak in West Africa is the largest one in history.
---
A team of physicians from the Centers of Disease Control (CDC), USA, reports that the survivors of Ebola Virus Disease (EVD) in the USA faced health challenges five months after being declared Ebola-free. In a letter published in the New England Journal Of Medicine, the doctors state, "Understanding the experiences of EVD survivors in the United States may help inform the health needs of other survivors."
The EVD is an extremely contagious disease. During the phase of being infected, the patients face a multitude of symptoms, such as hemorrhagic fever, swollen eyes, digestive problems, etc. From 2013 to November 2015, close to 30,000 of people in West Africa got infected with the Ebola virus and over 11,000 individuals have died. From those infected, ten adults had received treatment in the USA, of which eight patients survived.
The survivors of EVD in the USA were requested to answer a survey between 4-7 months post-hospital discharge. The results of the data analysis are as follows:
All survivors reported, at least, one health symptom in the recovery period post-hospitalization.

The symptoms ranged from mild to serious (requiring re-hospitalization).

Alopecia or hair loss, fatigue, and lethargy were the most common symptoms reported.

Five patients reported eye problems. Two were hospitalized for Uveitis, an inflammation of the middle layer of the eye.

Three-quarters of those surveyed reported anxiety, depression, short-term memory loss, and insomnia (sleeplessness).

Some patients reported abnormal pain and sensations.

Only one survivor reported complete recovery.
The results clearly indicate that the healing process after EVD is likely to be a long one. Since 63% of the surveyed individuals reported eye problems and 75% had psychological issues, the survivors of EVD in West Africa might need monitoring for the same.
According to the World Health Organization, the recent Ebola outbreak in West Africa is the largest one in history. The number of survivors of this outbreak gives the medical community a rare opportunity for a better understanding of the virus and its modes of survival, as well as the process of recovery in those who survived.
A recent scare in Liberia of the fourth wave of Ebola cases indicates that the human population is not out of the woods yet. The findings being reported here offer guidance to healthcare providers on symptoms they should be vigilant about, to support the survivors on their path to a complete recovery.
Written by Mangala Sarkar, Ph.D.
Primary Reference
Epstein, L., Wong, K., Kallen, A., & Uyeki, T. (2015). Post-Ebola Signs and Symptoms in U.S. Survivors. New England Journal of Medicine, 373, 2484-2486.
DoveMed Resources
Ebola Virus Disease (EVD). (n.d.). Retrieved December 18, 2015, from http://www.dovemed.com/ebola-virus-disease-evd/
Alopecia Areata. (n.d.). Retrieved December 18, 2015, from http://www.dovemed.com/alopecia-areata/
Ebola Virus Can Reside in the Eyes Months After a Person is Declared Ebola-Free. (n.d.). Retrieved December 18, 2015, from http://www.dovemed.com/current-medical-news/ebola-virus-can-reside-eyes/
Liberia Facing Fourth Wave of Deadly Ebola Virus. (n.d.). Retrieved December 18, 2015, from http://www.dovemed.com/current-medical-news/liberia-facing-fourth-wave-deadly-ebola-virus/
Additional Reference
What this – the largest Ebola outbreak in history – tells the world. (n.d.). Retrieved December 18, 2015, from http://www.who.int/csr/disease/ebola/ebola-6-months/lessons/en/
Reviewed and Approved by a member of the DoveMed Editorial Board
First uploaded: Dec. 24, 2015
Last updated: Dec. 24, 2015