Press release
Some Patients Experience Long-Term Tumor Control Even After Stopping Immunotherapy Early
Last updated Feb. 14, 2017
Approved by: Krish Tangella MD, MBA, FCAP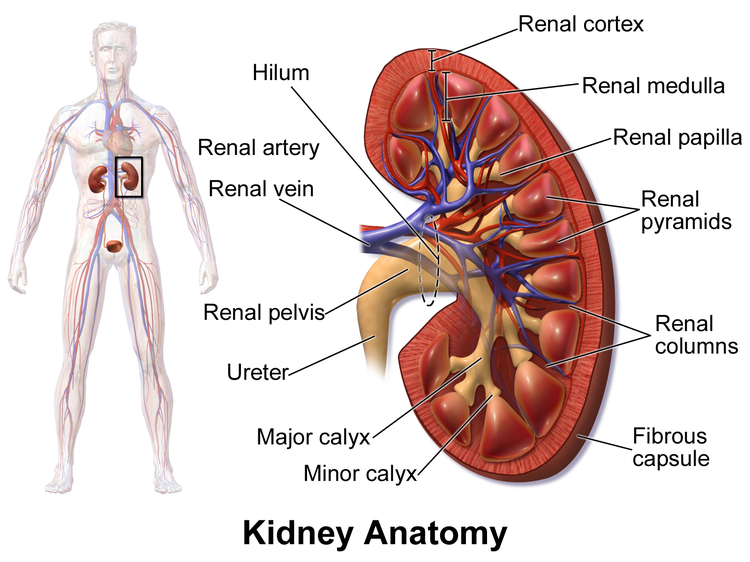 "This study is welcome news for patients who are unable to continue immunotherapy as a result of adverse effects," said ASCO Expert Sumanta Pal, MD, moderator of today's presscast. "It's very reassuring to see that some patients may continue to benefit from immunotherapy even if they need to discontinue it. More broadly, these findings call into question the current standard of continuous treatment with immunotherapy, though longer term follow-up of patients is needed."
---
ALEXANDRIA, Va. – Early findings from a new study appear to challenge the current standard practice for immune checkpoint inhibitor therapy – continuing treatment until cancer worsens. Among patients with advanced kidney cancer who stopped PD1/PD-L1 immunotherapy early due to side effects, 42% had a durable response, meaning they were able to remain off additional systemic therapy for 6 months or more. More broadly, this insight may help alleviate some patients' concerns about the impact of discontinuing immunotherapy. The study will be presented at the upcoming 2017 Genitourinary Cancers Symposium in Orlando.
Although there have been prior anecdotal data, this is the first systematic study evaluating the outcomes of patients with metastatic renal cell carcinoma (RCC) who stop PD-1/PD-L1 immune checkpoint inhibitor therapy due to immune-related side effects, according to the authors.
"In medicine, we are constantly balancing the benefits and risks of any given treatment," said lead study author Rana R. McKay, MD, an Assistant Professor of Medicine at University of California San Diego School of Medicine. "This is a small study, and while our findings need to be validated in a larger group of patients, it underscores that in some cases, immunotherapy can have lasting benefits even after treatment discontinuation."
The Study
The analysis included a Harvard-led international cohort of 19 patients with advanced kidney cancer (metastatic renal cell carcinoma) that responded to immune checkpoint inhibitor therapy. The majority (63%) received PD-1/PD-L1 therapy as a standalone treatment; 37% received PD-1/PD-L1 inhibitors in combination with other systemic treatments.
The median time on immunotherapy was 5.5 months. All patients stopped immunotherapy early due to immune-related adverse effects, such as joint pain; eye problems; pituitary gland, muscle, heart, liver, pancreas, kidney, or lung inflammation; and diarrhea.
Key Findings and Next Steps
While in four patients, cancer worsened immediately after the treatment was stopped, eight (42%) patients had a durable response and remained off any additional therapy for at least six months from the time of treatment discontinuation. While these findings are novel and compelling, the study population was small, so the researchers hope to include more patients in the analysis in the future. This may provide clues as to what clinical characteristics are associated with a durable response to immunotherapy.
Meanwhile, the researchers are developing a prospective clinical trial that will further explore the efficacy of immunotherapy treatment discontinuation in patients responding to treatment. 
About Kidney Cancer
An estimated 64,000 people will be diagnosed with kidney cancer in 2017 in the United States, and more than 14,400 will die of the disease.1 The rates of kidney cancer have been steadily rising over the last decade. Renal cell carcinoma is the most common type of adult kidney cancer, making up about 85% of diagnoses.
This study was funded by the Dana-Farber/Harvard Cancer Center Kidney SPORE, and the Trust Family, Michael Brigham, and Loker Pin.
The above post is reprinted from materials provided by American Society of Clinical Oncology (ASCO). Note: Materials may be edited for content and length.

Disclaimer: DoveMed is not responsible for the adapted accuracy of news releases posted to DoveMed by contributing universities and institutions.
Reviewed and Approved by a member of the DoveMed Editorial Board
First uploaded: Feb. 14, 2017
Last updated: Feb. 14, 2017