Physical Activity Might Equip Students To Deal With Bullying
Last updated Oct. 11, 2015
Approved by: Maulik P. Purohit MD, MPH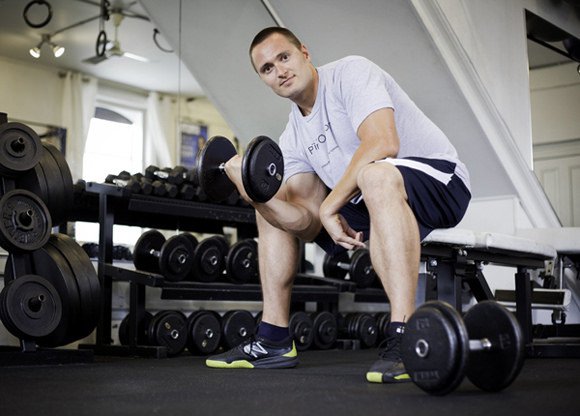 "It's scary and frustrating that exercise isn't more ubiquitous and that we don't encourage it more in schools. Instead, some kids are put on medication and told 'good luck.' If exercise reduces sadness, suicide ideation, and suicide attempts, then why in the world are we cutting physical education programs and making it harder for students to make athletic teams at such a critical age?"
---
A study from the University of Vermont, USA, finds a positive correlation between daily physical activity and mental well-being in adolescents. The research also suggests that physical activity be considered a significant option in dealing with bullying in schools.
Bullying is generally defined as intentional aggressive behavior in school-aged children that could originate from a real or supposed power imbalance. Bullying is reported to result in Adjustment Disorder in children. Bullied children often deal with a sense of sadness, humiliation, loneliness, continuous anxiety, depression, suicidal thoughts, and other health consequences, which are believed to persist even in adulthood.
Although the negative effects of bullying are well researched, positive factors bestowing a protection against bullying consequences are not that well characterized. The current investigation assessed the positive effects of physical activity on adolescents by analyzing data gathered in the 2013 National Youth Risk Behavior Survey. The number of children surveyed was 13, 583, and the data was analyzed for odds ratios among physical activity, suicidal thoughts, and suicide attempts after adjusting for age, gender, and race.
The results of the analyses show that:
Compared to non-bullied kids, bullied students were twice as likely to have experienced sadness for at least two weeks in the past 12 months.

Bullied students were thrice as likely to have suicidal thoughts and make suicide attempts when compared to those who were not subjected to bullying.

Students who engaged in physical activity four to five times per week were likely to feel less sad and had fewer thoughts of suicide than those who exercised 0-1 day per week.

Exercise and physical activity for four or more days per week reduced the suicidal thoughts and attempts by 23%.
Talking about the findings, the lead author of the study, Dr. Sibold says in the University of Vermont Communications, "I was surprised that it was that significant and that positive effects of exercise extended to kids actually trying to harm themselves. Even if one kid is protected because we got them involved in an after-school activity or in a physical education program it's worth it."
A 2013 report by the Institute of Medicine of National Academies states that there are no consistent nationwide policies addressing physical education requirement in schools. Although 60 minutes of daily physical activity is recommended for school-aged children for promoting their health and wellbeing, only half of them meet the requirement. The report adds, "Since the passage of the No Child Left Behind Act in 2001, 44 percent of school administrators have reported cutting significant time from physical education and recess to devote more time to reading and mathematics in the classroom."
Dr. Sibold continues, "It's scary and frustrating that exercise isn't more ubiquitous and that we don't encourage it more in schools. Instead, some kids are put on medication and told 'good luck.' If exercise reduces sadness, suicide ideation, and suicide attempts, then why in the world are we cutting physical education programs and making it harder for students to make athletic teams at such a critical age?"
Written by Mangala Sarkar, Ph.D.
Primary References
Sibold, J., Edwards, E., Murray-Close, D., & Hudziak, J. (2015). Physical Activity, Sadness, and Suicidality in Bullied US Adolescents. Journal of the American Academy of Child & Adolescent Psychiatry, 54(10), 808-815.
University of Vermont. (n.d.). Retrieved October 6, 2015, from http://www.uvm.edu/~uvmpr/?Page=news&storyID=21450
DoveMed Resources
Adjustment Disorder. (n.d.). Retrieved October 6, 2015, from http://www.dovemed.com/diseases-conditions/adjustment-disorder/
Being Bullied Has Worse Long-Term Consequences In Young Adulthood Than Maltreatment by Adults. (n.d.). Retrieved October 6, 2015, from http://www.dovemed.com/current-medical-news/being-bullied-long-term-consequences/
Bullying Causes Long-Term Detrimental Effects. (n.d.). Retrieved October 6, 2015, from http://www.dovemed.com/bullying-causes-long-term-detrimental-effects/
Additional References
What is Bullying. (n.d.). Retrieved October 6, 2015, from http://www.stopbullying.gov/what-is-bullying/
Schools Should Provide Opportunities for 60 Minutes of Daily Physical Activity to All Students. (n.d.). Retrieved October 6, 2015, from http://www8.nationalacademies.org/onpinews/newsitem.aspx?RecordID=18314
Reviewed and Approved by a member of the DoveMed Editorial Board
First uploaded: Oct. 11, 2015
Last updated: Oct. 11, 2015