Press release
Physical Activity Linked To Longer Survival In Advanced Colorectal Cancer
Last updated Jan. 19, 2017
Approved by: Maulik P. Purohit MD, MPH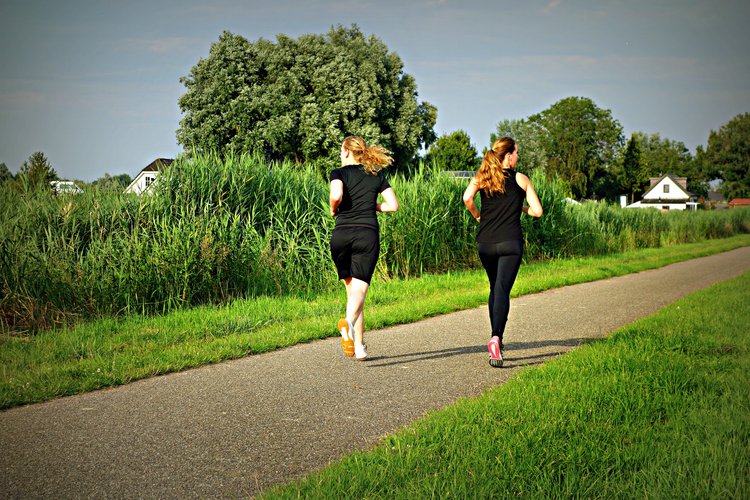 "Physical activity can be difficult for patients with advanced colorectal cancer, but this study shows that even a small amount of exercise may make a big difference," said ASCO Expert Nancy Baxter, MD, FRCSC, FACS, PhD, moderator of today's presscast. "It's important to help our patients find ways to incorporate moderate exercise into their daily lives – regardless of the stage of their disease."
---
ALEXANDRIA, Va. – A new analysis suggests that people with metastatic colorectal cancer who are more physically active fare better than those who are less active. In a large clinical trial, patients who at the time of starting chemotherapy reported engaging in physical activity equivalent to 30 or more minutes of moderate exercise daily had a 19% reduction in mortality and a 16% reduction in cancer progression. The study will be presented at the upcoming 2017 Gastrointestinal Cancers Symposium in San Francisco.
According to the authors, this analysis is the first evidence of such a link in patients with colorectal cancer involving distant (non-local) metastases. Prior studies have consistently shown a link between regular exercise and improved outcomes in patients with earlier-stage colorectal cancer (without distant metastases).
"These findings suggest that it doesn't take a lot of physical activity to improve outcomes," said lead study author Brendan John Guercio, MD, a resident physician at Brigham & Women's Hospital in Boston, MA. "While exercise is by no means a substitute for chemotherapy, patients can experience a wide range of benefits from as little as 30 minutes of exercise a day."
The Study
The analysis included 1,231 patients enrolled in a federally funded phase III trial of chemotherapy for metastatic colorectal cancer. At the time they began receiving chemotherapy, patients self-reported their physical activity through a questionnaire. Based on their responses, the researchers determined the level of physical activity for each patient using a standard measure called metabolic equivalent task (MET)-hours per week, which assesses energy expended during physical activity.
The patients that were most physically active engaged in 18 or more MET-hours per week, equivalent to 30 or more minutes each day of moderate physical activity, such as walking, cleaning, or gardening. The group that was the least physically active engaged in less than 3 MET-hours per week, equivalent to 30 minutes of physical activity per week. Researchers adjusted for factors that may affect patient ability to participate in physical activity, such as age, general health, body weight change, other chronic illnesses, and type of cancer therapy received.
Key Findings
Overall, patients who spent more time being physically active had reduced rates of cancer progression and death. In a secondary exploratory analysis, more time spent in non-vigorous physical activity, such as walking or lawn mowing, was linked to improved survival. People who spent five or more hours per week engaged in non-vigorous activity had a 25% reduction in mortality. However, there was no association between vigorous physical activity, such as running and playing sports, and cancer outcomes.
Next Steps
Randomized controlled trials and more prospective clinical studies are needed to confirm the associations between physical activity and outcomes in metastatic colorectal cancer. A randomized clinical trial that is currently ongoing and compares patients who exercise during treatment and those who do not might prove that physical activity leads to longer survival.
This study was supported by grants from the National Institutes for Health.
Materials provided by American Society of Clinical Oncology. Note: Content may be edited for style and length.

Disclaimer: DoveMed is not responsible for the accuracy of the adapted version of news releases posted to DoveMed by contributing universities and institutions.
Reviewed and Approved by a member of the DoveMed Editorial Board
First uploaded: Jan. 19, 2017
Last updated: Jan. 19, 2017