New Guidelines for Mammograms Announced by the American Cancer Society
Last updated Oct. 20, 2015
Approved by: Krish Tangella MD, MBA, FCAP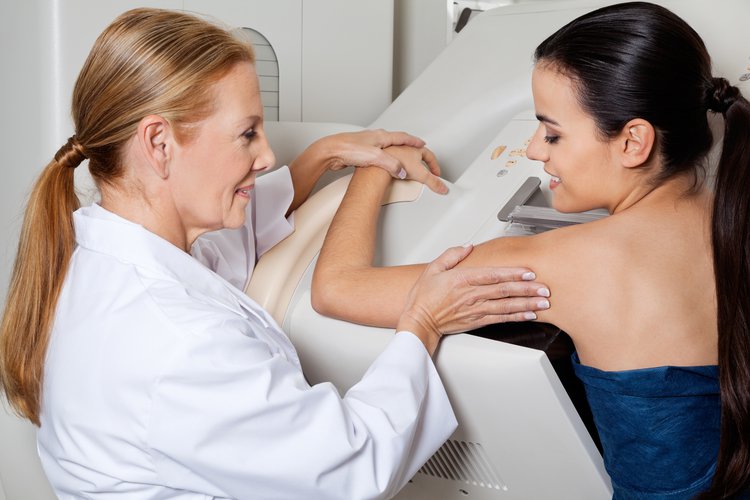 The American Cancer Society announced new guidelines for breast cancer screening, stating that women who bear an average risk of breast cancer should begin annual screening at the age of 45, and can have the mammogram every other year beginning at age 55.
---
The American Cancer Society announced new guidelines for breast cancer screening, stating that women who bear an average risk of breast cancer should begin annual screening at the age of 45, and can have the mammogram every other year beginning at age 55.
The new guideline, according to the Chief Cancer Control Officer of American Cancer Society, Dr. Richard C Wender, takes into account published research to weigh in the merits and demerits of the previous guidelines. The main concern expressed by many scientists and doctors alike is that breast cancer screening in the early 40s could potentially lead to false alarms. These false alarms are likely to lead to unnecessary tests and treatments, such as, radiation exposure, chemotherapy, and even lumpectomy, apart from pain and anxiety.
Owing to the number of studies involving benefits and drawbacks of breast cancer screening, the American Cancer Society, "…commissioned a detailed evidence review by an external expert group to review all of this new data which was then presented to our American Cancer Society guideline committee," says Dr. Wender. "That committee then considered all of this evidence over a period of months, did the very difficult job of balancing the benefits and harms, and that's what led to the change in the guidelines that we're publishing now."
The following are the new guidelines:
Women with an average risk of developing breast cancer:
Should start breast cancer screening starting at age 45, when the benefits   of a mammogram far outweigh the risks.
Should talk to a medical care provider if there is any need for starting the breast exam at 40.
Need not do self-exams of breast, nor need to get it done by a care provider. However, women should be aware of how their breasts look and feel normally, and if they notice anything out of the ordinary, should inform their health care provider immediately.
Could potentially get mammograms every other year, starting at age 55. This is likely to preserve most benefits of screening annually, according to Dr. Fontham, a member of the Guideline Development Group.
Could continue to have themselves screened for breast cancer annually even after the age of 55, if they wish to do so.
Should continue to have regular mammograms till their health allows them.
Women with a family history of breast cancer:
Should talk to their medical care provider to assess when and how often they should get mammograms.
The revised guideline has already sparked debates. One school of thought represented by Frances Visco of the National Breast Cancer Coalition argues, "No matter how they try to slice and dice it, the reality is that mammography screening has minimal benefit and it has significant cost — both physical harm and economic cost" (as reported by NPR). Contrarily, those who support starting screenings earlier opine that delaying mammograms could potentially lead to lost lives.
DoveMed reached out to some physicians who diagnose or treat breast cancer, as well as breast cancer survivors, to get their opinions on the revised guideline. The following are a few chosen comments:
Dr. Brian Abbott, a Board Certified Medical Oncologist: "I believe what we are seeing is that breast cancer screening has become a political issue and it seems as though every time new data emerge to help us improve the screening process, it runs into powerful groups who oppose these changes. Some of these groups may also have a conflict of interest, such as radiology centers and breast centers. It is very important to stick to the science and remember the goal of reducing the impact of breast cancer across the population, while also minimizing the potential for harm."
Dr. Jo-Mel Labayog, Board Certified in Medical Oncology and Hematology, Medical Director, PUSMC Cancer Center, Illinois: "The recommendations are now closer in alignment with those of US Preventive Services Task Force from 2009. One has to remember however, that these are recommendations. A woman should be able to have a fully informed and shared decision making process with her health care provider before screening tests are undertaken. Now that the age is pushed back for women with average risk of developing breast cancer, it will be interesting to see whether insurance companies will pay for a mammogram done before the age of 45. I also believe that better screening tools using digital and 3 D mammography will likely reduce the rate of false positive biopsy results."
Barbara Bello, RN, BS, Patient Care Manager at Cancer Center in Danville, Illinois; Breast cancer survivor: "Breast Cancer is a devastating disease affecting a woman and her whole family. Early detection increases the probability of cure. There are no really good screening tools for breast cancer similar to PAP smear for cervical cancer. Mammogram is the best available tool we have at this time. I can vouch for this, since I was diagnosed with breast cancer at age 39, using mammography. I totally attribute my survival to timely detection and treatment. Putting off the screening by 5 years, in my opinion, increases the risks when compared to benefits."
The decision to have a mammogram is ultimately up to an individual. That decision on when and how often a woman should get screened should be carefully made, taking into consideration her family history, age, medical history, doctor's recommendations, etc.
Written by Mangala Sarkar, PhD
References and Information Sources used for the Article:
Oeffinger, K., Fontham, E., Etzioni, R., Herzig, A., Michaelson, J., Shih, Y., . . . Wender, R. (2015). Breast Cancer Screening for Women at Average Risk 2015 Guideline Update From the American Cancer Society. Journal of the American Medical Association JAMA, 314(15), 1599-1614.

American Cancer Society Releases New Breast Cancer Guideline. (n.d.). Retrieved October 20, 2015, from http://www.cancer.org/cancer/news/news/american-cancer-society-releases-new-breast-cancer-guidelines

Breast Cancer. (n.d.). Retrieved October 20, 2015, from https://www.dovemed.com/diseases-conditions/breast-cancer/

Cancer Group Now Says Most Mammograms Can Wait Till 45. (n.d.). Retrieved October 20, 2015, from http://www.npr.org/sections/health-shots/2015/10/20/449920789/cancer-group-now-says-most-mammograms-can-wait-till-45
Reviewed and Approved by a member of the DoveMed Editorial Board
First uploaded: Oct. 20, 2015
Last updated: Oct. 20, 2015