New Controversial Study Linking Bullying With Genes
Last updated Aug. 13, 2015
Approved by: Maulik P. Purohit MD, MPH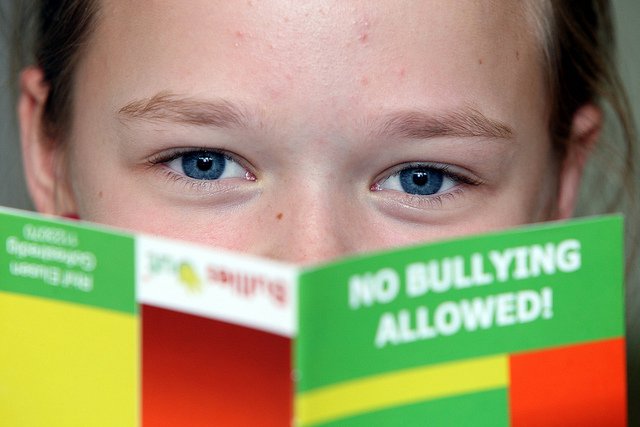 "When you're in high school, it's a very limited arena in which you can establish your rank, and climbing the social ladder to be on top is one of the main ways.…Bullying is a tool you can use to get there."
---
Researchers from Simon Fraser University in British Columbia, Canada, state in a publication that youth bullying is derived from evolutionary development, and bullies had high self-esteem and were less likely to be depressed.
It is generally believed that humans developed certain traits to help them survive, as well as reproduce in a particular environment. This idea forms the core of the Evolutionary Psychology Theory or EPT. According to the EPT, dominant traits offer evolutionary advantages such as better protection and sexual prospects. Bullying is considered a dominant trait in evolution.
To test the EPT, the study being discussed here tested bullying traits in adolescents. Adolescents aged 13-16 from a secondary school in Vancouver, British Columbia were requested to answer questionnaires to understand their involvement in bullying. The participants' depression, social status, social anxiety, and self-esteem were also analyzed in the study. Based on the answers, the 135 participants in the study were divided into
Bullies
Victims
Bully/Victims
Bystanders
Bullies constituted about 11% of the 135 student participants. The results of the study concluded the following:
Bullies had the highest scores in mental development measures.
Bullies ranked highest in the school environment socially.
Bullies had the lowest rates of depression.
When compared to bully/victims, bullies ranked higher in both self-esteem and social status.
Bullying is a result of nature, not nurture.
According to the senior author of the study, Dr. Wong (as told to the National Post), "When you're in high school, it's a very limited arena in which you can establish your rank, and climbing the social ladder to be on top is one of the main ways.…Bullying is a tool you can use to get there."
Dr. Wong suggests, "…instead of trying to change how bullies think, schools expand the range of competitive, supervised activities they can participate in — giving them a less harmful channel for their dominating tendencies."
The publication has raised concern amongst people who are trying to deal with bullying in schools. Rob Frenette, the co-founder of the anti-bullying group 'Bullying Canada,' tells National Post, "This is kind of stepping backward, and that's concerning. I don't want parents who have a child who is considered a bully to think, 'Well, it's something they're born with and there's nothing we can do to adjust their behavior.' "
The current study flouts accepted theories of "troubled youth" and "unadjusted" individuals as being bullies and boldly states that bullying is an inherited trait, and bullies are actually intelligent people of high self-esteem. Whether this study would be accepted universally is debatable. However, the publication brings awareness of a facet of a bullying personality and may be helpful in understanding and tackling bullies.
Written by Mangala Sarkar, Ph.D.
References and Information Sources used for the Article:
Koh, J., & Wong, J. (2015). Survival of the Fittest and the Sexiest: Evolutionary Origins of Adolescent Bullying. Journal of Interpersonal Violence. Retrieved August 8, 2015, from http://www.ncbi.nlm.nih.gov/pubmed/26160858

Bully or Bystander? It Could Be in the Genes. (n.d.). Retrieved August 8, 2015, from http://www.smithsonianmag.com/smart-news/bully-or-bystander-genes-180956104/?no-ist

Provocative new study finds bullies have highest self esteem, social status, lowest rates of depression. (n.d.). Retrieved August 8, 2015, from http://news.nationalpost.com/health/provocative-new-study-finds-bullies-have-highest-self-esteem-social-status-lowest-rates-of-depression
Reviewed and Approved by a member of the DoveMed Editorial Board
First uploaded: Aug. 13, 2015
Last updated: Aug. 13, 2015