Most Healthy People Unable To Tell Their Toes Apart With Eyes Closed
Last updated Oct. 3, 2015
Approved by: Maulik P. Purohit MD, MPH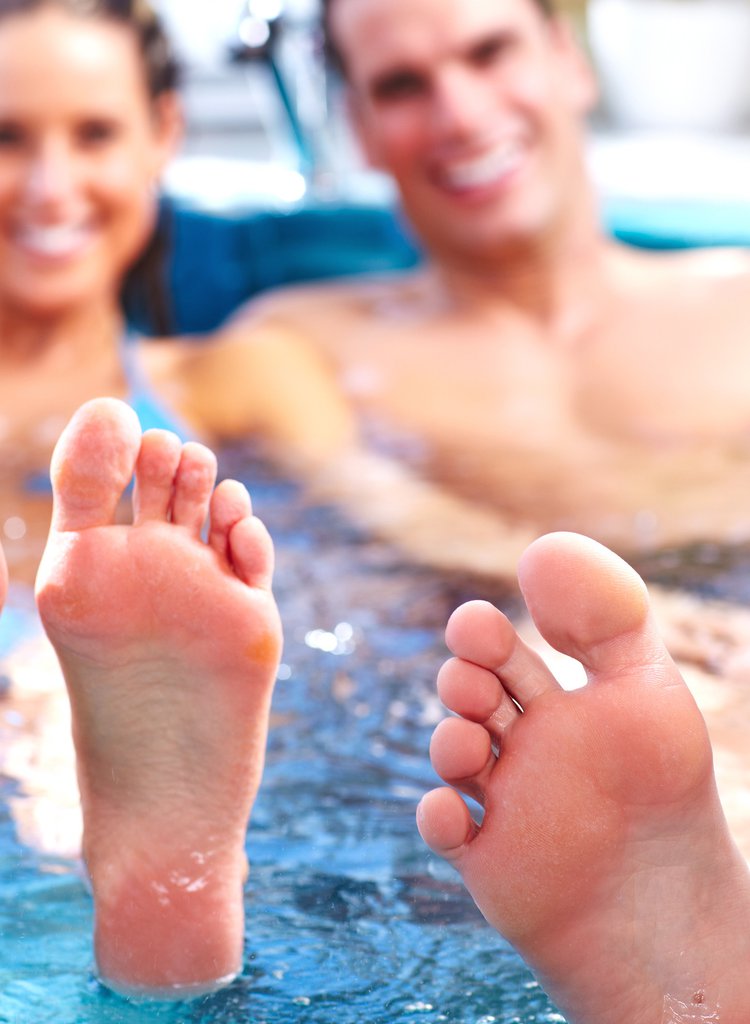 "We do know of medical conditions that can cause people to lose the sense of one of their digits. The people being tested here were healthy, yet some were reporting the feeling of a missing toe. We have suggested a model in which rather than sensing each toe separately, the brain just sees five blocks. The gaps between the actual toes do not correspond to the boundaries of those blocks."
---
An interesting study published in the journal Perception contends that healthy individuals are unable to tell their toes apart with their eyes closed. The authors suggest that the findings show how the human brain "sees" toes and allude to diagnostic implications for neurological disorders.
A key characteristic of neurological and psychiatric conditions is reported to be a phenomenon known as "agnosia." Agnosia is defined as an inability to process sensory information and consequently, failure to recognize objects, identify persons, etc. Generally, agnosia ensues as a result of damage to specific brain areas owing to a stroke, neurological disorders, and developmental disorders.
The current study looks into "normal, healthy" individuals to check for the existence of a degree of agnosia. The researchers set out to accomplish this by testing for bias in recognizing toes when healthy individuals had their eyes closed and did not touch the digits themselves.
Nineteen volunteers, aged 22-34 years, with no medical history of neurological disease or brain injury took part in the experiments after determination of their respective dominant hand and foot. A tester touched (tactile stimulation) tips of toes or finger, and the participants were required to identify quickly which digit it was that got stimulated. The following were the results:
When stimulation was applied to fingers, the participants' identification of the digit was 99% accurate.

Following stimulation of big and little toes, the accuracy of identification fell to 94%.

Participants were confused with the middle toes and were only able to identify them at 57%, 60%, and 79% (in order from the toe next to the big toe).

The main problem the participants faced was differentiating the two toes next to the big toe (2nd and 3rd toes). The 2nd toe was identified as the 3rd and the 3rd toe as 4th.

The misidentification of toes, or agnosia, was more apparent when the participants were asked to identify the 2nd and 3rd toes in their non-dominant foot. (e.g. foot for a right-handed person or the other way around).

49% of participants spontaneously reported that they felt a toe was 'missing' (e.g.  "It feels like I don't have a third toe" and "I honestly don't feel like I have a second toe").
The lead author, Dr. Cicmil says in the Oxford University News, "We do know of medical conditions that can cause people to lose the sense of one of their digits. The people being tested here were healthy, yet some were reporting the feeling of a missing toe. We have suggested a model in which rather than sensing each toe separately, the brain just sees five blocks. The gaps between the actual toes do not correspond to the boundaries of those blocks."
Since some degree of agnosia is observed in typical healthy individuals, the study calls for neurological disorders to be carefully assessed with age-matched controls for accurate diagnosis, not only in terms of the number of errors made by a patient, but the pattern of errors as well. The findings by this research team should significantly contribute to our understanding of diseases and conditions, such as anorexia, schizophrenia, Parkinson's, and dementia that are characterized by agnosia.
Written by Mangala Sarkar, Ph.D.
Primary References
Cicmil, N., Meyer, A., & Stein, J. (2015). Tactile Toe Agnosia and Percept of a "Missing Toe" in Healthy Humans. Perception. doi:10.1177/0301006615607122
Confusion afoot | University of Oxford. (n.d.). Retrieved October 1, 2015, from http://www.ox.ac.uk/news/2015-09-22-confusion-afoot
DoveMed Resources
Anorexia Nervosa. (n.d.). Retrieved October 2, 2015, from http://www.dovemed.com/anorexia-nervosa/
DoveMed. (n.d.). Retrieved October 2, 2015, from
http://www.dovemed.com/parkinsons-disease-pd/
DoveMed. (n.d.). Retrieved October 2, 2015, from http://www.dovemed.com/search/?q=dementia
Additional References
NINDS Agnosia Information Page. (n.d.). Retrieved October 2, 2015, from http://www.ninds.nih.gov/disorders/agnosia/agnosia.htm
Harari, D., Furst, M., Kiryati, N., Caspi, A., & Davidson, M. (2001). A computer-based method for the assessment of body-image distortions in anorexia-nervosa patients. IEEE Transactions on Information Technology in Biomedicine, 5(4), 311-319.
Liddle, P., Haque, S., Morris, D., & Barnes, T. (1993). Dyspraxia and Agnosia in Schizophrenia. Behavioural Neurology, 6(1), 49-54.
Agnosia. (n.d.). Retrieved October 2, 2015, from http://www.acnr.co.uk/pdfs/volume4issue5/v4i5cognitive.pdf
Reviewed and Approved by a member of the DoveMed Editorial Board
First uploaded: Oct. 3, 2015
Last updated: Oct. 3, 2015