The Making of Superbugs: How Real Is the Threat?
Last updated April 1, 2015
Approved by: Krish Tangella MD, MBA, FCAP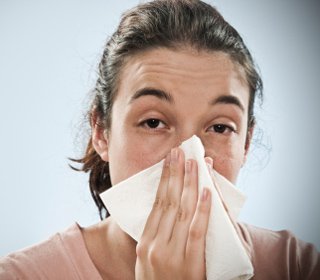 More than 2 million people become sick with antibiotic resistant infections with at least 23,000 deaths occurring as a consequence.
---
According to a conservative estimate by the Centers for Disease Control and Prevention (CDC), annually, more than 2 million people become sick with antibiotic resistant infections with at least 23,000 deaths occurring as a consequence. Additionally, the United States suffers economic losses, not only due to direct healthcare costs but also because of lost productivity.
In 2013, for the first time, the CDC prioritized the pathogenic bacteria into three threat categories: urgent, serious, and concerning. Three types of organisms are categorized as an urgent threat, two of which infect hospitalized patients. These kinds of infections are termed "Healthcare Associated Infections (HAIs).
Gram-negative bacteria like Escherichia coli, Shigella sp, Salmonella sp, Klebsiella pneuomoniae etc. belong to the large family of enterobacteriaceae and are included in the "urgent threat" category. Some members of this family are collectively classified as "Carbapenem resistant enterobacteriaceae" or CRE. Carbapenem antibiotics are highly potent, broad-spectrum antibiotics belonging to the β-lactams family (of which penicillin and ampicillin are members). Carbapenems are considered the "antibiotics of last resort," when patients are not responding to standard antibiotic treatments and are suspected to harbor drug resistant bacteria.
Resistance to carbapenem can be life-threatening.  CREs do not usually infect healthy individuals, but these healthy individuals can transmit them to immunocompromised and vulnerable people. Patients who use devices like ventilators, catheters, or other devices, in a hospital, nursing home or other healthcare facility face an increased risk of getting infected by CRE. Infection with CREs could lead to bladder, lung, and blood infections, potentially causing patients to go into septic shock. Dr. Tom Frieden, Director of CDC said in a press release in 2013, "CRE are nightmare bacteria.  Our strongest antibiotics don't work and patients are left with potentially untreatable infections."
With the backdrop of a rise in carbenepem resistance globally, scientists Mitchell Pesesky and co-workers from Dr. Dantas's lab at Washington University School of Medicine in St. Louis, USA along with scientists from the National University of Sciences and Technology, Islamabad, Pakistan, studied two specific genes that render CRE bacteria resistant to the antibiotic. These genes, KPC and NDM-1, are expressed extra-chromosomally in plasmids. Plasmids are DNA that exist and replicate independent of the bacterial nuclear DNA. Plasmids also are mobile and can move from one bacterium to another through various mechanisms with relative ease.
The KPC and NDM-1 genes are geographically exclusive to bacteria in different parts of the world. Whereas KPC is prevalent in CRE in the USA, NDM is found in south Asian countries.  Samples of these bacteria were therefore collected from specimens from Pakistan and the USA, and sequenced to understand the basis of their exclusivity.
The results showed, in the authors' words, that "geography is not a discriminating variable in these isolates." The gene sequence coding for an enzyme that destroys the antibiotic carbapenem in both KPC and NDM-1 was very similar. Additionally, the plasmids of the carbapenem resistant bacteria expressing the KPC and NDM-1 genes were found to be comparable to bacteria that are carbapenem sensitive in their genetic sequence. Given the nature and ease of plasmid sharing between bacteria, the authors believe that global carbapenem usage will lead to "horizontal gene transfer" to other strains of bacteria.
The real threat though is that this resistance to a last-resort, life saving antibiotic may be transferred to commonly existing bacterial species apart from the ones already listed in the "urgent" category by the CDC. The authors advise that, "…Because KPC and NDM-1 are poised to cross genetic and geographic boundaries, we recommend that hospitals routinely screen Enterobacteriaceae strains for both genes, even in regions where they are not yet endemic. We further advocate reduced carbapenem use to limit the selection for resistance against this vital antibiotic class."
The CDC calls dealing with antibiotic resistance in bacteria "Mission Critical," and has suggested ways for the public to avoid antibiotic resistance:
Do not ask for antibiotics when the doctor thinks you do not need them.

Make sure the antibiotic prescribed for you is the right one. Ask for tests to verify.

Start and finish the full course, discard unused antibiotics AFTER your course is finished.

Do not take antibiotics prescribed for others.

Get vaccinated and practice good hygiene.

CDC also has recommendations for doctors and healthcare workers. Preventing multidrug/antibiotic resistance in bacteria has to be a collective effort on the part of patients and healthcare workers alike.
The threat is serious and immediate enough that on Friday, March 27, 2015, the White House announced a National Action Plan to fight antibiotic resistant bacteria, integrating several aspects of the rising tide of antibiotic resistance.
In the words of the plan, "coordinated and complementary efforts of individuals and groups around the world, including public- and private-sector partners, health care providers, health care leaders, veterinarians, agriculture industry leaders, manufacturers, policymakers, and patients" are needed to address this issue.
 Written by Mangala Sarkar Ph.D.
Primary Reference:
Mitchell W. Pesesky, Tahir Hussain, Meghan Wallace, Bin Wang, Saadia Andleeb, Carey-Ann D. Burnham, Gautam Dantas. Emerging Infectious Diseases, 2015,
KPC and NDM-1 Genes in Related Enterobacteriaceae Strains and Plasmids from Pakistan and the United States.
Additional References:
Frieden, T. (2013 Apr 23). Antibiotic Resistance Threats in the United States, 2013. Retrieved from http://www.cdc.gov/drugresistance/pdf/ar-threats-2013-508.pdf

 Papp-Wallace et al. (2011). Antimicrobial Agents and Chemotherapy, 55(11), pp 4943-4960. 

McKenna, M. (2013). Antibiotic Resistance: The Last Resort. Nature, 499, pp394-396. Retrieved from http://www.nature.com/news/antibiotic-resistance-the-last-resort-1.13426

(2013 Mar 5). CDC: Action needed now to halt spread of deadly bacteria. Retrieved from: http://www.cdc.gov/media/releases/2013/p0305_deadly_bacteria.html

(2014 Apr 28). Mission Critical: Preventing Antibiotic Resistance.Retrieved from http://www.cdc.gov/features/antibioticresistance/

Burwell, S. M., Vilsack, T., & Carter, A. (2015 Mar 27). Our Plan to Combat and Prevent Antibiotic-Resistant Bacteria.Retrieved from https://www.whitehouse.gov/blog/2015/03/27/our-plan-combat-and-prevent-antibiotic-resistant-bacteria

Reviewed and Approved by a member of the DoveMed Editorial Board
First uploaded: April 1, 2015
Last updated: April 1, 2015