The Odds of High School Students in Competitive Sports Getting Involved in Gambling
Last updated May 14, 2015
Approved by: Krish Tangella MD, MBA, FCAP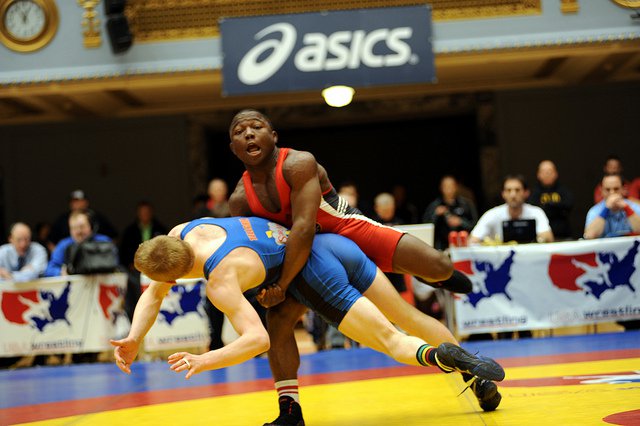 A study published in the American Journal on Addictions states that youth involved in competitive sports are at a greater risk of getting involved in gambling.
Youth sports are tough and very competitive. There are expectations from participants that could border on unreasonable. Several studies have reported a correlation between organized competitive sporting activity and gambling in young athletes. Many risk factors have been identified with gambling behavior in youth including being male, having at least one parent with gambling issues, etc. A "desire to win" is a driving force for young athletes.
In the study being discussed here, a total of 316 students aged 14-19 from four integrated high schools in Israel's central region were requested to fill questionnaires. Both males and females participated in this study. The participants were assessed for:
1.    Gambling frequency - how often they gambled (e.g. slot machines, online gambling, poker, card games, betting through a bookmaker, etc.).
2.    Problem gambling - key variables involved in pathological gambling.
3.    Physical activity:
Intensive exercise-cardiovascular exercises undertaken for the purpose of exercising.

Competitiveness-participation in competitive sports.
The results showed that:
Competitive sport, and not intense physical activity, was associated with increased frequency of gambling in both males and females

In males, involvement in competitive sports was also associated with problem gambling

Males have increased the incidence of both gambling frequency and problem gambling compared to females.

This investigation emphasizes the need to understand behavioral patterns in adolescents. The fact that behavioral issues associated with gambling could be discerned at high school age should be a cause for concern for parents and schools alike. Paradoxically, taking part in team activities is also reported to promote a "sense of belonging" in youth and might act as a deterrent against some risky behavior.
Nevertheless, integrating gambling prevention programs with youth competitive sports might be prudent, as the authors suggest in the article. This might identify and rectify risky behavior at the outset and benefit the young athletes in the long run.
Written by Mangala Sarkar Ph.D. 
Primary Reference:
Belle Gavriel-Fried, Israel Bronstein, Idit Sherpsky. The link between competitive sports and gambling behaviors among youths. The American Journal on Addictions, 2015; 24 (3): 200-202 DOI: 10.1111/ajad.12189
Additional References:
Derevensky, J. & Paskus, T. Mind, Body and Sport: Gambling among student-athletes.Retrieved from http://www.ncaa.org/health-and-safety/sport-science-institute/mind-body-and-sport-gambling-among-student-athletes
Weinstock, J., Whelan, J.P., Meyers, A.W., Watson, J.M. (2007). Gambling behavior of student-athletes and a student cohort: what are the odds? J Gambl Stud,23(1), pp. 13-24. Retrieved from http://www.ncbi.nlm.nih.gov/pubmed/17191145
Geisner, I.M., Grossbard, J., Tollison, S., Larimer, M.E. (2012). Differences between Athletes and Non-Athletes in Risk and Health Behaviors in Graduating High School Seniors. Journal of Child & Adolescent Substance Abuse,21(2), pp. 156-166. Retrieved from http://www.tandfonline.com/doi/full/10.1080/1067828X.2012.662433#.VVOsQylbTlI 
Reviewed and Approved by a member of the DoveMed Editorial Board
First uploaded: May 14, 2015
Last updated: May 14, 2015