Children of Deployed Parents Face Increased Injury, Maltreatment, and Mental Health Problems
Last updated March 23, 2015
Approved by: Maulik P. Purohit MD, MPH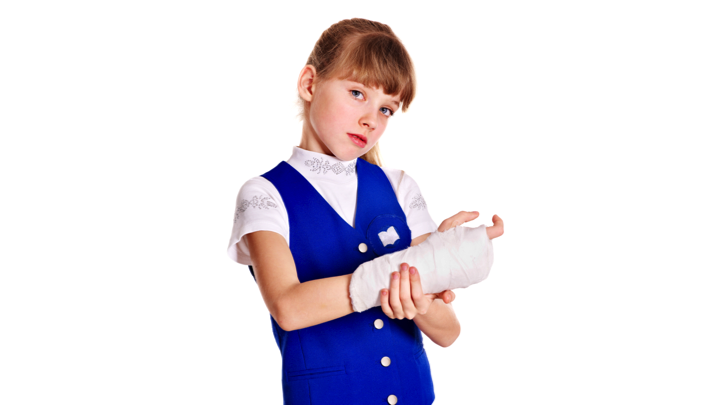 Previous studies have shown that children of deployed parents face increased health issues while their parents are deployed.
---
Military life can be very trying for families. Military personnel may be required to move frequently and often unable to put down roots. They may have to move away from family and friends, thus craving support in times of need. If there are small children in the family, it adds another unique layer of issues. If, in addition, a military person is deployed, there is a different set of problems to be faced. The partner or spouse with the family has to take on the role of the deployed parent when children are involved.
In 2006 and 2008, deployment of US troops to Afghanistan tripled and that to Iraq increased as well. Thus, 2006-2007 was a high deployment period in the US military. With this fact in mind, researchers Elizabeth Hisle-Gorman of Uniformed Services University of the Health Sciences, and colleagues studied the impact of parents' deployment in 2006-2007 on kids' mental health and safety, following the parents' return from active duty.
A total of 487,460 children aged 3-8, who received the Military Health System, were studied in this investigation. 12% of the children had parents deployed, and 1% had parents injured in combat. These children's mental health, maltreatment, and injury were compared to those who had no parental deployment by analyzing the children's healthcare data.
The analyses reveal that compared to children unexposed to parental deployment, those with deployed parents, upon their return:
Used healthcare at a higher rate
Had higher mental health care visits
Had an increase in visits for new injuries
Had an increased percentage of visits for maltreatment.
In every category, if a parent returned injured, the numbers went even higher.
Previous studies have shown that children of deployed parents face increased health issues while their parents are deployed. The current study, in the authors' words, suggest that "deployment-related mental health issues for young children continue and may be exacerbated by a parent's return, especially if the parent experiences a combat injury." However, the findings also suggest that the children are receiving the care they need.  
In the light of the findings, identifying and treating deployment related issues in the future generation of this country becomes imperative, especially because there may be families who seek care outside the Military Health System.
Written by Mangala Sarkar Ph.D.
References and Information Sources used for the Article:
(n.d.). Retrieved March 23, 2015, from https://fas.org/sgp/crs/natsec/R40682.pdf
 Hisle-Gorman E, et al., Journal of the American Academy of Child and Adolescent Psychiatry, 2015, 54(4): 294–301
Mansfield, A. J., Kaufman, J. S., Marshall, S. W., Gaynes, B. N., Morrissey, J. P., & Engel, C. C. (2010). Deployment and the use of mental health services among US Army wives. New England Journal of Medicine, 362(2), 101-109.
Reviewed and Approved by a member of the DoveMed Editorial Board
First uploaded: March 23, 2015
Last updated: March 23, 2015