Cancer Cells Could Potentially Be Programmed to Become Normal Again
Last updated Sept. 3, 2015
Approved by: Krish Tangella MD, MBA, FCAP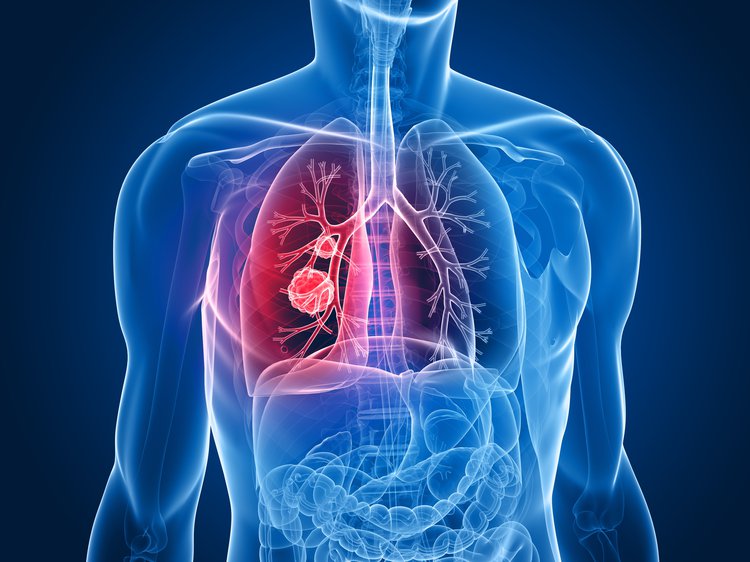 "We should be able to re-establish the brakes and restore normal cell function. Initial experiments in some aggressive types of cancer are indeed very promising. It represents an unexpected new biology that provides the code, the software for turning off cancer."
---
A collaborative work by scientists from Mayo Clinic, Florida, USA and University of Geneva, Switzerland, have been successful in stopping the growth of aggressive  bladder and breast cancer cells. The team was able to achieve this by identifying the entity that breaks the "cellular glue,"  which enables cells to keep growing. 
The term "cancer" literally means uncontrolled growth of abnormal cells, which ultimately could take over and destroy the function of normal tissue. Under normal circumstances, old cells are cast off by cell multiplication. Once the requisite cell numbers are reached, there are mechanisms to put a stop on cellular multiplication.
To stop cells' replication, a protein known as PLEKHA7 (Pleckstrin homology domain-containing family A member 7) needs to be activated. This protein separates cells by breaking the bonds ("cellular glue") between them, in order to suppress cell division. PLEKHA7 forms a "microprocessor complex" with  microRNAs as well as proteins known as DROSHA and DGCR8 to inhibit growth. MicroRNAs are small RNA molecules that have been discovered to play important role/s in the regulation of gene expression. 
Using human cancer cell lines, the researchers were able to establish that:
PLEKHA7 localizes at the junction of cells.

PLEKHA7 is abnormal in the human cancer cells tested; they either are missing or are not where they are supposed to be.

Removal of PLEKHA7 results in de-regulation of microRNAs.
Cancer could be "switched off" by injecting microRNAs in cancer cells, thereby restoring normal microRNA levels and resultant reversal of aberrant PLEKHA7 function/signaling.

However, whether reversing the uncontrolled growth of cancer cells is as simple as injecting microRNAs into the abnormal cells remains to be seen. Additionally, it might take several years for this kind of treatment to become available to cancer patients. Nevertheless, it is indeed good news that it is possible to reverse cancer in human cell culture models of aggressive cancer.
The senior author of the study, Dr. Anastasiadis from Mayo Clinic, Florida, is hopeful. He says in an interview (The Telegraph), "We should be able to re-establish the brakes and restore normal cell function. Initial experiments in some aggressive types of cancer are indeed very promising. It represents an unexpected new biology that provides the code, the software for turning off cancer."
Lead author on the study Dr Kourtidis on an exclusive communication with DoveMed states "This work solved a riddle that was confusing scientists for decades, which was how adhesion molecules can be both essential for normal homeostasis, but also required for pro-tumorigenic behavior. We found that what makes the difference is the presence of PLEKHA7 and of the RNA interference machinery (the miRNAs) at the junctions of normal epithelial cells. Through this mechanism, normal cells can "sense" their contact with the adjacent cells and stop proliferating, whereas cancer cells have lost this ability and continue to grow. This is the first time that the miRNA biology has been associated with the adhesion biology; the two research fields had been totally unrelated until now. This is important, because miRNAs can orchestrate whole cellular "programs" by regulating a great range of genes. We hope that we can exploit this new mechanism in the future to develop miRNA-based treatments that could suppress tumor aggressiveness caused by defective junctions. However, we still have to identify the specific subset of miRNAs that are affected in each tissue, since we expect this to be different, and work on in vivo delivery methods and models. We still have a long way to go, but we have a roadmap".

Written by Mangala Sarkar, Ph.D. 
Primary Reference
Kourtidis, A., Ngok, S., Pulimeno, P., Feathers, R., Carpio, L., Baker, T., . . . Anastasiadis, P. (2015). Distinct E-cadherin-based complexes regulate cell behaviour through miRNA processing or Src and p120 catenin activity. Nature Cell Biology, 17, 1145-1157.
DoveMed Resources
Bladder Cancer. (n.d.). Retrieved August 31, 2015, from http://www.dovemed.com/bladder-cancer/

Breast Cancer. (n.d.). Retrieved August 31, 2015, from http://www.dovemed.com/breast-cancer/
Additional References
Cancer cells programmed back to normal by US scientists. (n.d.). Retrieved August 31, 2015, from http://www.telegraph.co.uk/news/science/science-news/11821334/Cancer-cells-programmed-back-to-normal-by-US-scientists.html
Reviewed and Approved by a member of the DoveMed Editorial Board
First uploaded: Sept. 2, 2015
Last updated: Sept. 3, 2015