DoveMed Exclusive
Cancer Immunotherapy Response May Depend On Gut Bacteria
Last updated Feb. 24, 2017
Approved by: Krish Tangella MD, MBA, FCAP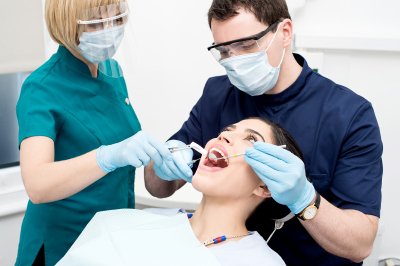 "There has been a growing appreciation for the important role that the microbiome plays in immune defenses against cancer, with much of the work being done in mouse models. To our knowledge, this is one of the first studies to explore the association between the microbiome and immunotherapy response in people."
---
A new study suggests a link between the types of gut microbes and the response to immunotherapy. The presence of diverse gut microbes and particular bacterial species affected the response to PD-1 immune checkpoint inhibitors in advanced melanoma patients. The study will be presented at the upcoming 2017 ASCO-SITC Clinical Immuno-Oncology Symposium in Orlando.
Researchers at the University of Texas in Houston collected oral and gut microbe samples from 233 patients with advanced melanoma starting therapy. Ninety-three of those patients received anti-PD1 therapy. Then, the researchers used a molecular technique called 16S rRNA sequencing to identify the different types of bacteria. Also, they analyzed the composition and density of various immune cells in patient tumor samples.
According to the study, patients who responded to the PD-1 inhibitors had more diverse gut microbes than those who did not respond to the treatment. Also, the researchers found that patients who responded to therapy had an increased abundance of Clostridiales bacteria in the gut when compared to non-responders. However, patients who did not respond had a greater abundance of Bacteroidales bacteria in comparison to responders.
In addition to a diverse gut bacteria and an abundance of Clostridiales bacteria, patients who responded to PD-1 inhibitors has a higher density of CD8+ T cells, known to fight cancer cells, than patients who did not benefit from the treatment. Also, those patients who with the high-density CD8+ T cells in the tumor had a greater abundance of specific types of bacteria in the Ruminococcaceae family in the gut.
When the researchers analyzed the oral microbe samples in all patients, they found no link between the microbe diversity and response to therapy. Senior author Jennifer A. Wargo, MD, MMSc, associate professor of genomic medicine and surgical oncology at the University of Texas MD Anderson Cancer Center in Houston, noted that it is possible that oral microbes may still play a role in the immune response to other cancers including lung, head, and neck cancers.
"There has been a growing appreciation for the important role that the microbiome plays in immune defenses against cancer, with much of the work being done in mouse models. To our knowledge, this is one of the first studies to explore the association between the microbiome and immunotherapy response in people," said lead study author Vancheswaran Gopalakrishnan, BDS, MPH, a Ph.D. candidate at the University of Texas School of Public Health in Houston.
In the future, the researchers look to design studies that investigate how the biological mechanisms of gut microbes affect tumor responses. Their research includes studies like fecal transplant, and monitor the use of antibiotics to selectively deplete specific bacteria or pre- or probiotic supplements to enhance certain bacteria into the gut.
Reviewed and Approved by a member of the DoveMed Editorial Board
First uploaded: Feb. 24, 2017
Last updated: Feb. 24, 2017